5 Things Enterprises Should Know About Outsourcing PKI to the Cloud
4 min read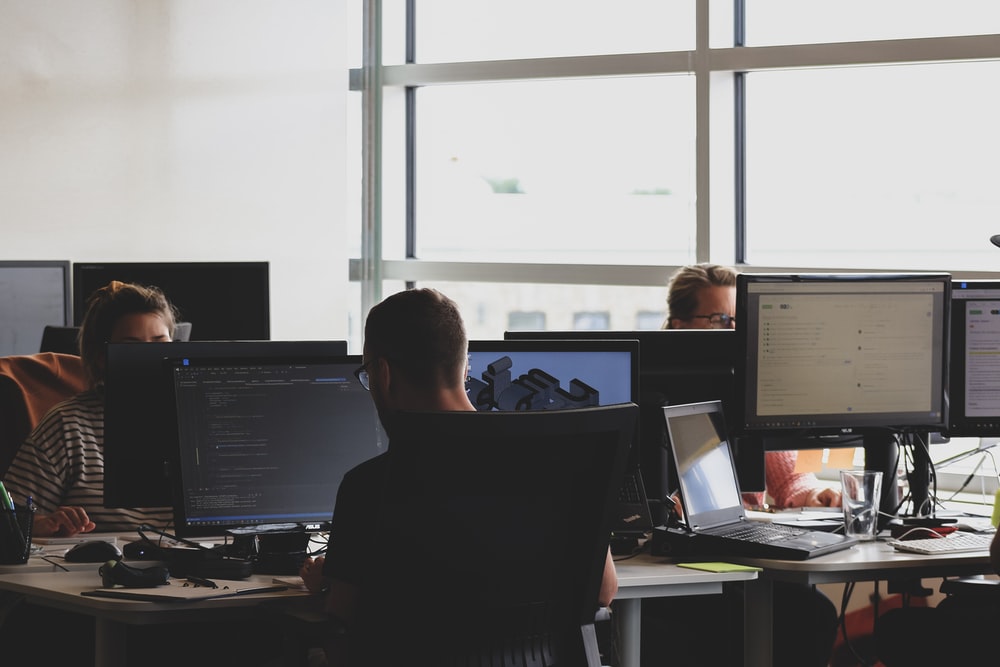 A cloud computing system consists of servers and equipment housed in external data centers that a third party operates. Each server performs a different function. Some servers store data, some run applications (e.g., software as a service), while others perform computing functions.
The benefits of outsourcing cloud computing services, especially Outsourcing PKI, can't be overstated. It allows you to focus on your main company objectives while lowering operating expenses and streamlining operations.
What is PKI?
PKI is a method of protecting information, applications, and devices using digital certificates. In addition to providing unique digital identities for its users, the infrastructure also provides secure end-to-end communication.
Many firms now rely on managed PKI for encryption security. Encryption consists of two types: private keys, used to decrypt messages, and public keys, used to encrypt messages. Individuals, businesses, and software programs can use these keys. Putting up authentication barriers, storing keys in tamper-resistant hardware security modules, and implementing multi-eye concepts are all examples of PKI cybersecurity activities. As a result, moving the PKI to the cloud appears unthinkable to many security administrators.
Nevertheless, regardless of your company's size, establishing a PKI as a cloud service is worth considering because of the high operational overhead, high expenses, and inflexibility of an on-premises PKI.
By 2025, many businesses will have moved their relevant IT infrastructure to the cloud. Thus, using a cloud-based PKI has become the modern alternative to deploying PKIs on-premise. Cloud-based PKI refers to the framework where the entire PKI is hosted on the provider's servers, and PKI is provided as a service to customers on-demand. In this way, the customer gets all the benefits of public key infrastructure without the hassle of hosting, maintaining, and managing it themselves.
Here are five things you should know before moving your PKI to the cloud if you haven't already.
Provides Robust Security
When moving your PKI to the cloud, there are many things to think about. While they all have importance, security is at the top for obvious reasons. PKI-dependent applications may experience considerable interruption and downtime if the root key or private keys are compromised. Furthermore, the facility housing critical PKI functions must be secure in addition to the tools used to protect keys.
PKI as a service (PKIaaS) companies can devote significantly more resources to state-of-the-art PKI technology, security, and knowledge than most organizations can because it is their primary business. Additionally, their security protocols and processes have been thoroughly evaluated over time and on a large scale, giving you peace of mind that your PKI is in good hands.
Because your PKI is housed safely in an isolated, off-premise cloud location, you'll have one less essential system to restore if your company is hacked.
Costs and Complexity Are Reduced
Moving your PKI to the cloud may relieve you of many security controls, maintenance responsibilities, and infrastructure expenditures. The financial investment and experience required to successfully administer a robust internally run PKI are significant, causing many enterprises to delegate crucial PKI operations. Choosing the appropriate PKIaaS platform might help you save a lot of time and money.
This helps your highly experienced IT and security staff be more productive while still giving your PKI the attention it needs to safeguard your company. Infrastructure teams may concentrate on their primary initiatives rather than establishing and monitoring PKI. PKI's numerous hidden and conventional charges are replaced with a flat fee pricing approach, making costs more predictable.
Cloud-based PKI Offers Scalability and Reliability
As your company expands, you'll need a PKI that can serve mission-critical applications around the clock and scale up to millions of users and devices. In contrast, legacy PKI deployments lack redundancy and scalability and are not designed to support more than one or two applications.
Reputable PKIaaS providers, on the other hand, have the necessary in-depth experience and understanding of industry standards to assist you in doing it right the first time – developing a PKI tailored to your present and future company requirements. Cloud-delivered PKI models have high scalability and reliability and 24/7 service monitoring to guarantee that all critical components are always operational.
Reduces the Total Cost of Ownership (TCO)
Enterprises do not need to invest in costly hardware or software to operate PKI using cloud-based PKI. Pay-as-you-go PKI services are available to businesses. The cost of procuring specialized PKI resources to set up, run, and maintain the infrastructure is also reduced. As a result, the expenses are significantly lower than traditional on-prem PKI or managed PKI.
Provisioning Is Simple.
As a result of cloud-based PKI, there is minimal effort and less time required to create the entire hierarchy of certificates authority (CAs) involved in issuing various types of certificates.
Enterprises do not need to join up with CA suppliers separately; the PKI service provider interfaces with numerous CAs administers everything on the backend, and requires no work on the customer's part. This platform simplifies the setup and maintenance of complicated infrastructure and boosts operating efficiency.
Final Thoughts
As hackers and criminals grow more skilled, creating secure, resilient, and established techniques to encrypt information and validate access permissions is more critical than ever.
The need for businesses to bring services online, use cloud infrastructure, and interact significantly with other systems is growing. Companies may use operational agility and scalability obtained from cloud computing to gain a competitive advantage.
About Author