A list of Answers to all of your webinar questions
4 min read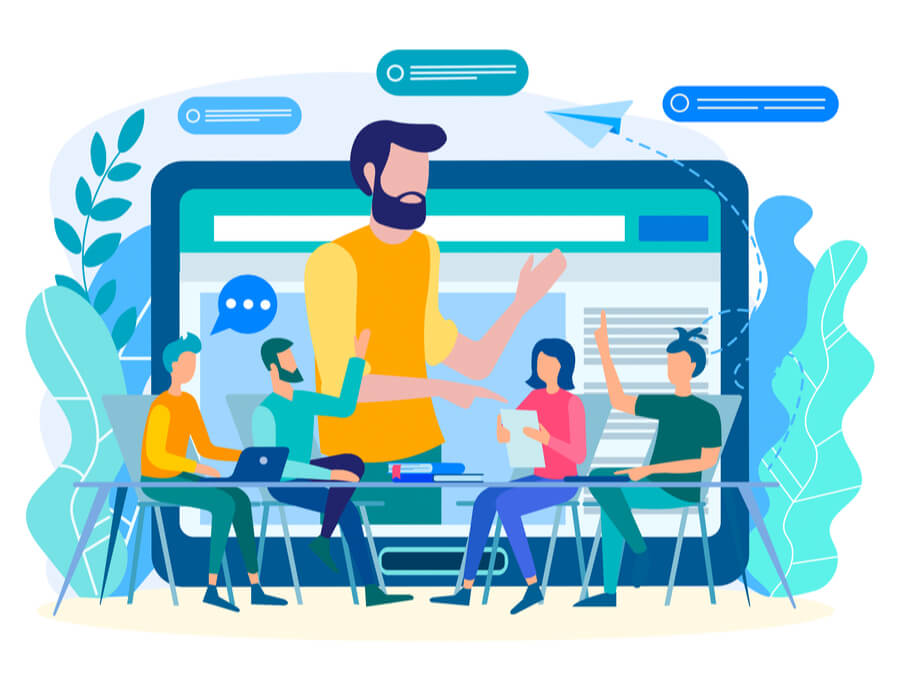 You may have a lot of questions regarding the webinar and how it works. However, Google can fill your mind with various perspectives, making it more complicated to understand a webinar. That's why here is an entire blog with the answers provided by the webinar platform experts. Furthermore, it will help you know better about various aspects that you may be missing about webinars.
Hence, without further ado, let's explore all the questions and answers covered in this blog and gain a little bit of knowledge about webinars.
1. What exactly is a webinar?
The webinar is an online space for the organizers and audiences to gather and discuss various opinions on a topic. Furthermore, the webinar services have made it easy to conduct one as you can choose different features and functionalities for your event as per your needs. Hence, a webinar is a virtual space where you can gather multiple audiences from across the globe and provide them with numerous engagement, interactive, and networking opportunities.
2. How do you attend a webinar?
Nowadays, online webinar platforms are web-based. Hence, you do not have to download any app or software. However, you will simply register and receive a link over mail or SMS. Hence, just click on the link that will divert you to the webinar platform. That's it! Explore every part of your webinar using the various engagement, interaction, and networking tools.
3. How to Create an Amazing Webinar?
You have to choose the best on-demand event live streaming services that can provide countless networking and communication opportunities. Then you have to concentrate on planning your webinar. Hence, here is a complete process that can help you create an amazing webinar in 2022.
Choose a suitable date and time
Pick a topic
Find a Great Speaker
Decide on Your Webinar Format
Promote Your Event
Do a Try Run of Platform
Take Feedback from the Audience
4. How to Promote a Webinar and Get People to Attend It?
You have to promote your live webinar as well as talk about the on-demand webinar to let the audience know they will get the content. It is essential to talk about the on-demand if your webinar is a paid event. Hence, here are ways to promote your webinar and get people to attend it.
Get your webinar promotion timing down
Advertise on your own Official Website
Email Marketing
Don't forget social Media Marketing
Team up with an influencer or big brand
Leverage your employees' networks
Optimize your registration page
Use retargeting ads and other paid media
5. Why Conduct Webinars?
A webinar can be helpful if you want to impart valuable knowledge, training, and expertise to your audience. According to the virtual webinar platforms experts, you can offer value right away to your audience as well as build a relationship and rapport between your audience and your brand. Furthermore, you can create a valuable community and get maximum leads and sales in real time. Hence, you can boost your ROI without the hassle of hosting a webinar.
6. What is the difference between live streaming and a webinar?
Most people have questions about webcasts and webinars. And various other questions and doubts people have. However, the event live streaming services experts share that you can achieve great success in your webinar.
7. How to Record a Webinar?
You do not have to do extra work to record your webinar if you have chosen the right webinar solution. They will record the complete webinar automatically and provide you with the video as soon as the event ends. Furthermore, you can use this recorded video for repurposing as well as to create an on-demand webinar platform for your audiences. Whoever has missed the live show can come online and join this channel to watch the on-demand recording of the videos.
8. What Are the Must-Have Features in An Ideal Webinar Meeting Tool?
First, you have to determine what you want in your webinar. Then only you can decide what is a must for your webinar. Second, here is a complete list to share all the key features you must have in your webinar to make it more interactive, engaging, and networking.
Top-Notch Customization
Brilliant Branding
Enriching Engagement
Innovative Networking Tools
Multi-Format Communication Tools
Seamless User-Experience
Real-Time Audience Interaction
Dynamic Device Support
Fun Gamification
24*7 Backend Support
Insightful Data and Analytics
On-Demand Webinar Possibilities
100% Safety and Security
9. Can I Attend A Webinar on the Phone?
Yes, of course. Many webinar service providers, like Dreamcast, offer dynamic and multiple device accessibility for the webinar. So, the audience can attend any webinar without hassle using their mobiles, PCs, laptops, tablets, iPads, and more. Furthermore, it will help you access the event from anywhere and on any device and enjoy an event from start to end.
So, these are the numerous answers that you must be looking for regarding webinars. Furthermore, the best Webinar platform can assure you of a successful and efficient event in the end.
Hope, you will find this article beneficial in getting various answers to all the queries regarding the webinar.
About Author