Aaliyah Thompson is getting praised by the media after successfully launching her Beauty Bar in Georgia
3 min read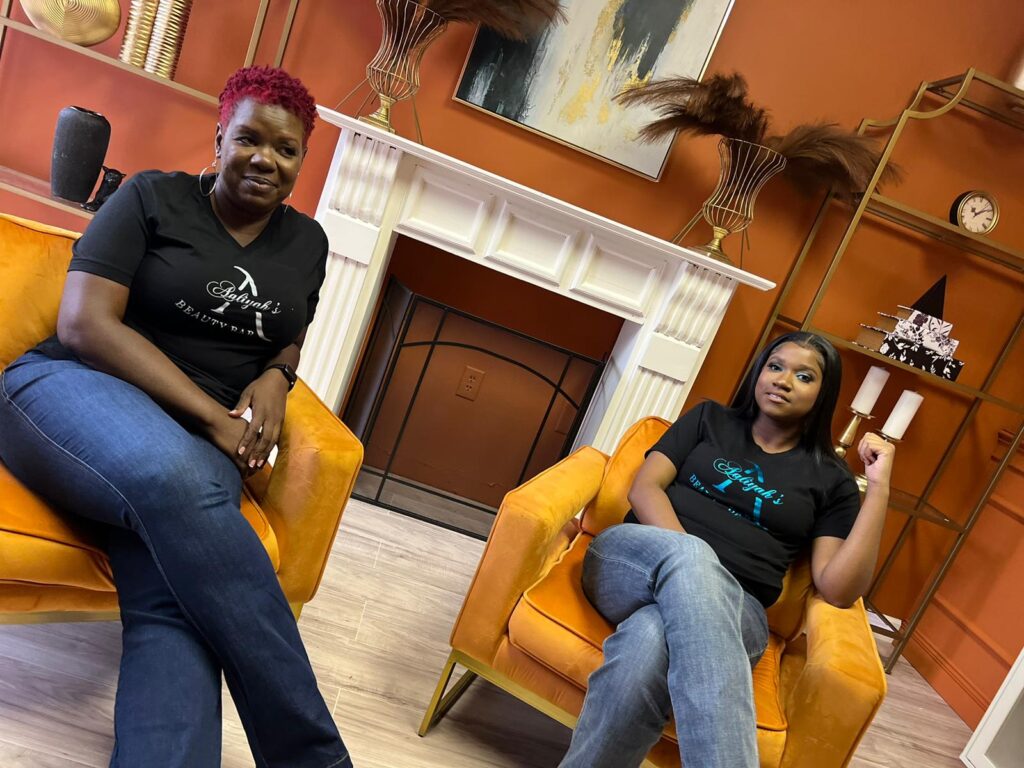 Aaliyah is a charming young woman who has made the Diagnosis of Autism Spectrum her strength since age five. The process of growing and learning never halted for her, and despite the challenges, her academic records were outstanding, and she graduated from high Dutch Town High School with honors Hampton Georgia Class of 2020. Another remarkable aspect of Aaliyah's life is her passion, utilizing the default insight and talent to develop her beauty expert skills. She also worked at the Jonesboro, Georgia, salon and beauty school Touched By An Angel before aspiring for her own business and beauty bar.
Click to read what Black Business Guide featured about Aaliyah, BlackBusiness.com.
Aaliyah did most of the design and conceptualizing for Aaliyah's Beauty Bar. Her family's support was crucial to her dreams becoming a reality. To let her daughter's dreams and ambitions shine through, her mother supported the idea and came up with the brilliant idea to give the gifted Aaliyah her beauty bar.
Aaliyah's beauty bar is open seven days a week and is located at 3797 GA 138 Suite F, Stockbridge, GA 30281. The beauty bar will cater to a wide variety of hair and beauty needs, such as makeup and nails, on a walk-in basis without needing an appointment. The bar is just 15 miles away from Atlanta.
Her bar delivers the customers the kind of service that encourages them to return.
Due to the happy clients who tell others to stop by and take a look, the beauty bar has experienced incredible growth after its launch. Walk-in appointments provide clients with a perception of being valued and offered the best treatment. Clients who receive beauty care from Aaliyah visit because of her unique skills and dedication to perfection.
She did not accept that people with autism had trouble interacting with others, communicating with others, learning new things, and behaving appropriately. Instead, she embraced her abilities and pushed herself to become a part of history and a role model for others.
On Instagram, follow Aaliyah to learn more about her life https://www.instagram.com/life.as.aaliyah1/.
The bar makes an effort to stay socially engaged by posting new reels highlighting the chill and welcoming atmosphere at work and letting clients know what to expect before arriving. The posts also highlight their incredible work in the makeup and nails department and new fashion trends.
This beauty bar has received support from followers on Instagram. The page has more than 10,000 followers.
Check out their page for beauty content and exciting reels : Aaliyah Beauty Bar
About Aaliyah Thompson
Aaliyah, an autistic woman, defied all odds by becoming the first black woman with autism to open a beauty bar. Her family and friends have been highly supportive. With the help of her beauty school experience, she established a beauty bar that offers services such as makeup, locks, and braids. Aaliyah is credited with the innovative design and concept of her beauty bar. Her dedication and perseverance throughout all stages of life contributed to her success, which will continue to grow over time. She will inspire people from all walks of life, particularly families dealing with autism, and will serve as proof that autistic people can achieve anything, just like any other person.
About Author