Benefits Of QuickBooks For My Business
4 min read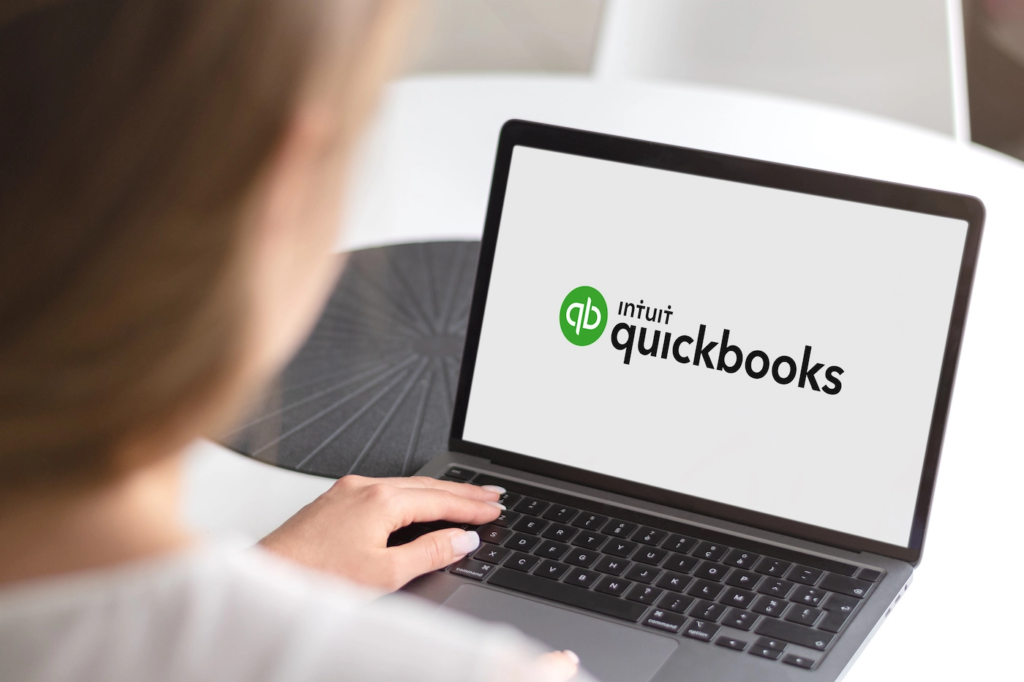 QuickBooks is a popular accounting software, and if you're new to it, our quick-start blog can help you know get started benefits of Quickbooks. It is accounting software that is primarily intended for small enterprises, freelancers, and contractors.
1. QuickBooks Online offers affordable pricing.
Choosing an accounting system that has an affordable monthly fee is essential for startups in their early days of operation. The cheapest option for bookkeeping is QuickBooks, which offers pricing plans starting at $12.50 per month.
As your business grows, it's easy to upgrade your QuickBooks plan without losing any data. QuickBooks does not require you to sign a lengthy contract, unlike some COTS accounting software. Your subscription can be switched or canceled at any time, and you will not have to pay a lump sum upfront.
2. QuickBooks Online has a variety of functions.
The QuickBooks plans are affordable, but they also offer a good value to startups. QuickBooks has all the bookkeeping features most startups need, including day-to-day accounting, income tracking, and expense tracking. You will receive these reports each month along with your profit and loss statement, P&L, balance sheet, and cash flow statement).
Upgrade to QuickBooks Online Pro for more advanced features and capabilities such as bill pay (accounts payable), invoicing (accounts receivable), inventory tracking, and sales reporting. Check out our accounting software comparison for startups to see how QuickBooks' feature set compares with other popular bookkeeping platforms.
3. The QuickBooks Online software integrates with a wide range of other finance tools.
Startups typically utilize several finance tools for accounting and payroll processes, including payroll software, bank accounts, credit card accounts, and invoice and bill pay tools. With your business growing, you may need specialised finance tools to handle each function's increasing complexity.
The functionality of some accounting software options is limited to a few platforms and limits your choice of other finance tools. With QuickBooks Online, you get the full picture of your startup's financial health and streamline your month-end close process by integrating with over 650 different tools, including Bill.com, Expensify, Justworks, PayPal, and Gusto that are integrated with QuickBooks Online.
4. QuickBooks Online is easy to use.
QB Online is one of the most accessible accounting software platforms to implement and provides users with greater functionality than spreadsheets, which is why a lot of startups and small businesses use QuickBooks Online. Learning to use QuickBooks is relatively easy too. In some cases, more complex platforms like NetSuite or Sage require several months of setup before you can start using the software and can cost tens of thousands of dollars to migrate your data.
In addition to being user-friendly and intuitive, QuickBooks Online makes basic bookkeeping easy for founders with limited finance experience. Videos explaining how to use QuickBooks are available, including a virtual orientation and other online tutorials. For additional support or assistance, you can email, chat, call, or even video chat with the QB Online customer support team.
Additionally, QuickBooks Online provides a variety of templates and sample charts of accounts. If you want to avoid common startup bookkeeping mistakes, you should work with a bookkeeping service as soon as possible.
5. QuickBooks Online is famous among accounting professionals, accountants, and financial institutions.
Choosing a bookkeeper, accountant, or finance firm for your startup requires an understanding of your accounting software. The more unfamiliar they are with your chosen platform, the more likely you are to make errors or miss opportunities.
Accounting software is difficult to manage when it's uncommon or brand new, and finding finance professionals who can advise and guide your business can be challenging.
The QuickBooks accounting software is a well-established and popular choice among accounting professionals (many of them are QuickBooks certified). When a financial expert is familiar with the software, finding them is easier.
6. QuickBooks online bookkeeping stores records in the cloud Servers
Startup teams working remotely or globally will benefit from QuickBooks Online, which provides global access to financial records. You can choose from a much wider range of finance firms since your accountants won't need physical access to your office.
A cloud-based accounting system is also more secure: Even if your computer malfunctions or is damaged, the data you need will remain secure. Cloud-based accounting software centrally updates without interruption, unlike physical software that must be updated or reinstalled periodically.
It is especially convenient to have your books, receipts, invoices, and other necessary documentation stored in the cloud during tax season.
Also Read: How to Make Your DIY Paper Boxes?
Conclusion
There are many benefits to using QuickBooks, but many businesses do not take advantage of them all. The average business owner can set up QuickBooks, but he or she may not have the experience to optimize how the platform can support their business finances.
Finding a single piece of software that can meet all of your needs might be tough. The wise thing to do is to determine exactly what your business requires and how you may customize your selected software to fulfil those requirements. Instead of choosing software that the majority favour, choose one that ticks the majority of the characteristics that you require. Your budget should also be a consideration in your selection.
‍
About Author