Cherish Your Holiday with the Jaisalmer Tour Package
4 min read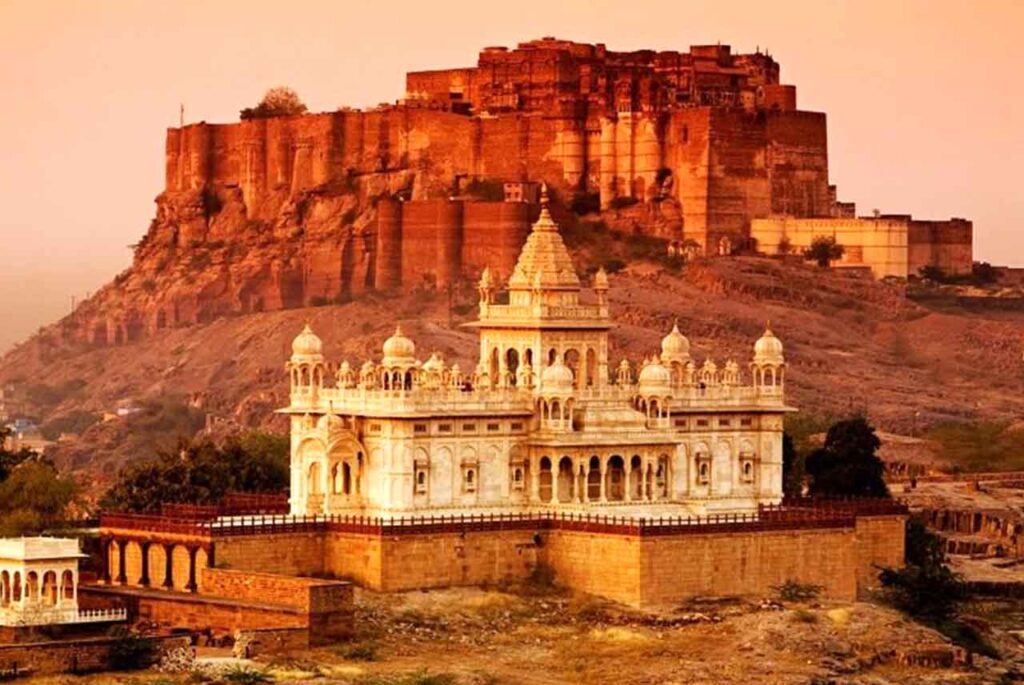 India is a country rich in culture where you might find several states and cities which are still following their traditions. Amongst those cities there lies Jaisalmer in the state of Rajasthan.
Jaisalmer is a beautiful city that is also known as the Golden city or the Desert city. In this beautiful city of the desert, you might find several places of attractions like Jaisalmer fort, Jain temple, Gadisar lake, Patwon ki haveli, Sam sand dunes, Bada bagh, and many others. If you are thinking of planning a trip to Jaisalmer then choosing the Jaisalmer tour package would be the best option as it will let you cherish several benefits.
Why Choose the Jaisalmer Tour Package?
The tour package includes several perks and some of them are mention below.
Accommodation:
The package offers you great accommodation in Jaisalmer city. Even if you choose a package that consists of cities other than Jaisalmer, your accommodation is cover in the package itself. Not only this, there are packages which also allow accommodation of one night stay in the desert camps. Where you can enjoy music and dance along with traditional cuisines and much more.
Food:
The tour package also includes your breakfast and dinner while you are staying in their accommodation during the package. So, what can be a better option than choosing this package where you get a healthy breakfast and a great dinner?
Travelling and Sightseeing:
If you choose the tour package while planning for Jaisalmer. Then you will be able to cherish the traveling as well as sightseeing during the package. This means that you will get the chance to explore the beautiful sights of the city. As well as you will be able to travel to the places mentioned in the package from the side of the company during this package.
Guide:
You will get a well-qualify and trained guide who will be well versed in English. The guide will make your trip even much better by letting you explore the culture, traditions, local markets, cuisine, and beautiful destinations included in the package.
What are the Different Packages Available?
There are several Jaisalmer tour packages available that will let you explore the beautiful golden city and the surrounding areas. Let us know about the different packages that you can choose to explore Rajasthan.
Padharo Jaisalmer is a 2 Nights and 3 days Package that will let you experience the culture and traditions of Jaisalmer.
The golden triangle tour is 3 night and 4 days package through which you will visit Jaisalmer and Jodhpur to witness the perfect deserted regions.
The Desert triangle tour package is a 5 nights and 6 days package that will cover Destinations like Jaisalmer, Jodhpur, and Udaipur.
Adventure tour package Jaisalmer is a 6-night and 7 days tour package which will let you cover four main destinations of Rajasthan: Jaisalmer, Jodhpur, Udaipur, and Mount Abu.
The heritage tour package is 7 nights and 8 days. In this package, you can cover Jaipur, Jodhpur, Jaisalmer, and Udaipur.
Major Jaisalmer Attractions
You will be fascinate by a few of the stunning Jaisalmer sites that Royal Adventure includes in its Jaisalmer trip packages. Let's get starts!
Jaisalmer Fort
This is one of the largest forts in the world, is located on the southern fringe of the city and is also referred to as "Sonar Qila" or "Golden Fort." It was formerly referred to as "Trikut Garh" due to its triangle shape and location above the Trikuta Hills. Sonar Qila, a residential complex in Jaisalmer, is home to around one-fourth of the city's inhabitants (Golden Fort).
Gadisar Lake
There are numerous activities available in Gadisar Lake. If you enjoy spending time with your family or relaxing alone. You can paddle a boat in the lake or walk along the riverbank. You might be lucky enough to see exotic migratory species coming to the lake from the nearby Bharatpur bird sanctuary if you visit during the winter.
Patwon Ki Haveli
The patwon ki haveli is a magnificent, big structure. It contains balconies and several windows. This shows the patwa family's wealth.
What are the Activities that You can Enjoy through Jaisalmer Tour Packages?
If you choose the tour package you will be able to cherish the best trip ever. You might experience the following activities while on your tour package.
Desert Jeep Safari
Camel Safari
Desert camps in Jaisalmer
Conclusion
Jaisalmer is a must-visit city, it has several beautiful antique buildings, rich culture as well a great taste in cuisine. Here you can visit the local market, enjoy sitting at the Amar Sagar and cherish the uniqueness of Jaisalmer fort. The Jaisalmer tour package will allow you to visit and explore the Golden city. As well as there are several other options available. That will let you visit the surrounding cities like Jaipur, Udaipur, Mount Abu, and Jodhpur.
About Author