Find out the top cryptocurrency wallets of August 2022
4 min read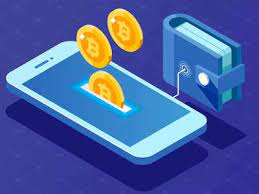 Like cryptocurrency exchanges, people are also keen to search for the best cryptocurrency wallets where they can store their crypto assets securely. This drives them for crypto wallet comparison. Crypto wallets are very important tools that are referred to for trading, purchasing, and selling cryptocurrencies.
They are needed by the traders who are concerned with the security of their cryptos and want to store them, protect them, and check the information of transactions. Whether they are hardware or software, or in other words hot or cold storage, custom wallets provide traders with devoted solutions in comparison to cryptocurrency exchanges. So let us explore all the variety of crypto wallets, and know their functioning, plus, which is the better pick among the rest.
Top cryptocurrency wallets of August 2022
Below are the top cryptocurrency wallets that make the best choice for storing your crypto assets.
Ledger Nano X
Ledger Nano X ranks among the top cryptocurrency wallets to store your cryptos. The reason why we included this crypto wallet is that it is supportive of numerous currencies, maintains high-security standards, and capability of mobile trading. Today, Ledger Nano X holds the status of being one of the popular hardware wallets.
Its early fame rose with its previous model, Ledger Nano S, a highly secure cold wallet. The Ledger Nano X is an upgraded version of the success of its predecessor Ledger Nano S with its added built-in battery and features like Bluetooth connectivity and capabilities of greater asset management.
Some of the key advantages of this hardware wallet include:
Good battery life of 8 hours.
It is designed with special hardware for the protection of your private keys
Trading can be done upon the Ledger Live mobile app by Bluetooth
Demerits
Contrary to other cold wallets, Ledger Nano X comes very costly at $158.22
It does not have a touchscreen provision
Privacy can become a concern when using Bluetooth technology
Crypto.com
The next is Crypto.com, a decentralized finance wallet that makes a perfect choice for those making their start in the Defi world. Due to its features in having several decentralized finance tools, a robust security network, and a fabulous onboarding process.
Decentralized wallets allow users complete control over their digital assets and the private key for which they are responsible for safety. Plus, they also allow 1 to one crypto swapping and give access to a wide range of tools to gain passive income on the crypto they have. It is hard to find such provisions in custodial and regular wallets.
Benefits
Crypto.com fares well with robust security measures via 2FA (2-factor authentication) and Secure Enclave technology on iOS devices.
It has the potential to create more than one digital wallet, and import other wallets
With the help of the WalletConnect tool, Crypto.com can be linked with other decentralized applications.
Coinbase wallet
Those who are looking for security must refer to the Coinbase wallet. Backed by a popular exchange of the same name, it is ideal for beginners who do not have any prior experience in crypto. Coinbase applies to those with little experience. The major benefit of the app is that it can be linked with big bank accounts. In terms of use, you won't find any problem, as its interface is user-friendly. Coinbase wallet can store digital collectibles and NFTs, plus, it underpins around 44,000 coins and tokens.
One important point that makes Coinbase wallet different from Coinbase exchange is you need not have to open an account on it when using the wallet. Being non-custodial, indicates storage of a private key in your device, not on the servers of Coinbase. Hence there is no question of worrying about locking your currencies for an unknown reason or becoming vulnerable to cyberattacks on the website.
MetaMask
MetaMask is also listed among the top cryptocurrency wallets of 2022. It is the top cryptocurrency wallet for Ethereum and is appealing with its user-friendly interface that facilitates in giving easier and quicker access to numerous tokens and decentralized applications via the Ethereum network. MetaMask is one of the best-used Ethereum wallets on a wider scale comprising around 30 million active users monthly. MetaMask wallet can be best preferred for storing and sending cryptocurrencies that are compatible with Ethereum. It lets users communicate with decentralized applications. MetaMask can be downloaded by both iOS and Android users from their mobile phones.
Mycelium
Mycelium is also one of the top-rated cryptocurrency wallets that emphasize security for its users. This well-known crypto wallet inclines Bitcoin. Mycelium came in 2008 and established itself as the only mobile software wallet that rules the choices of Android and iOS users.
This crypto wallet adjusts well with popular cold storage solutions (KeepKey, Ledger, and Trezor). Other advantages include offline transactions and the availability of HD spending accounts and Single Address saving accounts.
It has its own downsides, like supporting a few cryptos – BTC, ETH, and ERC-20 tokens can be confusing for beginners, and no guarantee of security as hardware wallets.
Final words
Ledger Nano X, MetaMask, Coinbase Wallet, and Crypto.com are some of the top popular cryptocurrency wallets of 2022. All these come with special features and advantages. If you are searching for wallets that provide robust security, then I would suggest you should go for MetaMask or Coinbase wallets. Log on to Cryptoknowmics to explore more about cryptocurrency wallets, their types, merits, demerits, etc.
About Author