How to Use Instagram Stories to Market Your Brand
5 min read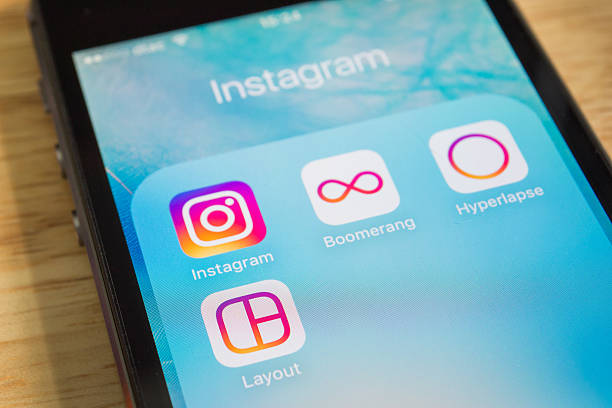 There are plenty of advantages to posting personal stories on Instagram. Not only can you share images, drawings, filters, gifs, and music, but you can also run ads and adjust your privacy settings. Read on to discover all of them. Also, be sure to follow our tips below to stay on top of Instagram Stories! And remember, these are only a few of the many ways you can use Instagram Stories for marketing. So, get creative! Also, use Instagram story viewer Downloader to view Instagram stories.
You can add text, drawings, stickers, gifs, filters, links, and even music to Instagram Stories
To create a story on Instagram, you can use the text icon to type text, and you can also use the sticker option to add additional text. You can also change the color of the text by tapping the color palette icon. If you don't have a picture to use as a background, you can use the eyedropper icon to pick a color from the photo. Another great option is the blank canvas option, where you can use the Story camera.
You can add texts, videos, emojis, and filters to your Story. You can also use stickers to ask questions, or even to add a poll. You can also use the emoji slider sticker to customize the answer. Lastly, you can use location stickers to expand your audience's reach by featuring their locations in your story. Music stickers allow viewers to listen to music or learn about artists.
Depending on your preference, you can use different tools to create and edit your story. You can use the text tool to type text. You can also use the drawing tool to add drawings. Select the colours and font. If you're using pens, you can add neon lines or arrows to your Story. You can also add a link to your profile if you want your followers to read the text.
You can run ads on Instagram Stories
If you're looking for a more personal way to engage with your audience, you can run ads on Instagram Stories. Stories have an incredibly high engagement rate, with one in five stories receiving direct messages from viewers. That means that your brand can reach a highly targeted audience with these ads. To get started, head over to Facebook's Creative Hub or Ads Manager. Both offer user-designed ad creation tools.
To create an effective Instagram Story ad, follow the basic rules of Facebook advertising. Remember that users engage with ad formats differently. For example, a story may have a full-screen image with an advertisement, or it might be a short text-only story with just an ad message. Whatever type you choose, it must be branded and recognizable, or your ad campaign will fail.
Lastly, your campaign should be timed to coincide with regular Instagram Stories. This way, you can optimize the timing of your ads to maximize your reach and target market. You can also use a web tool to schedule your Instagram Stories. It lets you create and edit stories from any device, and allows you to schedule them from your PC. Sorrento also allows you to optimize your campaigns across different platforms. So you can start your Instagram story ad campaign today!
You can adjust privacy settings
To make Instagram Stories private, you must first disable "Add to story" from the settings menu. This option is available only to public accounts. If you're a private user, you won't see this button if you're not logged in. If you want to make Instagram Stories private, you need to turn off the option "Allow sharing to the story."
In order to hide your story from people you don't want to see it, go to the Privacy menu. Then, click the lock icon next to the "Close Friends" option. Once you've done that, you'll be able to share your story to your followers, but only with the people on your "Close Friends" list. This feature is useful if you want to share your stories with a small group of friends, or just want to share them with your followers.
In addition to blocking comments, you can also limit the number of people who can reply to your stories. However, this won't protect your privacy fully, but it will weed out offensive messages and allow you to share media with only your followers. You can also disable sharing via DM to prevent people from sharing your stories. However, make sure to choose only people you follow for security. By disabling "Reshare", you will limit who can see your stories.
Improve Your Instagram Story View Rate With the Instagram Story Viewer
If you're looking to improve your Instagram story view rate, you'll need an app to do so. Instagram uses an algorithm to determine which stories are most popular, based on total profile visits, comments, and likes. Accounts with more interactions tend to show up first in the story feed. However, Instagram doesn't publicly reveal its algorithm, which ensures that you'll always know if your story has reached its maximum potential.
The Instagram story viewer tool is an app or a website that allows you to view an Instagram story anonymously. This way, your actions won't count against your social network statistics. The app or site can be used to view any public profile. But if you're not on Instagram, don't worry. The app is easy to use, and you won't be bothering your followers. Here are the features it has to offer:
If you'd like to download an Instagram story to your computer, you can use a video player or an image viewing program. Alternatively, you can open the video in a new tab in any modern browser. Your browser will automatically open the video file. Another great feature of the app is its anonymity. This means that no one else will see your story but you. We hope you enjoy it! If you're not sure how to download and open an Instagram story, you can always use one of our services. Our service can be used anonymously, too.
Besides giving you access to useful information about your audience, Insta story viewer order is a very effective tool to boost your brand's popularity. Identifying which users are more likely to engage with your content can help you target potential customers and create an even more effective social media strategy. As a creator or brand, it's essential to catch the interest of the people at the bottom of the order list. Moving up in the list shows that they're engaged and interested in your story.
About Author