Major Spots That Prove Why Jaipur Is a Suitable Destination for Holidays
4 min read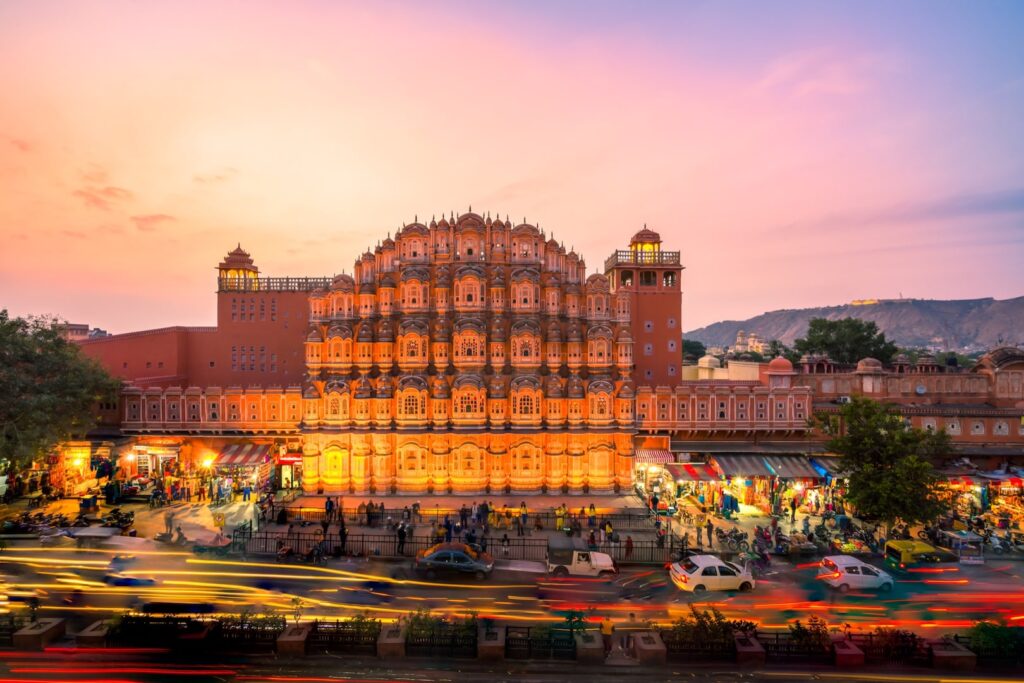 Jaipur is not just an ordinary city in India; it is known for its beautiful places and culture, which is vibrant and colorful. Jaipur is one of the unique cities in India, where people from different countries visit to witness the rich environment filled with festive vibes and events. Visitors respect the traditions of this city and share their experiences on social media. There are unique places with specialty for which people have a high demand. Places like Jantar Mantar, Amber Fort, Stepwells (Bawdis), royal palaces, ancient temples, and monuments are the major attractions for visitors.
So if you are a traveler who loves to see and learn about palaces, forts, ancient markets, and temples or witness the historical culture, Jaipur is ideal. The flea markets are the main attraction of this city, which mesmerizes your vibe completely with its shopping items.
The , Delhi, and Pune are reasonable. So if you are willing to go to Jaipur, choose the package as per your requirement to get an excellent cost-effective trip, where you get less for traveling in the city with a fantastic stay that gives you an exquisite living experience.
Significant Reasons to Visit Jaipur
Jagga ki Baoli (Stepwell)
Jagga ki Baoli is one of the most iconic places in Jaipur, where you witness unique and astonishing architecture. You can witness a beautiful sandstone well that can be reached downstairs, and it is also known as the ancient well Bawdi.
You can visit this place with your family and friends to see the outstanding design. Plus, you can click the photograph outside the well as it is not allowed to film inside the place. This unique architecture is comprehensive, so you can enjoy exploring it.
Amber Fort
Amber Fort is the most adorable Fort in Jaipur, which looks magnificent due to its architectural specifications. It is filled with excellently assembled fortresses, a brilliant blend of architecture, and royal residence. People from all over the world come to Jaipur and visit at least once to witness this gem of Jaipur.
This mesmerizing Fort was build in 1592 by Raja Man Singh, which is built with durable red and pink sandstone & strong marbles, which reflect the beauty of the Fort. This Fort, also known as Amer Palace, looks charming as it perfectly blends Hindu and Muslim architecture, consisting of many attractions like pavilions and halls.
Jantar Mantar
Jantar Mantar is also a unique and exciting place to explore, considered the astronomical observatory of Jaipur. It is an heritage site of UNESCO.
It consists of many calculation devices used to study space. Sawai Jai Singh built this beautiful place during the Mughal era in 1724. The primary purpose of this observatory is to measure the astronomical table, which in turn predicts the time. Plus, observe celestial bodies like the moon, sun, and other planets.
All the instruments in the observatory are color in red and look very attractive.
Food & Dishes
Talking about the specialty of Jaipur but not mentioning the food and dishes is not right. Jaipur is also know for its authentic tasteful dishes that offer the food and dishes which makes your meal experience top level.
There are fabulous places where you can have your meal, which is delightful. The Rajasthani cuisine is way more alluring, like its tradition and culture. All dishes are prepare with ingredients like yogurt, garlic, and Indian spices, enhancing the taste of the food and making your heart & soul happy.
Some of the exceptional signature dishes you should include in your plan are Dal Baati Churma, Ghewar, Mirchi bada, pyaaz kachori, and gatte ki sabzi.
The places where you should visit are Rawat's Sweets, Chokhi Dhani, and M.I. Road lassi corner.
Jaipur Market Places
One of the best reasons to spend money on a trip to Jaipur is the marketplace, where you can buy lovely and colorful stuff. The stall items are very affordable, and anyone can choose this market for shopping.
Although there are no negotiable options, you never know what attracts and brings you there. Some products are make of jute & silk materials that are hard to find in other places in India.
Meenakari Items
Meenakari items are one of the major attractions of Jaipur, wherein Meenakari includes the charm and glory of the items, making them look magnificent. They use Rajasthani traditional work on the item, primarily colored in green and red. They all look gorgeous and are lightweight, especially if you go for jhumkas.
Embroidered Bed Sheets
Plenty of design and colour options are available in the bed sheets. You must visit Badi Chaupad to buy beautiful bedsheets to spruce up your bedroom interior.
Handcrafted bags
There is no doubt that the best handmade bags are make in Jaipur. These handmade items are in high demand, and most travellers buy them as bags look vibrant and colorful and have a Rajasthani touch on them.
Wrapping Up
Furthermore, these are pretty special and most acceptable reasons to visit Jaipur and enjoy the rich traditions and culture that fill your trip with authentic vibes. The food dishes, the marketplace flooded with traditional items, and places that are hard to forget make this city's real charm. If you are planning a trip to explore the beautiful culture of India, choose Jaipur. There are numerous types of Jaipur tour package from Mumbai, Pune, and Delhi. Choose the one matching your needs today! 
About Author