Digital Wallets: Choose the Right Strategy for Your Business
6 min read
With the advent of smartphones, better internet connections, and mobile banking, technology is progressing toward digitizing payment processes.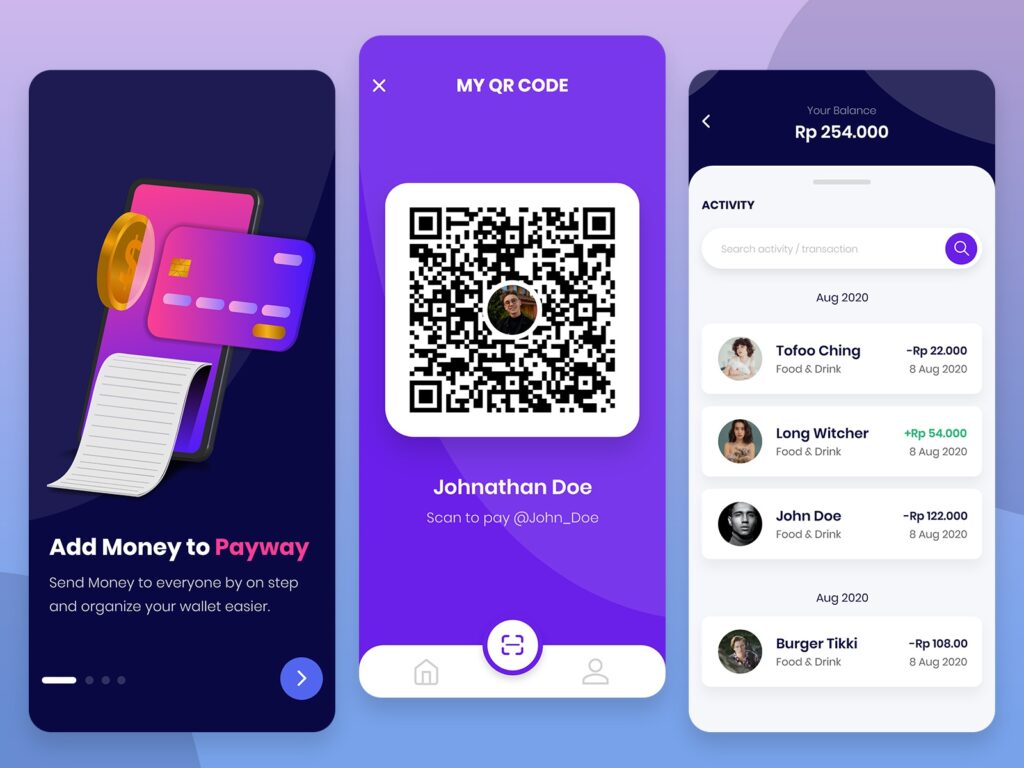 introduction
With the advent of smartphones, better internet connections, and mobile banking, Digital Wallet, technology is progressing toward digitizing payment processes. As increasingly sophisticated techniques like credit cards, net banking, and e-wallets become more popular, people are rapidly drifting away from conventional modes of payment.
Digital Transformation is pushing innovation in the e-wallet sector by offering customers unique and creative money management solutions. Recent advancements in payment methods, such as digital wallets or merchant payment solutions, indicate that tech-savvy customers may soon be able to purchase, transfer money, and manage loyalty programs with their preferred companies in a more controlled way than ever before.
The market for e-wallets is anticipate to increase at a 28.2% CAGR, from $1 trillion to $7.5 trillion in 2027. This CAGR reflects many people's beliefs that mobile payment applications have a high rate of new user uptake. By 2023, it is anticipate that the worldwide e-wallet money transfer market would be worth $2.1 trillion.
Let's look at how Digital Wallets App Development may help your business.
What is a Digital Wallet?
A digital wallet is any program, electronic device, or internet service that allows individuals or organizations to conduct electronic transactions. It saves users' payment information for multiple payment methods on numerous websites, as well as other products like gift cards and driver's licenses. E-wallets are another name for digital wallets.
A digital wallet, which is typically used on a smartphone, may also be use on a PC. However, because of its flexibility and portability, the mobile app is the most widely used type of digital wallet.
In some situations, using a digital wallet is not only more practical but also safer than using a physical wallet. To use a merchant payment solution, a user must download the particular apps made by banks or other reputable third parties.
Features for the digital wallet solution for businesses?
Among the benefits of digital wallets for businesses are:
Popular among consumers. According to a mobile payment estimate published in November 2021, 760 million individuals worldwide will use mobile wallets by the end of the year. With such a vast user base, it simply makes sense for your business to accept mobile payments; more client convenience might result in higher sales.
Quicker transactions. Compared to more conventional payment methods like debit and credit cards, mobile wallets enable speedier transactions. Both the PIN entry requirement for debit cards and the potential signature requirement for credit cards apply before a transaction can be complete; none of these criteria applies to mobile wallet payments.
Replacement of debit cards. Instead of brand-new bank accounts that consumers create specifically to be able to use their phones to make payments, mobile wallets are often extensions of debit cards.
As a result, they have the potential to completely replace debit cards. This is particularly true for clients from Generation Z and millennials, who frequently carry their phones at all times and are therefore less likely to worry about leaving their wallets or credit cards behind.
Mobile apps as Digital wallet. Consider Starbucks as an example of this benefit in action. Through its app, the well-known coffee company provides loyalty programs, promotions, and other incentives.
It may also be link to a customer's mobile wallet and use as payment – think of it as a digital Starbucks card. With this strategy, Starbucks gets a loyalty program and a payment method at the same time, which accounts for 25% of its sales.
Increased customer loyalty. Some clients are adamant about using solely mobile wallets for payment. Customers will probably prefer your business over a rival if you are one of the few in your sector or market that accepts mobile payments.
Digital Wallets App Development Strategies
Security- A major Concern
Users are concerned about security when it comes to mobile payments.
Due to security concerns, around 40% of US customers do not utilize mobile payments. Utilizing security methods for data encryption is necessary if you want to develop a mobile wallet app that won't cause customers any anxiety.
Here is a list of several security technologies that you might utilize while developing a mobile wallet app:
Point-to-point encryption (P2PE)
One of the safest data protection strategies for mobile wallet applications is P2PE. As soon as the user swipes their smartphone over a POS terminal, encryption begins. While the money is being transferr and until authorization, it is encrypt.
A data encryption technology called tokenization encrypts credit card information by converting it into a token, or a collection of random symbols.
Passwords are an outdated yet effective technique. Allow users to set passwords to safeguard their data, and include a function that rejects passwords that are too short or too basic.
A mobile wallet application's security is increase and the data saved inside is further safeguard with the usage of password protection.
Clarity about your Privacy policies
Customers avoid online purchases because they are always worried about disclosing their personal information. They often feel uncomfortable sharing personal information, like their location, identity, contact information, and payment card number, among other things. This is why wallet software has to be create with the highest level of security available.
Customers should feel confident that the security of their personal information is upheld. This is a key factor to consider while designing an E-wallet app. If a clear privacy policy was in place, customers could switch to internet purchasing.
SSL Certificates Encryption is Important
There is no doubting how quick today's Internet connectivity is. People despise waiting any longer than is necessary. Your earnings might be halt by even a little delay of a few milliseconds.
If users find your program to be unresponsive, they may just download another one. As a result, the speed at which an app loads should be one of the key factors to take into account.
Transactions must complete even with a sluggish Internet connection since the e-wallet program will handle them. This is because the money from your clients would be on the line.
Integrating services into a mobile wallet
Wallets often have a platform character, which means that a key component of their value proposition is the fusion of several services into a single application. Ideally, a mobile wallet can replicate the whole contents of a traditional wallet.
Customers are therefore likely to utilize a limited number of wallets or ideally just one wallet that provides a wide variety of beneficial features and services.
The odds of success are greatly increas for wallet providers who have a neutral or dominant position within the market or sector and permit the integration of services from rival service providers, such as banks, into their wallets.
A bank, for example, would find it impossible to set up a horizontal proximity wallet for credit card emulation. Since banks are not impartial in this sector, they will be hesitant to incorporate their services into a rival bank's wallet.
Companies that function as neutral stakeholders in the financial sector, such as telecommunications, transportation, logistics, or technology, have a far greater chance of integrating numerous payment cards from various banks into their wallets.
Conclusion
Digital wallets provide users with a quick, efficient, and secure means for making virtual payments, and purchasing tickets, gift cards, and other items. The strategic options you choose must be evaluae for their potential impact on your company strategy. Finding a development partner, nevertheless, that fully comprehends your specifications and all compliance needs might be challenging.
As soon as you begin to design a plan for a corporate mobile wallet, you should clearly outline your objectives. Create a flexible action plan and strategic roadmap. You're just a touch away from seeing your idea realized as a faultless mobile wallet application that will help you benefit from the different advantages of a digital wallet.
About Author