Using the DrChrono EHR to Improve Your Practice's Efficiency
4 min read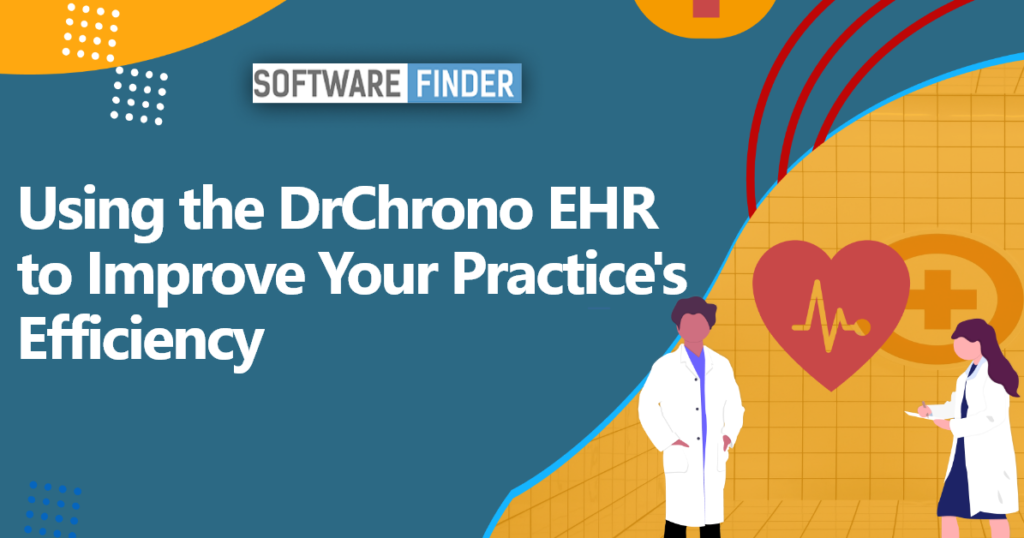 Using the DrChrono EHR is an easy way to save time and improve your business's efficiency. This American digital health technology company offers both cloud-based and Web-based apps. They also offer billing service and software platforms.
Telemedicine
Whether you're a physician, medical practice, or health organization, DrChrono offers a suite of solutions to help you streamline your healthcare practices operations. The company's products are HIPAA compliant, and they can be customized to fit your needs. Whether you need a secure messaging platform, a practice management tool, or a payment acceptance solution, DrChrono has the tools to meet your needs.
With a DrChrono EHR, you can access your patient's medical record from any device. You can also schedule Video Visits and send automated emails to your patients. You can also use a custom vital flowsheet to help you monitor your patients' health.
DrChrono's telehealth service allows you to schedule virtual visits from your EHR. Patients can also sign consent forms in real time, or you can send automated emails. These telehealth solutions allow you to enhance patient care and reduce no-shows.
Integrated workflow
Using a DrChrono EHR, your practice will be able to better manage workflow and patient engagement. This innovative EHR platform is designed to work seamlessly with your practice and mobile devices. It can help you improve patient outcomes, reduce administrative tasks, improve MACRA scores, and optimize revenue.
The drchrono unified task management application allows your staff to assign, manage, and complete tasks based on patient information. The application also helps you streamline information flow and automate tasks. This means that you will have more time to spend interacting with your patients.
The drchrono EHR also offers full patient charts for any time of day or night, as well as automatic reminders. The software is also compatible with Apple devices such as the iPhone and iPad. Moreover, you can access it via the web.
Prebuilt medical forms
drchrono EHR is an all-in-one integrated electronic health record, medical billing and practice management solution. This system is HIPAA-compliant and offers a variety of features that streamline workflows. It also includes a telemedicine platform, which enables patients to schedule appointments and check eligibility.
DrChrono's medical forms are designed to meet the needs of a wide range of practices. It also offers an extensive library of internal medicine templates. In addition, users can customize these forms to meet their needs.
DrChrono also offers a range of training courses to help staff and medical professionals alike get familiar with the software. These courses also ensure that everyone knows how to use the system and eliminate unnecessary delays.
DrChrono's eRx feature allows for electronic transmission of prescriptions. Users can also choose to use prebuilt medical forms to reduce the time required to create their own templates.
Customizable charts
Using DrChrono EHR software, you can streamline your clinical and billing processes. It is fully customizable, meets Meaningful Use standards, and has a mobile app that works on iOS devices. You can also enjoy secure patient communication, e-prescribing, and telehealth. The software has a user-friendly API and can be used without training.
DrChrono is an all-in-one EHR that offers mobile and cloud-based solutions. It has an impressive clientele of over 5,000 physicians. You can enjoy full support and updates. It also has a strong reporting suite that can improve your financial performance. The software includes hundreds of clinical templates.
DrChrono's patient portal gives you access to patients' information. This includes lab results, medically relevant fields, insurance information, and more. You can also send patient reminders via email or text.
DrChrono EMR Key Features
Telehealth
EHR platforms can integrate with video consultations and patient scheduling. Patients can request televisits using a link provided by their doctors. To allow patients to sign and return electronically, consent forms can be sent.
E-Prescribing
A doctor may send a request for a prescription directly to a pharmacist, even for prohibited medications
Medical Billing
Verify the insurance coverage of your patients before you provide care.
DrChrono EMR Pricing
This website does not contain pricing information as it is not directly provided by the software companies.
Mobile app
Using DrChrono is easy, but it has a steep learning curve. You can either get it through the web or via an app for an iPhone or iPad. The latter is the preferred way.
The DrChrono EHR is a cloud-based software solution that helps medical practices manage patient records. This software offers integrated practice management, billing, and patient engagement features. The software is also HIPAA-compliant. This means that it stores all patient data in HIPAA-compliant data centers. Moreover, it meets meaningful use standards.
DrChrono EHR also provides an online help center. Users can find an extensive library of support articles and videos. They can also submit a support request via email. The support team will contact the customer as soon as possible. Moreover, there is a free 30-day trial period.
About Author