What is the Best Inclusive Resort in Antigua?
3 min read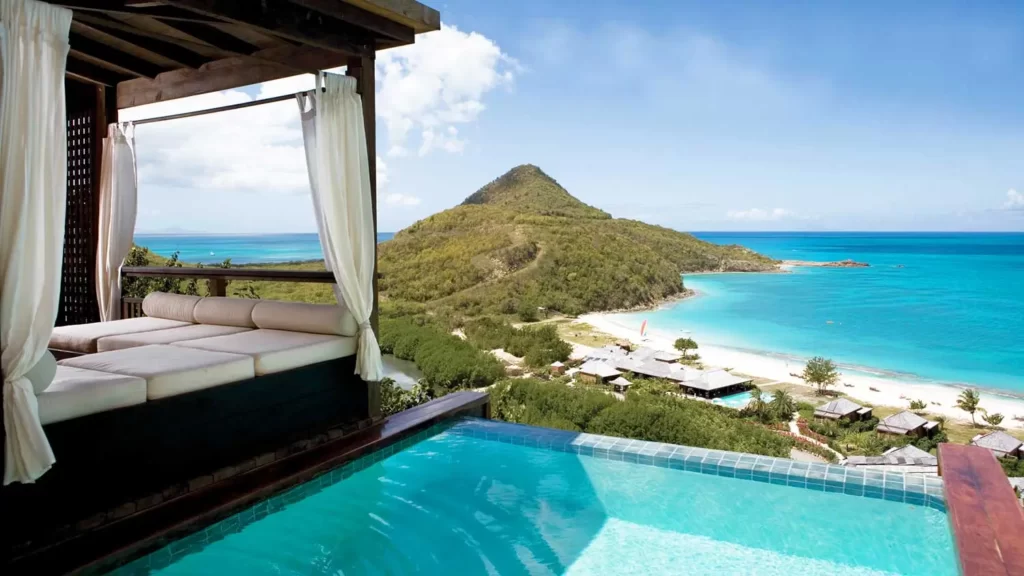 If you are looking for an all-inclusive best Antigua resorts, you have a few options. Antigua is a small Caribbean island with many adventurous activities and beautiful beaches. Most of the island's accommodation is in the form of all-inclusive resorts, where you can enjoy nice restaurants and bars. Many of these resorts also offer excursions for guests to go and explore the island.
Hammock Cove
Hammock Cove is an adults-only boutique hotel that offers luxurious accommodations in 42 oceanfront villas. The accommodations offer a modern chic design and private lanais with infinity pools. They also feature wet bars with sommelier-curated wines and other luxury amenities. The staff at Hammock Cove Antigua is on hand to provide personal service and concierge services.
For those looking for a little extra luxury, Hammock Cove offers a spa that offers manicures, massages, and body scrubs. The resort also has two excellent restaurants and a rum-tasting bar. The resort also boasts serene surroundings, with beautiful landscaping and perfect positioning.
Each guest is assigned an ambassador who is a personal concierge. The ambassador is available for any questions or concerns. Whether you want a golf cart ride or a romantic dinner at the beach, you can always reach the ambassador at Hammock Cove Antigua.
Carlisle Bay
Located on the south coast of Antigua, Carlisle Bay is a contemporary luxury hotel set among lush rainforests. This luxurious resort features a range of amenities that are sure to make your holiday unforgettable, including an outdoor swimming pool, a kids club, and water sports. Guests can also enjoy complimentary afternoon tea in their suites.
This upscale resort is a favorite of families looking for a luxurious getaway. Its long, white sand beach offers the perfect place for kids to play, while suites and villas provide breathtaking views of the ocean. Some suites also feature balconies or terraces with daybeds. The Carlisle Bay spa is a wonderful place to unwind after a day of activities, and the resort also offers an extensive rejuvenation program and personal training sessions.
In addition to four excellent restaurants, Carlisle Bay also offers a variety of activities for adults and children alike. The beachfront restaurant Indigo offers a healthy menu, while East features Asian cuisine. The Italian restaurant Ottimo has a wood-burning pizza oven and classic Italian dishes. And for those looking for a more casual setting, The Jetty Grill serves light lunches and an extensive wine list.
St. Lucia's Sugar Beach
Located on a former sugar plantation, St. Lucia's Sugar Beach is a luxurious choice for a Caribbean vacation. Guests can enjoy an array of activities and leisure activities, including swimming in the resort's private beach. There are even kids' programs and teen clubs available on-site. The resort also offers water skiing and scuba diving.
In addition to being a gorgeous place to spend a vacation, the island is also home to some of the best all-inclusive resorts. In fact, St. Lucia is home to many of the most beautiful Caribbean islands. Regardless of your budget, you'll be able to find an all-inclusive resort to meet your needs.
The Jade Mountain Resort is the most luxurious and sought-after resort in the Caribbean. It boasts some of the best views of the Caribbean, and its open-air rooms are affectionately called "sanctuaries." It also offers room-only and all-inclusive options. While there are some differences between these two hotels, they both provide the same exceptional experiences.
Royalton
Royalton is an award-winning, all-inclusive resort located in Antigua. This stunning, oceanfront resort features direct ocean access and luxurious bungalows with over-water hammocks and jetted infinity swimming pools. It is also known for its chic architecture and sophisticated service. The oceanfront setting is a must-see for families, and the resort offers a kids' club and other amenities for children.
For families, the Royalton offers a kid's club with activities and entertainment geared toward the whole family. Kids can participate in coconut bowling and pizza parties while teens are encouraged to explore the island. The property also offers guided excursions that include zip-lining, horseback riding, scuba diving, deep-sea fishing, and volcano tours.
This stunning, all-inclusive resort is located on a gorgeous private beach, beneath historic Fort Barrington. Guests can enjoy the resort's three pools and eight restaurants. There are also lounges for children, dance classes, ping pong, and a Hunter Steakhouse.
About Author