Why Has Van Leasing Become More Popular in the UK?
4 min read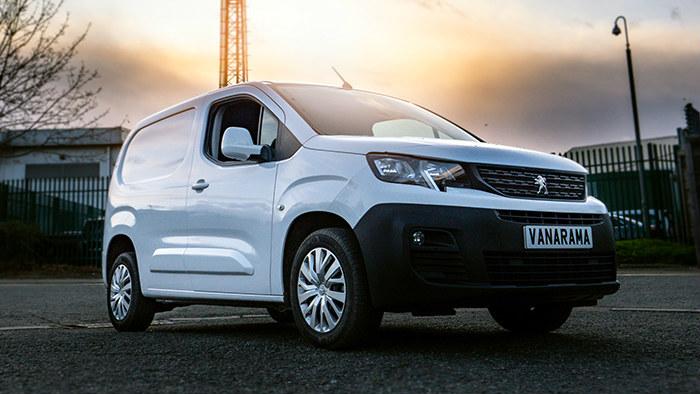 If you need to save some money from your business vehicles or only require limited vehicles for a short period, it sounds like van leasing is just what you need. With so many van leasing deals and companies across the UK, you might be able to find just the one that you need and can fit your business requirements easily. 
Whether you need it for personal reasons or are running a business that requires vans to get the job done, picking the right place to acquire them can be a bit challenging. So what is the best and cheapest way you can get one or a fleet of vans and is it any good? Well, YES! Van leasing has become incredibly popular in the UK and there are some obvious reasons for it. This article will go over all you need to know about van leasing, why it is so popular and how you too can benefit from it like several other businesses are.
What is van leasing?
The main idea behind van leasing is as simple as it gets, it means to be able to rent a vehicle for a certain or desired period of time as you continue to pay on a monthly basis in spite of investing thousands of pounds for an entire fleet. The agreement is usually set for about 24-60 months, before you make the agreed monthly payments. You may have to make up for a desport towards the start of the agreement, but this may depend on the company you are working with. 
Now that you have found the perfect van deal to begin with, the process that follows is quite simple. First you will need to sign a contract that possesses all the details of your usage with the vehicle, as in duration and any other terms and conditions. The next part involves for you to have a credit check to ensure you are eligible and capable for a vehicle leasing agreement. You will then make the deposit (if necessary) and eventually receive your finance documents and a delivery date for the van you wish to lease.
Why is van leasing a popular option for business in the UK?
Working with a van leasing company rather than making a huge investment up front by buying your own can work well for you and your business in several ways, and can also save you a lot of money.
Benefits that lead to popularity of of van leasing
Fixed monthly cost
The best thing about van leasing is the predictable and fixed payments you need to account for. Not more, not less. You will need to agree to this beforehand, but you will have several options that will fit your budget so you do not need to overspend. Being able to account for your costs beforehand and knowing your financial position every month can have a big impact on your business. Leasing a vehicle can help you control your money easily.
Flexible lease options
Van leasing does not mean it involves a 'one agreement fits all' policy, but in fact flexibility is one of the best things it has to offer. There are several options you get to modify within a leasing contract depending on your needs. For instance you get to decide for how long to lease the van for, what to do after the lease ends, the model of the van involved, added extras, etc. You also get to choose to prolong your lease contract or simply upgrade to a better, newer van.
Vehicle depreciation is not a problem
If you don't want to deal with and get into the hassle of the vehicle depreciation during your lease contract, you get to simply hand them back whenever you want to. 
No hassles of trade-in involved
Similarly, like deprecation you also get to send the van back to the leasing company without being too concerned about trading them in.
Lower maintenance costs
Unlike if you had your own van, leasing one allows you to stress a bit less on maintenance and repair costs, as it is relatively lower when you opt for a lease instead. However, you can expect quite the opposite if you were to purchase the van, as you had to take care of it and maintain it yourself
If you happen to be in the UK, get in touch with Ride Leasing today to know more about the services they have to offer in terms of van leasing and how you may benefit.
About Author