Best Roblox Space Games in 2022
4 min read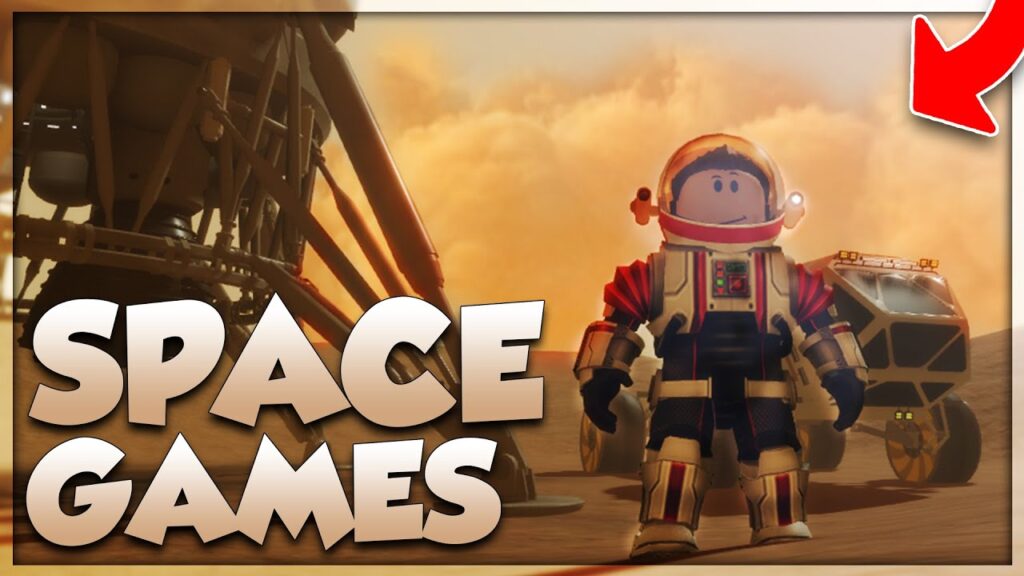 Roblox is full of so many games that it's only natural to come across space games. Right! Roblox's space games are unique because they can be very thematic and there are many possibilities. What are the best Roblox space games? There is no shortage of space games on Roblox. Players have recently had the good fortune to have access to a small number of space-themed shooters, platformers, and even spaceship simulators. Some of these top-notch games can be found on Roblox's Discover page, but not all of them receive the praise they merit.
These games will blow your socks off with their amazing themes and cool mechanics. It can be difficult to decide. You don't have all the information about a game so you need to have some references. We can help you with that! We will show you the best Roblox games.
Best Roblox Space Games
These are the top space games that we could find.
Starscape
Space Sailors
Boba Simulator
Rebirth 5 Deep Space
Innovation Inc Spaceship
Space Mining Tycoon
Rocket Tester
Space Experiment
Space Combat Tycoon
Star Wars: Space Battle
Starscape
This is the first game on this list. It is still in beta, so expect more updates as they come in. Starscape lets you explore the stars. You can build your colony, your home, or create a whole community. Although it sounds ambitious, it's not impossible to imagine jumping from star to star. We're still working on updates so keep checking back to see if a great game is born.
Space Sailors
Space Sailors is a simple game that lets you join a group of astronauts to make your way toward the International Space Station. You have lots of ground to cover once you get there and many things to do, including player interaction and skydiving. Although it sounds strange, skydiving in space is possible. However, you must be there to fully understand the concept. This is an amazing game and deserves all the attention it receives!
Boba Simulator
This game's name is not what it sounds like. It doesn't allow you to play Boba Fett from Star Wars. Instead, you will need to travel the cosmos on a ship looking for Boba. The more flavor you can find, the better. Boba Simulator, a complex game with a unique premise, is surprising.
Rebirth 5 Deep Space Tycoon
This game is more in the realm of complex games. Rebirth 5 Deep Space Tycoon allows you to explore deep space. It's not an easy task, though, because there are many planets that you can visit. The goal of the game's mission is to create a strong, stable base for your home.
Innovation Inc Spaceship
This one has a backstory. Your mission is to find a spaceship that has been floating in space for 100 years. This game has no real purpose other than to discover whatever you find. Innovation Inc Spaceship offers a relaxing, calm experience that's great for unwinding.
Space Mining Tycoon
Space Mining Tycoon sounds exactly like it is. Your mission is to mine planets in order to build your base. After having enough fun on one planet you can move on to the next planet and meet new characters.
Rocket Tester
It is very similar to Kerbal Space Program. You build your rocket and take it to the moon. Rocket Tester has pre-determined rockets you can use to test your designs. You can only customize your base by changing it as often as you like, which is quite cool. You can test more than 500 rockets in the game. This means you will never be bored. You don't have to limit yourself to one planet or moon. You can also take your base to other worlds and launch rockets there.
Space Experiment
Space Experiment, the Fall Guys of space puts you against other players to overcome a series of deadly obstacles that you must cross to reach the end. It's quite entertaining and can be very competitive if you play with your friends. Survive to win.
Space Combat Tycoon
Space Combat Tycoon is another management game. You take control of a base that you build, upgrade, maintain, and defend yourself. There are many collectibles, including guns, ammunition, and towers. Tower defense fans will find it a fun and enjoyable game.
Star Wars: Battle Space
It's obvious to us what the main purpose of this game is. As you engage in full-scale warfare against the opposing faction, you can choose to be part of either The Confederacy of Independent Systems (or the Galactic Empire) as your side. Star Wars: Battle Space is full of intense battles. There won't be a dull moment.
Conclusion
Exploring the infinite frontiers of space is an appealing idea. Roblox's vast games are even more so! These games will allow you to explore the vastness of space with ease. Many of these games can be played with your friends as well, just like other games. So get your team together and go explore the stars!
Read More: Tips to Sharpen Your Crypto Trading Skills

About Author