Best SEO Guide for Crypto Companies
5 min read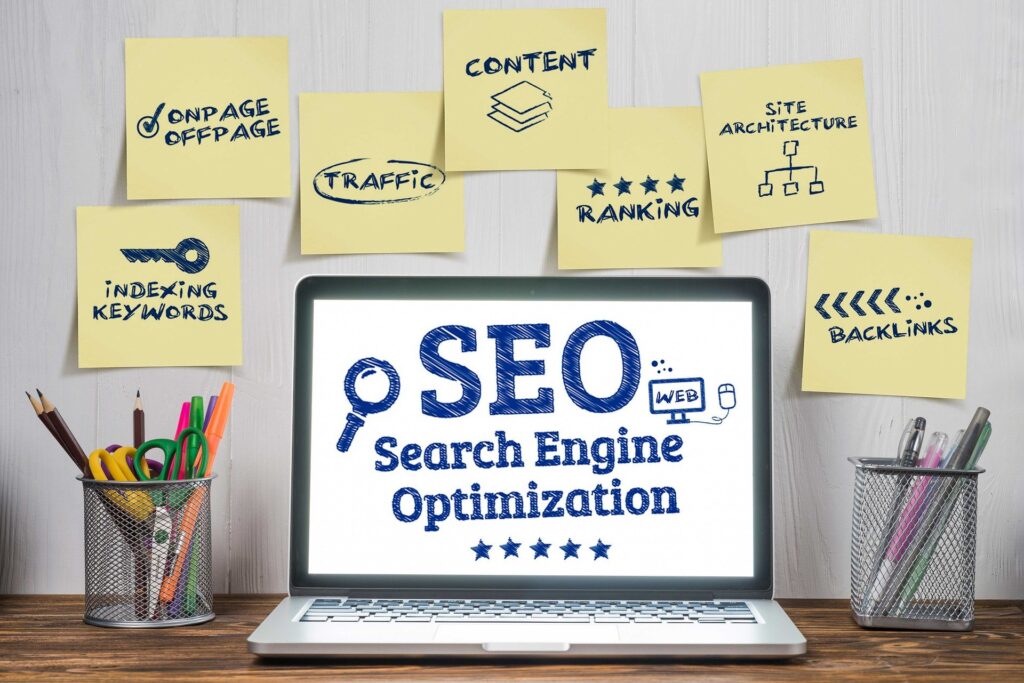 Numerous new players are being drawn into the business by the crypto companies' promising growth and growing exposure. It is undoubtedly great to see this growing demand and flood of new businesses every day, but it also adds to worries about the rivalry heating up.
It has become challenging for many businesses to successfully sell their goods or services due to the competition among businesses to appear the most distinctive and genuine. However, even with this barrier, there are fantastic prospects and approaches that help cryptocurrency businesses showcase their promising resources.
We have selected the most effective tactics to increase your company's visibility, sales, customers, and growth. Let's look at our SEO guide to help you learn about some of the methods you might connect with your target market.

Does SEO Influence a Company's Success?

Businesses nowadays cannot succeed without the traffic and visibility that search engine optimization brings. The situation of cryptocurrency businesses is comparable to that of the e-commerce sector, where there is fierce competition to ensure that their business attracts investors and customers.
This is further complicated by the growing issue of content saturation, which results in high-quality and exceptional content being overlooked beneath the weight of overflowing entries in the same niche.
Here, a cryto pr company can help your business rank higher, get organic traffic, and increase leads, all of which are key factors in the success of your business.

SEO Strategies for Crypto Businesses

Now that we are aware of its significance, it is time to examine the numerous SEO strategies that crypto companies can use to enhance their websites and stay on the cutting edge.

Conduct a keyword search

In fact, keyword research is essential for increasing your customer base and publicising your project. The first step in boosting organic traffic is to understand the kinds of crypto keywords your target audience uses when seeking for your services or products.
Keyword research aids in the development of high-quality bitcoin SEO traffic and the optimization of your crypto website page. Your website will rank higher than other cryptocurrency businesses that have not made use of these competitive keywords thanks to effective keyword usage.
Look for keywords associated with your niche when conducting keyword research. In the process of finding appropriate keywords, you should determine the following:
What terms will you concentrate on using?
The easiest way to optimise your content is to have target keywords, whether they be "cryptocurrency" or "blockchain," that you want your website to rank highly for.
In addition to degrading user experience, irrelevant phrases can harm a website's ranking and SEO efforts. Consequently, selecting the appropriate focus keywords becomes even more crucial.

What long-tail keywords will you use?

Long-tail keywords are beneficial in gradually growing traffic to your site and helping it get found by new visitors, much like focus keywords are very important.
There are several times where the competition for specific focus keywords is exceedingly intense since more recognised organisations may dominate them.
Long-tail keywords that have less competition, like "best blockchain platforms" or "top crypto companies," can rank well in these circumstances.

Rise up Your Linking Strategy

Obtaining links from other websites to your own is known as "backlinking," which is a key SEO strategy used in digital marketing. Being linked to reputable websites may seem monotonous to some, but it gives your website authority and credibility.
The greatest technique to construct a good backlinking game is first to create high-quality material that others will want to share. Another tactic is to write guest posts for authoritative websites in order to build high-quality backlinks to your website. It is a great SEO tactic for expanding your audience and improving your SERP ranking (search engine results pages).
Put an emphasis on content optimization
An SEO strategy will contain a content plan that prioritises content optimization. A high Return on Investment can be achieved by publishing in-depth, unique, and high-quality content (ROI).
Valuable and informative content is an excellent technique in enhancing a company's internet visibility and gaining more traffic as your material proves to be more resourceful than others. To best respond to the user's inquiries, make sure you comprehend the intent of your target audience, whether it be navigational, transactional, commercial, or informational.

Follow Your Development Using Analytics

How can a company go better without tracking its development? Tracking your performance will be difficult if you don't know if your strategies are working or not. Analytics aid businesses in identifying the channels that are generating the most interest and interaction, the best-ranking content, and the sources of high-quality traffic.
You can always utilise tools like Google Analytics to give you information about your clients and your online visibility. In order to decide more wisely about your budget and other methods, you will be able to recognise the strong factors and those that require improvement.

Prioritize User Experience

To guarantee that your consumers have a positive experience and are satisfied with their search through simple navigation, it is essential to meet their needs.
Your cryptocurrency firm will get a lot of advantages from prioritising user experience, including increased client retention, conversation rates, and trust-building, all of which are crucial for a company's success.
By increasing sales, lowering reworking and web development costs, and improving ROI, investing in UX design pays off.

Build Your Social Media Presence

Are you trying to improve your off-site SEO? Using social media to engage with people is one of the most effective methods for doing this. Regular encounters will really enable your business to maximise trust, connection, and client loyalty in a time when most everything is done online.
Utilizing social media will allow your company the chance to reach both the domestic and global markets, improving your relatability and visibility in the eyes of your target market.
It is understandable that marketers prioritise social media because it generates leads via CTA (call to action). Additionally, you get insightful customer feedback, which is crucial for enhancing one's goods or services.
A strong social media presence also helps you make a good impression on potential investors and develop your brand affordably.

Conclusion

In order to generate sales and revenue, cryptocurrency companies must concentrate on their SEO performance across a variety of channels. Today, there are many tools that assist in improving marketing strategies and analysing campaigns.
The trick, though, is to concentrate on your USP and maintain consistency across your brand's identity. Users will be drawn to your platform or projects as a result of this.
About Author