Best Travel Places to visit in Dubai
5 min read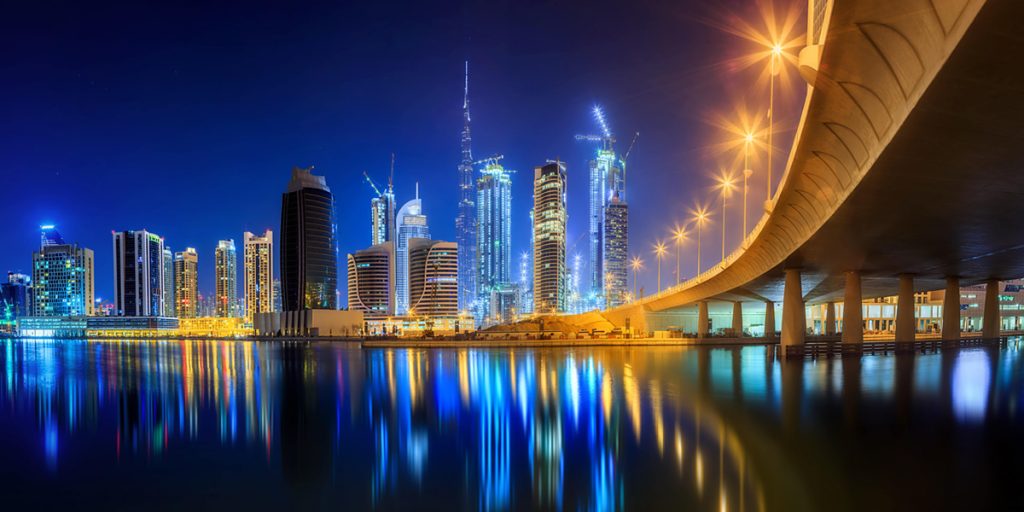 Are you tired of hearing people's travel stories about Dubai? Are you mesmerized by the tourist sites of Dubai that you see on the internet? Do you want a short getaway? Are you planning to visit Dubai for a vacation? I understand how Dubai comes to your mind whenever you think of traveling abroad for fun. Due to our monotonous routine and busy lifestyle, we all deserve a break. It is a great place to travel to if you want to take a break and spend leisure time.
Why Dubai?
Dubai is famous for its huge malls, aquariums, lavish architecture, safaris, and luxurious hotels. Following are a few places that you must visit when you are traveling to Dubai.
Burj Khalifa
World's tallest building and Dubai's most unique tourist attraction, Burj Khalifa, is a must-see. From the deck of the 124th floor of Burj Khalifa, you can get a bird's eye view of the whole city. The night-time view is even more beautiful. It is surrounded by beautiful gardens and fountains that are famous for the splendid waterworks.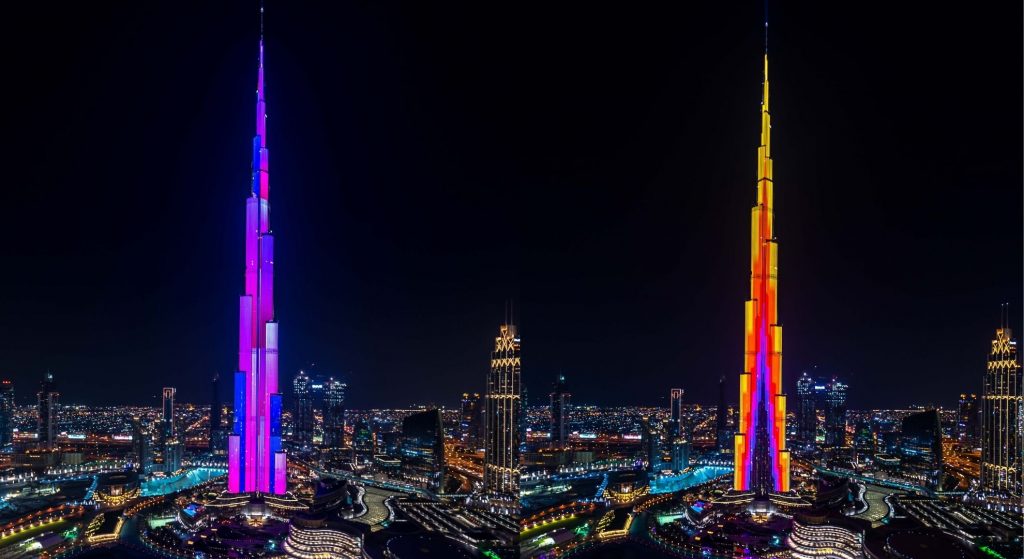 Dubai Mall
If you are traveling to Dubai, you must not miss Dubai mall. Whether you want to shop, eat or spend some quality time in activities like ice skating, games, etc., Dubai Mall is the place to go. You can get access to the world's most renowned brands, five-star restaurants, and premium quality products in the mall. Entering into mall, you can go to Dubai Aquarium and Burj Khalifa.
Dubai Museum
Al Fahidi fort, built in 1787, is now converted into the Dubai Museum. It helps you explore The history of Emirates which is very interesting. It is very solidly built with coral blocks and lime. The architecture and the masterpieces displayed in the museum create a perfect view of the sight. It is equipped with a courtyard, a right-hand room, and a left-hand room, along with many other remarkable places. The display halls say a thousand words about Emirati history.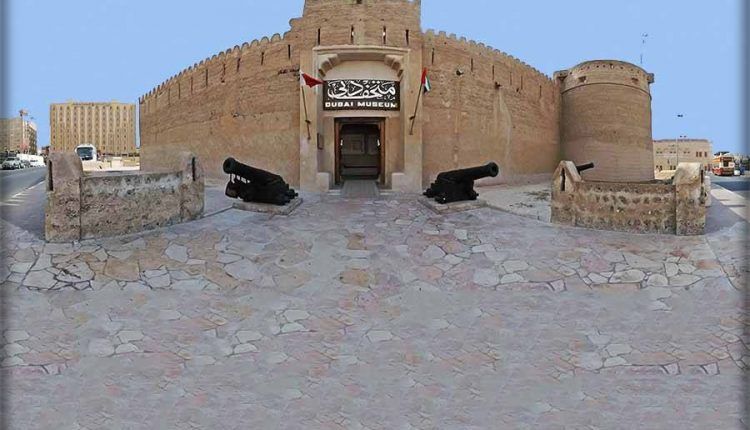 Old Dubai
Although Dubai is one of the most advanced and most visited countries in the world, it is closely related to its roots. Known as the Al Fahidi Quarter, it was resided by extravagant and rich merchants who later moved to Dubai. This place has a nicely preserved old building that symbolizes the true culture of Dubai.
Jumeirah Mosque
A great symbol of Islamic architecture, Jumeirah Mosque is one of the most famous visiting sites of Dubai. Its architecture and design are the same as that of the Al-Azhar Mosque in Cairo. With its beautiful stonework and floodlights, it tells you a lot about the Fatimid tradition. A traveller can easily get access to a tour guide so that they can have a detailed tour and get the true essence of visiting the Mosque.
Deira
On the northern bank of Dubai lies Deira. It is characterized by markets that are always full of shoppers from all over the world. The Gold Souk, the spice souk, and the fish market are the most visited places by travellers. The gold souk is the largest gold market in the world, and Dubai's gold is desired and exported to various parts of the globe. The spice souk has all the spices you can ever think of or might not even know about.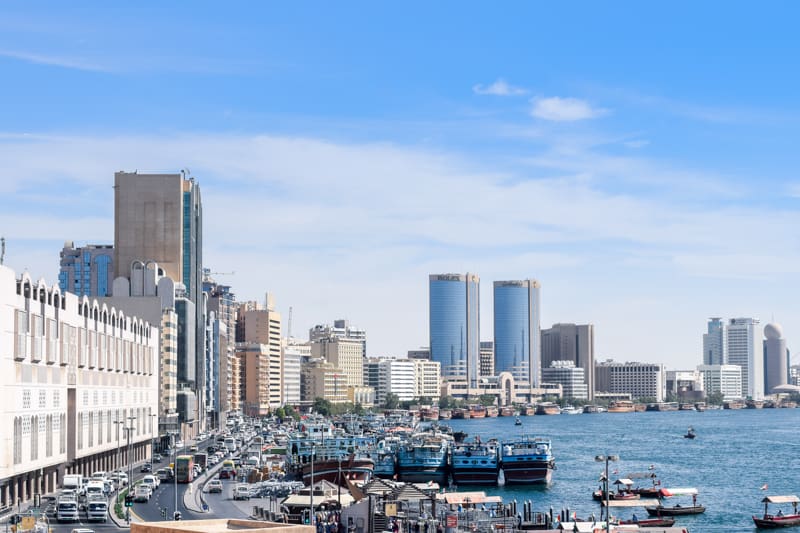 Dubai Aquarium
Another famous tourist attraction in Dubai is the Dubai aquarium. It is not fair to miss this site for a traveller. It is located on the ground floor of the Mall and is the house of 140 species of marine life. There are aquarium tunnels for you to walk through and have an amazing tourist experience. It also offers boat rides and shark diving activities for more fun.
Jumeirah Beach
Who doesn't love the beaches of Dubai? You can rate beaches as the number one attraction for travellers from around the world. The beaches are well equipped with all the luxurious facilities, extravagant hotels, and restaurants. The white sandy shore and the blue water is a treat to the eyes. You can also enjoy water sports like jet skiing, scuba diving, etcetera to make your trip a memorable one.
Don't forget to visit Majlis Gardens whenever you happen to travel to Dubai. It is characterized by plenty of shady date palm trees and depicts the great Arab irrigation.
Aquaventure Waterpark
If you love water and water sports, then it is the perfect spot for you. Aquaventure waterpark is located on the Palm Jumeirah, which is a man-made island. It is a great idea to travel to Atlantis, the palm to relax and enjoy the peace. The waterpark has the world's largest water slide named Aquaconda. There are many water coaster slides for a unique water game experience. For very young children, there are many safe yet adventurous options that you can try.
Dubai Butterfly Garden
Get mesmerized by nature and extreme beauty by visiting the butterfly garden. It is the house for more than 15,000 butterflies that just melt your heart. It is the favourite place for kids, and you can also get a lot of information about different butterfly species from the museum. You will find the butterflies flying around freely and sitting at visitors' shoulders and hands.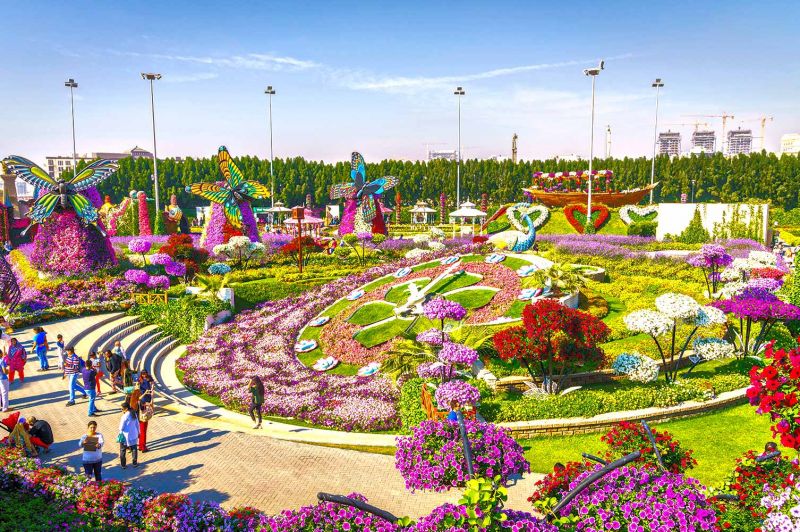 Mall of the Emirates
With the most desired and spectacular Ski Dubai facility, the Mall of Emirates is one of the most visited places . A temperature of -4 degrees Celsius is maintained inside the mall, and it is also equipped with chair lifts and other perks of a snowy area. You can also go to The entertainment centre and cinema complex with the most advanced technology. Also, the mall has all the brands you can think of.
To wrap it up!
Traveling is not easy, and therefore you should make the most out of every traveling experience. Therefore, keep this list in your mind next time you visit Dubai. You can also help a friend who is planning to go there.
About Author