How do you choose a reputable IT service provider? 
4 min read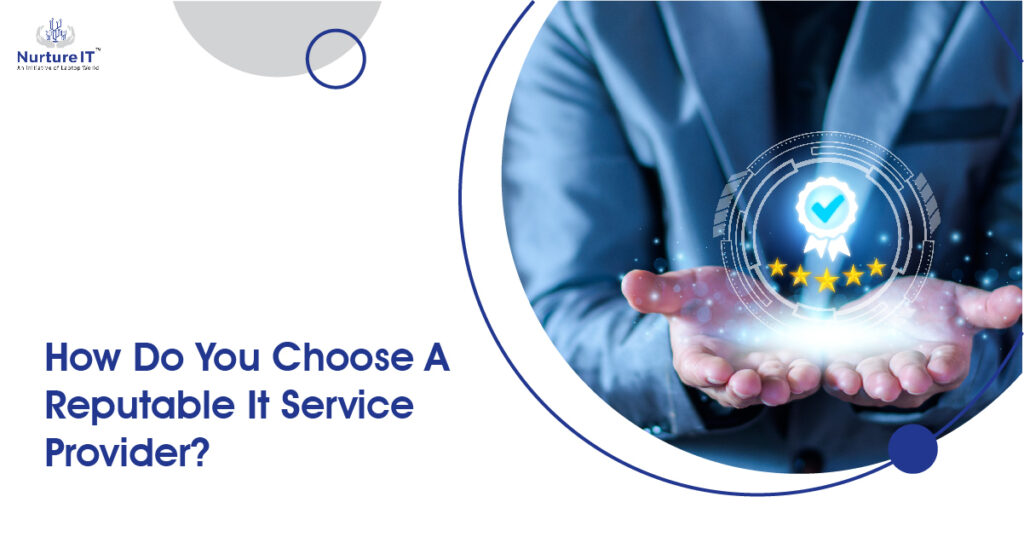 it service providers: Efficiency and productivity are critical in any business, whether a small startup or a large corporation. To get the most out of its business resources, a company should be able to systematically streamline all of its processes without breaking the bank. This will keep businesses competitive and profitable while also prioritizing customer satisfaction.
To remain competitive in an ever-changing market, businesses must understand how to deal with technology and adapt to new market trends. As a result, knowing how to get great help from IT services is critical. Businesses perform better in terms of achieving organizational goals as a result of IT solutions.
Choosing the right IT service providers can be vital to a facility's success, sustainability, and security. Therefore, this blog will tell you how you can choose a reputable it service providers. 
But first, let us understand what IT services are.
What are IT services?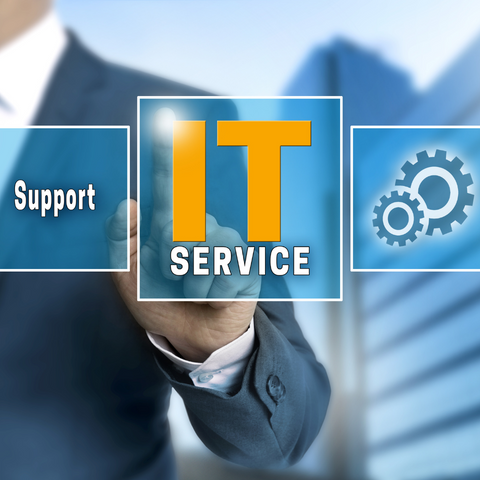 IT services involve technology support for organizations to create, manage, access, optimize, and save their information and processes. Regarding IT support, you have two options: in-house IT support or IT outsourcing.
An IT service provider makes IT services available to you. Companies who want to integrate IT support into their organizations must find a reliable it service providers before installing these services and systems.
There are countless IT service providers available, so choosing one that will be worth it,is crucial.
Things to consider before choosing an IT service provider
Every It service provider is different, so by keeping this in mind following are some essential things to remember before choosing the IT service provider.
1. Available services and Solutions
One of the best ways to understand the services and solutions that the It service provider offers is to find out what kind of services they offer. Every company has its preferences and needs concerning its industry, so it is imperative to find an IT service providers whose services suit your needs. 
Following are the most critical IT service Providers should have
Backup and disaster recovery
Cloud computing services
Managed print services
Help desk support
Data and network security
It consultation
Computer training
2. Reputation
Going by reputation is one of the simplest ways to narrow down the options for outsourcing some of your business's tasks to an IT service provider.
The track record of a reputable business partner gives you confidence. This can be confirmed through online reviews and speaking with the company's associates and current or former customers.
3. Technical expertise and capacity
Any outsourced technical services should add value to your business, meaning they should have the profound and specialized skill sets and technical capabilities you lack in-house.
As a result, when selecting an IT service provider, facility managers must obtain satisfactory answers to questions such as: What is the size of the technical fleet? What are the company's support bandwidth and capacity for routine tasks and emergencies? Is van stock available?
4. What are the payment terms and methods?
Every IT service provider will have different financial terms and conditions, so it is important to know how the payment works to avoid future financial misunderstandings. You should note down the duration of your paid services and then list which solutions are included in the charged fee and additional costs.
For example, some IT companies only provide monitoring and alerting services, and you only pay when they perform software updates. There are also pay-per-device options, which charge based on the number of devices supported. Finally, another payment term is pay-per-user, which considers the number of users who use the provided IT support.
5. Adaptability
The value of adaptability and flexibility cannot be overstated. The business world is constantly changing, and so are your company's needs. Having an IT service provider who is up to date on the latest technologies and can assist you by providing various services to meet your needs.
6. Training, Safety, Equipment
Most digital tools benefit from innovations, improvements, and updates due to the rapid digitization process in facility and building management. This means that the skill sets and equipment of those in charge must be continuously upgraded to ensure the best service and safety.
Thus, when looking for an M.S.P., facility managers must obtain satisfactory answers to questions such as Is the service provider invested in current staff training? Are they concerned about the safety and providing any necessary updates and checks? Is the technology or equipment they use cutting-edge and well-maintained?
7. Sets up Business Continuity and Disaster Recovery solutions
There should be on-site and offsite cloud backups to ensure that you consistently access your IT, even if your office is closed due to a storm or other disaster. Also, they should be able to provide continuous backups and testing to ensure your data is easily recoverable.
8. Culture of the Company
Finding out about the culture of an IT service provider is significant. Because you will often work closely with them, you must ensure it is a smooth fit with your business. You can learn about their culture differently, like reaching out to their IT service providers to set up a meeting with their team members.
9. Efficient Communication Channels
Whatever service provider you choose, they should be able to establish a communication platform that is accessible to both parties. As a client, you have every right to know what is happening with the tech system, and they should provide you with that information. It is much better to get you involved in monitoring that tech system.
How do I know if I have chosen the right IT service provider?
Spending time with the It service provider is always wise before you make any decisions. An IT service provider that knows all your unique challenges and is willing to work towards your goal is essential to a successful partnership. 




About Author