Easy way to setup IPTV on iOS via Cloud Stream IPTV
5 min read
The Cloud Stream Setup IPTV player is an easy-to-use application for iOS. The application was introduced by Giovanny Aranda for the streaming of IPTV. The program is widely accessible in many different languages such as French, English, Italian, and Spanish, etc. Setup IPTV is very easy
Now you have the chance to Setup IPTV and watch IPTV from any internet source. It can easily run on the iPhone or iPad. Also gives you the feature to add a favorite list for your desired channels of entertainment. Setup IPTV on iOS via Cloud Stream IPTV is very work.
How to Setup IPTV channels to Cloud Stream IPTV Player
Step 1: To Setup IPTV process. You need to first hand download the application from the app store. The URL for easy access is https://itunes.apple.com/us/app/cloud-stream-iptv-player/id1138002135#?platform=ipad.
You will now see the option to download the application. Install it on your device to Setup IPTV.
Step 2: After you have successfully downloaded the IPTV application. Open the app. Where you will see 3 lines, just select the addition sign.
Step 3:  You will now have another option on the screen, which reads as LOADhttps://sitessurf.com/ M3U File. Where you have to add the address link received by your Setup IPTV distributor.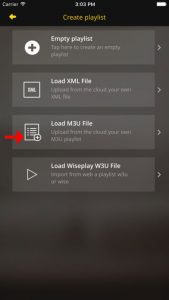 Step 4: After you successfully load the M3U playlist, a new list of options will pop up. You can enter any name you like as the display name for the playlist. Other than that choose your country from the list. Choosing the correct country will help in EPG Setup IPTV .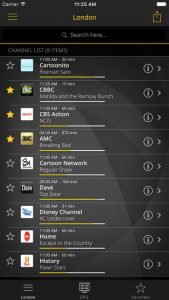 Step 5: For further information on the EPG. You can reach out to the channels from the EPG tab.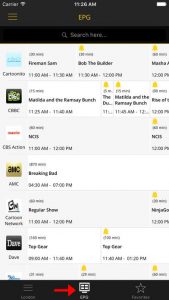 Salient Features of setup IPTV on iOS via Cloud Stream IPTV.
Play channels on IPTV
Internet and OTT platforms streaming
You can watch multicast streams through the use of a UDP proxy (The proxy must support your local network).
Has the support for M3U and XML. You can add different playlists from the system device. Which can be copied from the internet.
You can have a preview of the channel and logo to choose a better one.
Supports extensions of W3U and WISE with JSON format lists.
A bunch of video servers are also in support

Additional features:
Has the ability to share lists between all your devices running iOS. With the help of Airdrop, mail, messages, or any other application you like.
Share lists between devices using Airdrop, mail, messages or any other application installed on the device.
Ability to favorite your desired channels
Different themes of dark and night for your preference.
Parental and content lock for your safety.
Switching multi-channels and adding subtitles
Set reminders for all your favorite programs. So you never miss any updates.
Best way to install IPTVX on Apple TV:
IPTV X is the leading software when it comes to needs for media streaming. It has the option to view the latest multi-media and satisfy all your entertainment needs. Whereas, iOS and Apple TV have seen an increase in their new users. People want to enjoy media consumption on their Apple devices. Thus, IPTV has introduced services for Apple-related devices as well. Install IPTVX on Apple TV is very Easy.
Install IPTVX on iOS/Apple TV
The process to add IPTVX on apple devices is quite simple and easy to use. All you have to follow is the given instructions. And you will be good to go to Setup IPTV.
Step 1: First of all you have to make a new playlist for your channels to install IPTVX on Apple. Then only on New playlist. Where you can make a list of all your IPTV channels.
Step 2: The next thing is to choose the correct domain for you. Which is Xtream API. You also have to choose other things like username & password. Enter any nickname for the username like NonStop.
Step 3: You have to fill the domain and other settings now to log in. You will get the Server URL from the email you sent. Copy and paste it here for maximum efficiency. Enter the username and password which you selected.
Step 4: The next bracket is for EPG's URL. Do not worry about that space. You need to leave it empty. Also, select the EPG shift = 0. The value will be selected as hours.
Step 5: You have to reload the frequency daily for optimal efficiency.
Step 6: Now that everything is set and ready to work. You can click on Save. You are all set to enjoy your latest TV channels on apple devices.
If you have any further discussions or feedbacks to Setup IPTV give us. Feel free to leave them in the comment section below. And we will be more than happy to get back to you. Thanks in advance.
FAQ's About Setup IPTV :
What is the Internet Protocol TV (IP TV)?
Internet Protocol TV (IP TV) allows you to watch Live TV Channels, Movies and TV Shows directly to almost any Smart device you might have including Laptops, PCs, IPTV Boxes, Android Devices, Apple Devices and Many Smart TVs using only your Internet Connection without needing to pay any money to cable companies.
How to get IPTV?
There are so many IPTV providers and resellers who offer and sell IPTV Subscriptions, however, it's crucial to find a trusted and reliable provider who offer the channels list you want, some providers for example offer IPTV for UK channels only others Setup IPTV for USA, and Arabic IPTV, on the other hand, there are some providers who offer IPTV subscription with worldwide TV Channels, Movies and TV Shows.
What are the requirements for getting Setup IPTV to work?
Basically, there are three requirements
1- Find a provider and buy IPTV
2- Get a device that supports IP TV service
3- you need an Setup IPTV App that works on your device, it's worth to mention that the app is just a player which works as mediator between the device and the subscription link.
What are the average prices for IPTV subscriptions?
Prices vary from one provider to another, in addition, it depends on your subscription period. On average, paid IPTV prices start from 50 to 120 USD per year based on the provider. Very few providers offer Monthly IPTV Subscription, the prices for that start from 9 to 20 USD.
Are There Free IPTV services?
Yes, there are Free IPTV services out there, however, these services come with annoying advertisements, buffer and freeze. Moreover, your information is shared with third parties and not secure.
Does IPTV work in any country?
Well, IPTV works in any country as long as your Internet Service Provider (ISP) allows the IPTV Service IP.
Some Internet Service Providers don't allow the connection, therefore, it will not work.
Is it safe to use VPN with Setup IPTV ?
Yes, it's safe to use VPN with IPTV, in fact, it's highly recommended to do so.
as mentioned above, some Internet service providers don't allow the IPTV connection to Setup IPTV, through using VPN you will overcome this issue.
About Author