A Comprehensive Guide to the Metaverse for 2022
4 min read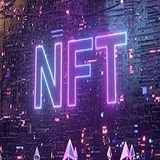 Neal Stephenson's imagination gave birth to the concept of the metaverse. He described it in his cyberpunk novel 'Snow Crash,' published in 1992. He claims that the shared digital space, which people will be able to access via virtual reality goggles and a shared fibre optics network, will revolutionise the world.
His description included virtual representations of everyday, mundane spaces ranging from parks and buildings to fantastic and wildly imaginative settings. The laws of Top Metaverse Development Companies physics do not apply in these areas. Instead, one's imagination rules and limits this world.
With Zuckerberg's recent announcement describing this new technology as the "next chapter of the internet," public interest in the new concept has skyrocketed. But some people wonder if the metaverse will work. What it will undoubtedly do is create new possibilities, giving people the freedom and opportunity to do whatever they want.
The metaverse is intended to put the entire physical world at the user's fingertips while also giving their minds the ability to thrive in the new digital space. One can inhabit spaces and interact with other users in the new world by using online avatars that allow them to move, speak, and act freely.
If you're wondering whether the metaverse will use cryptocurrency, NFTs are a subset of the crypto sector. As a result, the new virtual world may be linked to blockchain and crypto technologies. NFTs are collectibles and in-game currency. For users who engage in play-to-earn models and exchange virtual property or goods for tokens, these digital assets have already formed a virtual economy.
Will Cryptocurrency Be Used in the Metaverse?
Nonfungible tokens (NFTs) and cryptocurrency are ultimately the keys to accessing the metaverse's virtual reality (VR). You can easily access digital assets such as virtual businesses and homes, as well as digital clothing for your avatar, by using NFTs. You can also acquire digital art and other virtual items using NFTs.
Your NFTs are secured by the metaverse blockchain which protects the user's digital property from hacking or duplication. Even though the metaverse blockchain technology seems well-established, the underlying metaverse is still evolving. This means that the digital space is yet to take its eventual form for now.
There is currently a lot of speculation about what this digital world will look like. However, there is still a lot of uncertainty surrounding the value of NFTs. Nonetheless, the majority of NFTs have already demonstrated their potential for growth. As a result, an increasing number of people appear to be viewing and considering NFTs as investment opportunities.
Many possibilities can be unlocked by the metaverse. The true promise, however, is determined by the user's imagination. Profiting from digital assets is possible through the monetization of digital crafts. Games, fundraisers, and collectibles are examples of digital assets that can be created and tokenized as in-game assets or converted into play-to-earn games.
What Exactly Are Metaverse Coins?
Working, living, and playing in a different reality requires funding. Cryptocurrency is currently the best way to fund the virtual world. Several cryptos have emerged for users to use while exploring these alternative worlds, just as many metaverses are being developed.
Understanding the differences, options, pros, and cons of each coin can help users make excellent investment decisions based on their specific needs.
Decentraland (MANA) (MANA)
Decentraland is a virtual reality platform that allows users to purchase, manage, and sell their virtual property, LAND. Users can create their own world and explore the metaverse version from the comfort of their computer, phone, or any available virtual reality (VR) headset.
MANA is the native cryptocurrency used in Decentraland to allow users to pay for goods and services, access interactive apps, and invest in more property. The well-known metaverse cryptocurrency is widely available, which makes it appealing to most new users.
The Decentraland metaverse provides many interactive opportunities for users, such as festivals, concerts, and other events. These lively entertainment venues compete with those found in the real world. Decentraland is still expanding and has a development team that provides numerous options and investment opportunities.
MANA experienced a 400% increase, peaking at $4.16 after Facebook announced that it would change its name to Meta. Changes in branding have been seen to breathe new life and interest into virtual property tokens.
The Playground (SAND)
The Sandbox is a virtual world where users can buy, sell, and manage virtual land and other assets using metaverse coins known as SAND. Users can create and transform anything they can imagine, and then monetize their virtual experience using the power of SAND crypto.
The Sandbox, which is backed by SoftBank, has grown into a powerful tech investment firm. When you are in this world, you can stake, buy, and sell your virtual plots and assets. This platform, as a play-to-earn metaverse, allows you to choose how you want to use it. You can make your own game, play other available games, own a piece of virtual land, and collect, create, and control a specific property.
About Author