Healthcare Web Development Requires Expert Knowledge and Experience
4 min read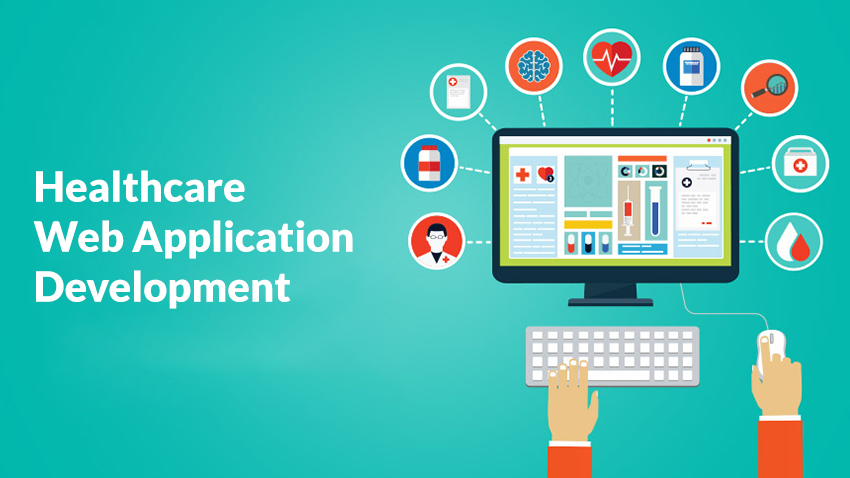 Healthcare web development is an important part of the medical industry and requires expert knowledge and experience to deliver a quality product. It is also important to choose the development partner carefully, as it will determine the cost and the timeframe of the product development. You need to choose a development partner with experience in healthcare web development and a strong portfolio of client testimonials. You should also consider the background of the development company and the technical requirements for the product. Once you have identified the company with the necessary expertise, you can then compare price range and timeframes of the product development.
User experience
User experience is a crucial element when developing healthcare web solutions. In order to design the best user experience, healthcare organizations should first understand the needs of patients. This can be done by mapping the patient journey. This helps develop an informed UX strategy and website design. It also aligns internal stakeholders with the patient perspective.
In addition to addressing the needs of patients, healthcare web development should also take into account the needs of healthcare workers. This includes making the information easily accessible and useful. For example, healthcare web development solutions should enable patients to make appointments online, receive reliable ride updates, and other useful information. When UX design is prioritized, healthcare solutions can be game changers for users.
HIPAA compliance
Health information technology (HIT) developers need to be aware of HIPAA regulations and the needs of the healthcare industry. They need to build apps that are HIPAA compliant and secure the information of patients. PHI, or Protected Health Information, is all data about a person's health, including past, present and future data. These data include everything from spoken or written information to physical and electronic records. The HIPAA regulations require that healthcare organizations transmit and store this information. They also need to ensure that no one else can access the information or use it without permission.
HIPAA regulations require that any information stored on a website be encrypted. This also means that any backup data needs to be encrypted, as well. HIPAA guidelines also require that any website that handles patient information adhere to strict security standards.
Integrating social media with a medical website
Social media provides a unique opportunity for medical practices to increase their patient base and build a sense of trust. Many social media platforms allow patients to create peer-to-peer communities to share information. Patients can also discuss treatment options and lifestyle changes with others who have similar conditions. Social media also allows medical practices to interact with their patients on a personal level.
The use of social media in medical education is gaining popularity. As the medical field strives to remain relevant and keep pace with the rapidly changing environment, social media is becoming a common feature in many medical schools and residency programs. It has been used to promote professional communication, improve student technology use, and facilitate mentoring and networking among medical students.
Choosing a payment service
Choosing a PSP is a difficult process. You have to compare data, fees, and other features to make the right decision. You should base your choice on price, features, and the business model. Consider security, support, and simplicity as well as cost. There are several PSPs on the market today.
UX/UI design of a healthcare website
A healthcare website should be user-friendly and intuitive, with a natural flow of information. The user experience should be the first priority, not your own ego. It should also answer patients' most pressing questions without overwhelming them with information. By following the latest trends in UX/UI design, you can ensure your patients get the information they need, without having to spend a lot of time looking for it.
When creating a healthcare website, it is important to think about different user groups. In many cases, companies design a website for only one user group, and this can be problematic. For example, a healthcare website for a doctor may be designed with a user group that is different than those whose only purpose is to make a referral. This can be extremely inconvenient for both parties and impede their work. This is why UX designers must take a more inclusive approach to design and ensure that users of all backgrounds can find the information they need.
Cost of healthcare web development
The cost of healthcare web development depends on a number of factors, including the complexity of the website and the type of team that will develop it. The cost of healthcare web development services can range from $5,000 to $100,000, and the number of hours required to complete an EHR can run into the thousands. It is also important to keep in mind that some countries have cheaper healthcare web development services than others.
The technology stack includes programming languages, frameworks, and medical software. Choosing the correct stack will make a big impact on the time, cost, and quality of the finished product. The technological stack is a critical factor in any project because a bad choice could lead to problems down the road. Choosing the right technological stack is important because a website designed for healthcare needs to meet strict requirements of HIPAA.
About Author