How to build a successful social media marketing strategy
5 min read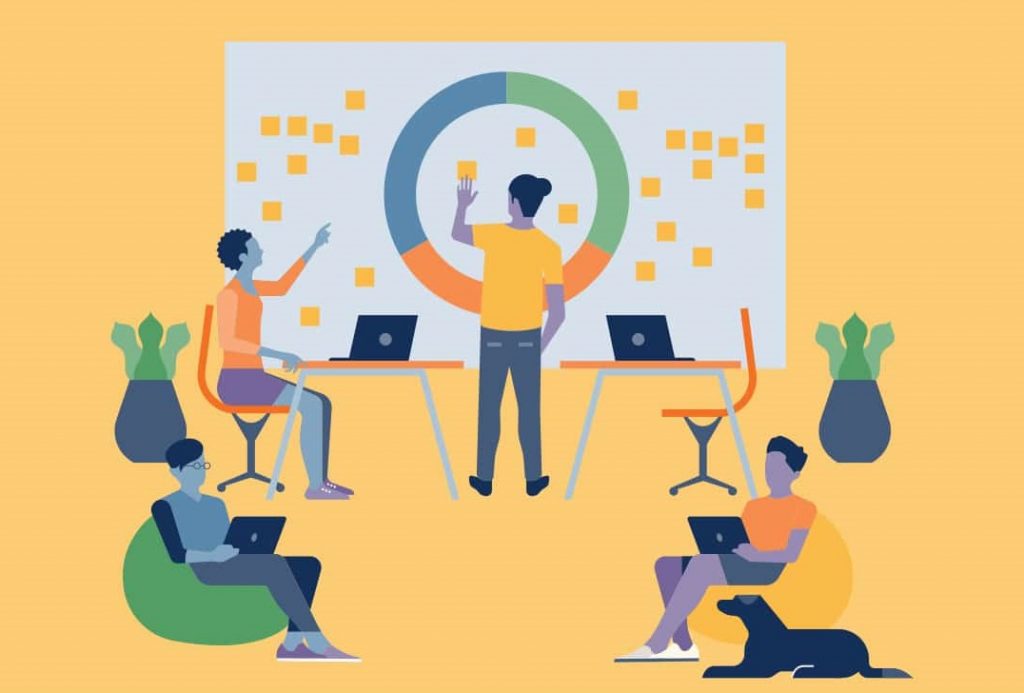 There are over four billion social media users from all over the world. That means nearly one third of the world's population uses at least one social media platform daily. Whether you want to spread brand awareness, or you want to generate quality leads for your business, social media is the one-stop platform for you.
But, success on social media networks is not guaranteed.
You should steer clear of loopholes or common pitfalls to ensure the success of your social media campaigns. I have rounded up the most common mistakes social media marketers make. Keep these in mind to make sure your campaigns are better and 100% successful.
1. Targeting the wrong audience
Say you want to share a write-up named 'Myassignmenthelp review,' which contains feedback about an academic company. Thus, your target audience should be students of all education levels. What if you end up sharing the content with people who are interested in fashion or automobiles? You will get no relevant leads.
Several marketers often start planning their campaigns without identifying their target audience. Whether you are planning a new trend or promoting your products, knowing your target audience is an absolute necessity.
What should you do?
Ask yourself these two questions to identify your target audience:
Who will be interested in using my products or services?
Which geographical locations am I targeting?
Once you know your target audience, take note of the following.
The social media platforms usually preferred by your target audience
The process through which your audience makes purchasing decisions
The pain points of your target customers
These data will make it easier for you to choose a channel, a call to action strategy and content strategy. Develop your social media campaign accordingly. Then use a social media analytics tool to monitor the performance of your campaign.
2. Inappropriate content
I have often seen businesses creating a long 3000-word article and sharing it with individuals who aren't even willing to look at it, let alone reading. It is crucial to create content that will cater to your target audience's needs and demands.
You need to create quality and shareable content daily on different social media platforms. Make sure the contents act as a bridge between you and the audience that you want to target. Your content should be able to win over the trust of your potential customers.
What should you do?
Keep the following things in mind before creating content on social media.
It should be easy to read and visually appealing
The content should be relevant
Make sure it is interesting enough to be shared across different platforms
Your content should offer a unique perspective and a memorable brand voice
It should be based on what you want your target audience to know about your business.
Survey your competitor's contents and find out what your target audience has already seen.
Simply put, you need to create memorable content no matter what. From articles to videos and infographics, use all sorts of content to draw the attention of your potential customers.
You can also use social media content tools to generate quality content for your campaign. Some of the most useful tools include Buzzsumo, FluidReview, Myassignmenthelp etc. Do not just go on promoting your services in all the contents. You should share informative content as well as related to your niche.
3. Using the wrong platform
According to PEW Research, different demographics use different platforms. Even same people use different platforms for different purposes. You must use the right social media platform according to your campaign goals and nature of business.
Say you want to connect with senior business executives. In that case, LinkedIn is a good idea. However, if you want to connect with the millennials, then Instagram might be a perfect platform. Similarly, if your business is related to fashion, Pinterest or Instagram can serve your campaign goals.
What should you do?
Consider the nature of your business first. Facebook and Instagram are right for B2C companies. LinkedIn is quite right for B2B companies.
Take your time to understand the social media platform usually used by your target audience.
Do a bit of research on the demographics of your clients. You can narrow down your platform once you know their age, gender and location.
Research your competitors and see what content they are posting and the platforms they are using.
Understand your goals to choose the right platform for your social media campaigns. For example, you can use Twitter if you want to enhance your online reputation.
It's okay if you are still confused about which platform to use for your social media campaigns. Understand your audience, pick a catchy title and start participating in discussions relevant to your nature of business.
Instead of using several platforms for your social media campaign, it is better that you choose one or two platforms that are mostly used by your potential clients. You can start with email marketing since that usually works for any demographic or industry.
4. Wrong timing
Timing is a great factor when it comes to managing social media campaigns. After all, you can't talk about your Halloween offers during Christmas since that would mislead your customers. You need to share the right content at the right time on the right platform.
Say you want to share valuable content with the corporate sector through social media. Sharing it at 5 pm may not be a good idea since that is when most of the businessmen return from work. Your content may just be buried under tons of other posts on their newsfeed. It would be better if you could share the content at around 1 pm since that is when people check their social media pages after having lunch.
What should you do?
You can think logically about when your target audience is most likely to be online and interacting with social media posts. This becomes easier if you already know who your target audience is and their location.
Try scheduling your social media posts at specific times of the day or night. Then check the analytics to see when your posts got the maximum interactions with your target audience.
Log into your social media platform and see when your clients are most active. Try scheduling your posts during that time to drive more connections.
Use some of the best social media scheduling tools to deliver your posts at the right time. Some of the tools are CoSchedule, Feedly, Tweetdeck, Sked Social, etc.
Remember, your customers' ideal sharing time will not be the same as yours. You need to analyze their activities on your posts on a daily basis. Take a note of the time when you receive instant responses from your target clients. Strategize your campaign accordingly.
Do not forget to consider the location of your target audience while picking the right time for social media postings. Say you run a local business in Malaysia. So you need to focus on the times when Malaysians are awake and they go to work or head back home from work.
Wrapping Up,
These are the four most common mistakes that lead to social media campaign failures. Understanding your audience is the key. Once you get that, everything will fall into place easily. Make sure you avoid the errors discussed above to run a successful social media campaign. Good Luck.
go to homepage
About Author