How to Take Care of Your Mental Health in the Face of Trying News
5 min read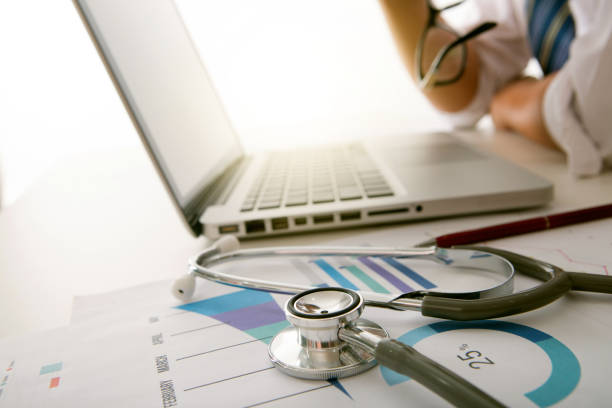 The news can be upsetting. In an age of information at our fingertips flooding our social media around the clock, we are constantly faced with disturbing headlines, photos, and videos that can leave us in shock, fear, and amazement. Managing these emotions is all the more health difficult in the context of exhaustion and coping fatigue due to the global COVID-19 pandemic.
Here are some ideas to apply now that could improve your mental transformation health when the news is particularly distressing.
Do something simple and achievable
One of the reasons negative news is so disturbing is that often the situation is beyond our control. The human brain seeks predictability, and the feeling of uncertainty makes us anxious. Taking time to do what we love and being creative can be very helpful distractions. Simple tasks that you can control, such as cooking a meal, reading a chapter of your favorite book, or making a project yourself around the house, can help you feel fulfilled and temporarily take your mind off the situation.
Monitor your media consumption
As we have learned during the pandemic, it is important to be aware of the type and amount of information consumed. While some people prefer to avoid reading troubling media information, others find solace in reading whatever comes their way. Finding the right balance between staying informed and feeling overwhelmed is important, and this one is different for everyone. When you quickly watch the news, media coverage and shocking images can easily bombard your view. It is important to be aware of this reality and the effect it may have on you and your family.
Taking a break from social media and relying on credible news sources can help. Another way to be on the lookout for your media consumption is to allocate time to watch the news. Rather than constantly looking at them during the day, decide in advance when to consult them and avoid looking at them before going to bed.
You need to know when your media consumption is causing you too much stress. If you find yourself becoming more irritable with friends and family, or spending more time than you want on your phone, this could be an opportunity to cut back on your media consumption. Recognizing when we are neglecting our family, our work, and ourselves is crucial. Turning off the news feed or choosing to consume positive and distracting media content can lessen feelings of overwhelm.
Practice mindfulness
Mindfulness techniques can bring you back to the present moment and reduce stress. For some people, mindfulness can take the form of a meditation app or a gratitude journal. Practicing gratitude can help improve our sleep 1, build our resilience 2 and improve our overall state of well-being 3. For others, focusing on your breathing can help you pull yourself together.
Some 4 studies have demonstrated the benefits of the outdoors for mental health. Even a 10-minute walk can be an effective way to decompress.
Be kind to yourself
Self-compassion is important. You may have less energy to take on big projects, whether at work or home. Be kind to yourself if you feel distracted or unmotivated: instead, try to treat yourself as you would treat a friend in the same situation. Showing loving kindness to yourself daily will also build your long-term resilience.
Communicate with others
For managing our psychological well-being, we can talk to loved ones about how we are feeling. Connecting with a friend or loved one may help you to be less anxious. Of course, you can also be the person who supports others, for example, children.
Talking to children and teenagers about worrying news
To be there for your children, and taking care of yourself is essential. As a parent or carer, being able to provide a reassuring presence for younger ones will be easier if you have taken care of yourself as well. But how do you go about talking about disturbing news to children, in practice? Depending on the age of the children, the conversation could be very different. Little ones in particular might need reassurance that they are safe. In families with children of different ages, it may be best to talk to each child individually.
That way, you won't get stuck if a child asks a question that is not answered by a younger child's age or level of understanding. Children can be curious, but as a parent or caregiver, try to answer their questions clearly, without giving more details than necessary. It's fine to admit to the kids that you do not have all the answers and will let them know as you know more. Before ending the conversation, ask them what they understood from what you just said. This will ensure that they have interpreted your explanation as you wish.
Older children and teens will likely get their information from social media. Invite them to show you what they're looking at and how they feel about this information. Model critical thinking and explain how and where to find reliable information. It might be helpful to revisit other political crises that have been resolved to reassure teens and give them hope. Regardless of age, promote regular routines in a reassuring and predictable environment.
Caring for children and young people can be difficult when trying to manage your own emotions. This is why it is so important to take care of yourself: to be able to offer your support to the young people around you. Without having all their questions answered, just being there for them might be what matters more.
Remember to take care of your physical health
There are many things we can do to protect our psychological healthcare, but our physical health also plays an important role.
Sometimes, to reduce stress and anxiety, basic care can make a big difference. These treatments include:
Sleep enough (from 7 to 9 hours 5 per night, ideally)
Eat nutritious foods
Stay hydrated
Manage alcohol consumption
Exercise daily
When it comes to exercise, even a little physical activity can be beneficial 6 and help you feel better. Stretching at lunchtime, choosing the stairs, and going for a walk are all simple ways to add physical activity to your day.
Many factors influence the maintenance of good mental health. In addition to being mindful of your media consumption, you can also eat well, get enough sleep, and incorporate physical activities into your day to establish a good foundation to boost your sense of well-being when unpredictable and disturbing events occur.
About Author