How to Find Ideas for Infographics: Easy Tips to Jumpstart Your Creativity
5 min read
Ideas for inforaphics? Is that hard to find? Like many business owners, you know that infographics are a great way to get your information out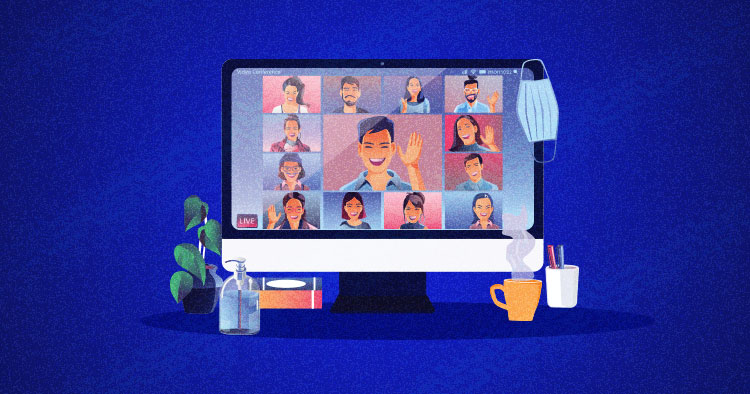 Ideas for infographics? Is that hard to find? Like many business owners, you know that infographics are a great way to get your information out there. They're eye-catching, easy to understand, and can help improve your website's SEO. They're great for learning new subjects, too – you can easily find infographics on any topic imaginable.
According to research, infographics are liked and shared on social media three times more than any other type of content. They're an essential part of any content marketing plan.
But coming up with ideas for infographics can be challenging – especially if you don't know where to start. In this article, we'll give you some tips on how to jumpstart your creativity when finding infographic ideas.
Know your Audience
One of the best ways to come up with ideas for infographics is to get to know your audience. What are they interested in? What questions do they have about your industry or topic? Once you understand what your audience wants to learn, it'll be much easier to come up with ideas that will resonate with them.
Do some research
Another great way to come up with infographic ideas is to do some research. Look for interesting statistics or facts about your topic, and see if there are any trends you can spot. Once you have a few data points in mind, it'll be easy to start brainstorming ways to present them visually.
Brainstorm Away
Start by brainstorming a list of topics that interest you. This could be anything from current events to your industry's latest trends. Once you have a list of potential topics, do some research and see what data is available on each one. If you're having trouble finding good data, consider reaching out to experts in your field for help. If you know what your audience likes, then use that as a starting point for brainstorming ideas.
Use Social Media
If you're running out of ideas for infographics, look no further than social media. There are many places where people post their data visualizations online, like Twitter, Pinterest, and Tumblr. So if you're stuck, take a look at some of your favorite social media accounts and see what types of infographics they've shared.
Some platforms are abundant in infographic ideas. Reddit and Quora both have sections dedicated to questions about specific topics. This can be extremely helpful when trying to find out what people are saying on the internet about your topic of choice. Plus, it's always fun reading through other people's responses!
Look for Patterns
Once you have a few topic ideas, start looking for patterns in the data. For example, are there specific topics that come up repeatedly? Or is there a trend that's worth exploring in more depth? You can look for patterns by looking at recent news or historical data. If so, this could be the basis for your infographic.
A tool we suggest would be Google Trends. Google Trends is another excellent resource for finding data to back up your infographic ideas. It lets you see how often particular keywords and phrases have been searched for over time. This can be really helpful when trying to gauge interest in a particular topic.
Think Outside the Box
Don't be afraid to get creative when it comes to finding infographic ideas. For example, you could create an infographic comparing and contrasting two products or services or showcasing how your company has evolved over time. The possibilities are endless!
Use Templates as a Starting Point
Try using a template if you're having trouble coming up with infographic ideas. A lot of sites offer free templates that you can customize to fit your needs. These templates will give you an idea of what works and doesn't work for infographics so that next time around, it'll be more accessible than ever before!
Canva is an excellent online design tool that lets you create professional-looking graphics for free. It's an excellent resource for creating custom infographics, and it even has templates that you can use to get started.
Look for References
If you're still having trouble coming up with infographic ideas, try looking for references. For example, if you're interested in how different colors affect moods and emotions, then look at some color psychology articles or books on the subject. The same goes for other topics – there's bound to be something related out there somewhere.
Look in Unexpected Places
Sometimes the best ideas come from things that you wouldn't expect. For example, if you're trying to create an infographic about your company's history, why not look through old pictures or documents from when it was first founded? There's bound to be something interesting in there somewhere that could inspire an infographic idea.
Use Proven Data and Facts
Google Scholar is a great place to start if you're looking for data to back up your infographic ideas. Not only does it have a massive database of scholarly articles, but you can also filter your results by date and type of document. This makes it easy to find the most recent and relevant information on your topic.
Look at the data that's already available. There are probably tons of great data sources out there, waiting to be turned into an infographic. Start by looking at your own company's data, or search
Use Keyword Research Tools
There are a number of tools out there that can help you find keywords related to specific topics. These include Keyword Tool, Long Tail Pro, and Moz's keyword explorer tool. You may also want to try using Google's "People Also Ask" feature on the right-hand side of their search results page when searching for specific terms or phrases.
Final Thoughts on Finding Infographic Ideas
There you have it – 11 easy tips for finding infographic ideas. By following these tips, you'll be able to jumpstart your creativity and come up with some great ideas in no time! Infographic creation may be challenging, but it isn't impossible. And if you still need help, don't hesitate to reach out to professionals who can assist you. Good luck!
About Author