Investing In Portfolio Management Services Has Several Benefits
5 min read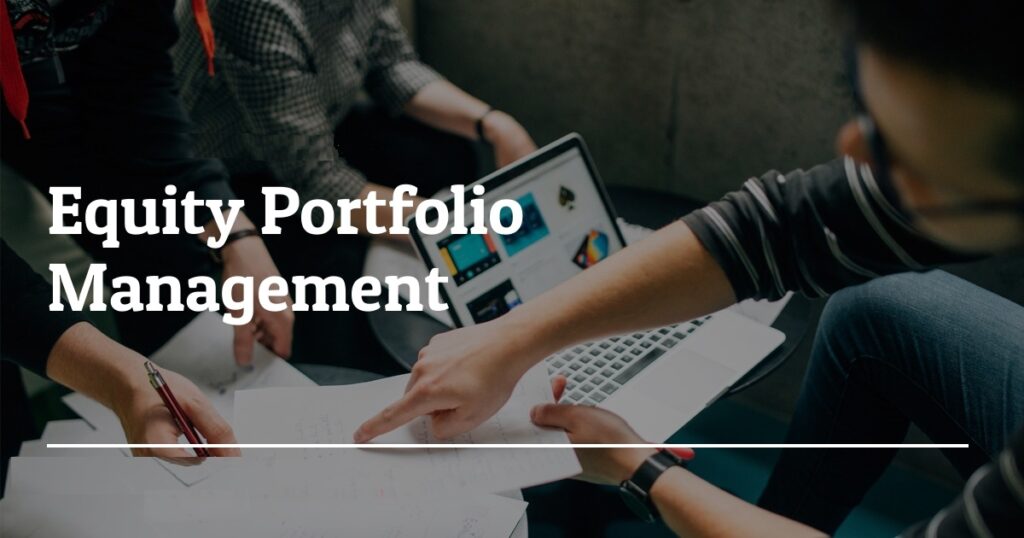 Investors frequently experience losses rather than higher-than-ideal returns when they over-diversify their portfolios with a wider range of products. In other words, investing without having a solid understanding of the markets, the state of the economy, or a clear strategy and purpose can result in lesser returns than anticipated. Professional financial advice is always beneficial in this kind of situation.
Professionals with expertise in Equity Portfolio Management provide a suitable mix of investment options based on an investor's financial objectives and risk tolerance.
If you're looking for a way to invest and are unsure how to contact specialists, consider using an investment platform. This online portal assists investors in obtaining specialized professional financial services by collaborating with SEBI-registered fund managers. However, each investor must assess the key advantages that make a financial product a good investment before making a purchase. The same holds with purchasing PMS.
What Advantages Do Portfolio Management Services Offer?
Better Portfolio
While a sizeable sum is unquestionably advantageous for investments, a portfolio's quality can be jeopardized by unskilled or insufficient market expertise. A quick peeks at one of the leading stock indices, like Nifty, reveals that because individual investors prioritize price above value, they own fewer low-quality stocks and have a smaller holdings share. To build a top-notch portfolio, it is necessary to have the know-how support, i.e. PMS.
Maximum Profits
By spending money on portfolio management services, you may speak with registered SEBI experts. These experts keep a close check on an investor's holdings, do in-depth market research, keep track of your profile, and only make investments when the conditions are suitable. The only way to guarantee a lucrative conclusion is to make an informed decision, therefore investing in PMS with the help of professional portfolio managers surely ensures great returns.
Independent Portfolio
Contrary to mutual funds, PMS investments are not controlled or impacted by the actions of thousands or even millions of investors. Here, decisions are made at the investor's discretion, including when to buy and sell (depending on the type of PMS chosen).
Financial Risk Management Plan Protects
With PMS investments, a solid financial risk management approach is implemented to reduce risk and increase profits during bad market situations. This kind of approach keeps an eye on important factors like diversification, interest rates, market and inflation rates.
Portfolio of Investments Made to Order
Investors can create a customized portfolio by investing in PMS. With the help of this investment vehicle, people can choose or debate with the fund manager. Which assets or equities to buy or sell, ensuring the desired portfolio.
Increasing your financial literacy
You gain knowledge of how financial markets operate by actively managing your investment portfolio. Even if your portfolio is managed by a third party, simply working with a professional can increase your understanding of the various investments and how they interact.
Clearly stated Fee Structure
Investors in PMS investments receive a detailed breakdown of all fees and expenditures related to a portfolio. As well as a clear fee structure (a fee structure that has been legally agreed upon). The ticket size and a performance-base fee structure can both be utilize to alter the expenditure ratio.
Management of Transparent Data
From the comfort of their own homes, investors may monitor and manage every part of their trade and portfolio. This investment therefore offers the maximum degree of portfolio transparency. Now that they are aware of all the advantages that these services provide, investors need to understand. Who to invest in and how to invest in portfolio management services (PMS).
Make wise investment decisions
People frequently build up their wealth or make investments on an impromptu or haphazard basis. A portfolio allows you to see all of your assets in one place. And helps you identify any gaps between your investment strategy and your financial goals. You can make better selections regarding the types of investments you should make with the help of portfolio management. For instance, you can be overexpose to stocks, which raises your risk.
Track efficiency
You may simply compare investments by tracking their performance when you combine all of your investments into one portfolio. You can sell an investment if it is not performing as expected. And reinvest the proceeds in one that is performing better. Additionally, portfolio management aids in readjusting finances following life objectives. You may, for instance, invest in stocks to achieve your long-term aim of funding your child's education and benefit from their higher rate of return. You can switch to safer debt mutual funds as you get closer to your objective to prevent losses.
As time passes, review your investments
By actively managing your portfolio, you can make sure that it adheres to your objectives. Let's say, for instance, that you begin with 60% equity and 40% debt in your portfolio. In a few years, equity does quite well. It's feasible that in this situation, your portfolio's equity will make up 70% of it. In which case you would need to rebalance it to return to the original 60-40 split.
Who May Invest In Services for Portfolio Management?
Portfolio Management Services are make to accommodate different types of investors, such as:
High-net-worth people
Non-individuals
How Can I Invest In Services for Portfolio Management?
Investors must have a minimum capital of Rs. 50 lakhs to choose PMS investment (as per the new SEBI regulations). Investors can use this sum to make the following two types of investments:
Mode 1: Through a check, investors can deposit money into a PMS account.
Mode 2: A stockholder can easily transfer their current holdings to their PMS account. Please take note that the transfer must be greater than the minimum investment criterion.
To do this, investors must first choose a portfolio manager. To achieve this, they might take into account platforms. That offer a variety of SEBI-registered PMS providers in addition to bonds and virtual gold.
To sum up

An efficient way to create a customized portfolio that contributes to achieving excellent returns is through PMS investment. Investors can trust their money or stocks by private equity advisory experts. Because this investment choice is expertly supervise and closely monitor by managers. Investors can benefit from advantages including transparency in costs and information management. High-end financial risk management plans, independent portfolios, and many others in addition to a diversified and personalized portfolio.
About Author