LONG WEEKENDS GETAWAYS FROM DELHI
6 min read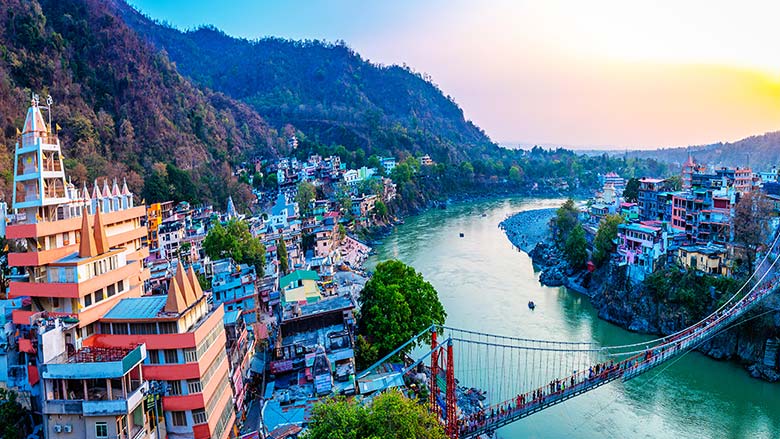 INTRODUCTION
Nothing is better for you than traveling if you want to accomplish something that nourishes your spirit somewhere away from the everyday hum-drum. By taking a long drive, you can enjoy long weekends from Delhi and then chill. When looking for spectacular weekend getaways from Delhi, one can choose from a wide range of locations. There are numerous sites to see close to Delhi, whether you're looking for outdoor pursuit, a summertime getaway to the hillsides, a weekend of excursions and camping, or even a cultural experience. They all accommodate a variety of vacations, whether they be for couples, lone travelers, families, or companions, which is what makes these locations so fantastic. The countryside of northern India has decent road links, which is an additional benefit.
The following Is a list of the top weekend getaways from Delhi.
SHIMLA
OVERVIEW
The symbolic "Queen of Hills" offers charming spots to explore and makes for the most thrilling weekend getaways from Delhi. The town is renowned for its lovely foothills, which are encircled by woods of oaks and fir. The Mall, Peak, and Toy Railway are all well-known features of this state's capital, Shimla. The town's colonial-style structures and antiques from the past give it a unique appearance.
The finest months to visit Shimla are both summers and winters. when the city is at its most romantic and beautiful. Clear blue skies in the summertime, a little dusting of snowy fluff in the wintertime, and the warm, earthy aroma of pines, cedar, juniper, and oak trees.
THINGS TO DO
In case you're wondering what to do in Shimla. Here are some well-liked activities to do in Shimla to keep you out of the constant commotion.
Toy Train Ride, Lakkar Bazaar Shops, Ice Skating at Asia's Finest Open-Air Skating Rink, Rafting At Tattapani Chadwick Waterfalls, Jakhu Shrine, Trekking, Camping, Rafting, Bicycling, A Walks Among The Woods, The Glen – Popular Picnic Spot Military Museum at Annandale, Scandal Point: Enjoy The Stunning Sunset, Golfing in Naldhera, Tara Devi Temple, Kuthar Fort, and Kiala Jungle.
HOW TO REACH
The bus Is the most affordable way to get from New Delhi to Shimla. Flights to Shimla Airport are the quickest means of transportation between New Delhi and Shimla. If you're traveling with friends and family, a road trip is the best choice because it makes the journey to the vacation spot unforgettable. If you're traveling alone, the best options are the train or an expressway bus (ideally a Volvo).
AULI
OVERVIEW
The picturesque hill town of Auli is located in Uttarakhand's Chamoli district. Every year in January, thousands of Delhi residents travel to Auli to see snowfall and take in the enchanting winters under the shadow of the Himalayas. Staying and exploring the charming town of Auli like a regular is one of the greatest ways to appreciate its stunning beauty. It will be the most astonishing pick for long weekend getaways from Delhi.
THINGS TO DO
For more tourist-oriented activities, visit the Auli Artificial Lake, one of the finest man-made lakes in the world which boasts stunning vistas and lakeshore endeavors, or the Chenab Lake, a small, clear lake that is well-liked by travelers. Enjoy a picnic or a day hike in the alpine meadows and hiking tracks of Gorson Bugyal for a hearty sense of environment. Visit Chattrakund, a glacial lake that is 3300 meters above sea level and a popular destination for treks, to take the experience to a new level.
HOW TO REACH
The distance between Delhi and Auli can also be covered by train. There are only two weekly trains that travel from Delhi to Auli; there are no daily trains. The distance between Delhi to Auli, Uttarakhand, can also be traveled by bus. However, it is advised to reserve a cab for an enjoyable and secure vacation. Auli is also a flight away from Delhi. The Jolly Grant Airport in Dehradun is the closest, and it is around 180 kilometers from Auli by taxi.
MUSSOORIE
OVERVIEW
Mussoorie is affectionately referred to as the "Queen of the Hill Stations" because of its pleasant climate and breathtaking beauty. For Delhi residents, this is the ideal getaway from oppressive temperatures and city overcrowding. From Delhi, you can make a weekend getaway towards Mussoorie.
THINGS TO DO
This hill station offers a variety of captivating outdoor activities in addition to a pleasant scene. Adventure Sports include rock climbing, parasailing, rafting, roller skating, vineyards, exploring the vibrant market, wildlife safaris, roaming around corn village, photographing, horseback riding, bike riding, and zip swinging.
HOW TO REACH
The closest train station to Mussoorie is at Dehradun. From the train station, you can take a bus or a cab to Mussoorie. The nearest airport to Mussoorie is Jolly Grant Airport. From Mussoorie to Jolly Grant Airport, taxi services are also offered. Delhi and Mussoorie are connected via a national highway. The trip by car or cab will take six to seven hours. Additionally, there are also bus services between Delhi and Mussoorie.
KASAULI
OVERVIEW
Kasauli is a tiny hill town in Himachal Pradesh and is situated at a height of 1927 m above sea level. Additionally, it functions as an army base. Kasauli is very popular among Delhi inhabitants due to its snow-covered peaks, thick woods, and lovely weather. This can be a splendid weekend getaway from Delhi. Apple orchards are a famous feature in Kasauli. It is also well-known for the Kasauli Brewery, which is thought to be Asia's oldest continuously operating scotch distillery. This Himachal hill town from the colonial era is a hiker's delight and a naturalist's perfect place, and it exudes an unmatchable attraction thanks to its magnificent Himalayas views. One of the best getaways in Himachal Pradesh, it is surrounded by absolute peacefulness.
THINGS TO DO
Kasauli offers a wide range of activities for both energetic and peace-seeking vacationers. Nature Walking and Trekking Excursions to Refresh Your Body, Mind, and Spirit. Gurkha Fort, Christ Church, Timber Trail, Monkey Point, Gurudwara Sri Guru Nanakji – An Valuable Center, Toy Train Ride, Kasauli Tibetan Bazaar, Tibetan Cuisine, Hangout Bar, Brewery Kasauli, and beautiful Sunset View.
HOW TO REACH
Flying to Chandigarh International Airport and then taking a taxi to Kasauli is the quickest way to get from New Delhi to Kasauli. A cab to Kasauli is the suggested method of transportation from New Delhi to Kasauli.
MUKTESHWAR
OVERVIEW
Mukteshwar is a site to behold for nature enthusiasts. It is a location that you wouldn't want to miss because it is abundant in natural beauty and has beautiful surroundings. Tourists are drawn to the picturesque village's breathtaking views, which are found at a height of 2171 meters. The famous Mukteshwar Temple of Bhagwan Bhole Nath from where the settlement gets its title. For a long weekend trip from Delhi, its ideal location affords the ideal spectacular view of the formidable Nanda Devi and other Himalayan ranges. Its forests are home to a variety of unusual plants and animals, and early in the morning, you may hear the lovely harmony of the woodland birds.
THINGS TO DO
To make the most of your weekend getaway, check out this list of the most popular things to do in Mukteshwar. Hiking is one of the enjoyable activities that will take you somewhere and offer you unforgettable moments. Paragliding, climbing, admiring Sitla, seeing the sunrise over Nanda Devi Peak, and visiting beautiful temples.
HOW TO REACH
To go to Mukteshwar, taxis can be accessed from the major cities in the Kumaon and Garhwal regions. From Nainital, where you can easily hire a taxi to Mukteshwar, many private bus service operators run luxurious buses between Delhi and Kathgodam.
Every day, two trains travel from Delhi to Kathgodam and back. The closest airport is Pantnagar. From the airport to Mukteshwar, taxis are readily available. There is a connection between Pantnagar and Delhi.
CONCLUSION
You get to spend some quality time in healthful surroundings in addition to escaping Delhi's still-hot and-humid climate. People, it's time to take a refreshing intake of oxygen.
About Author