Simplifying contract management in leasing with digital
6 min read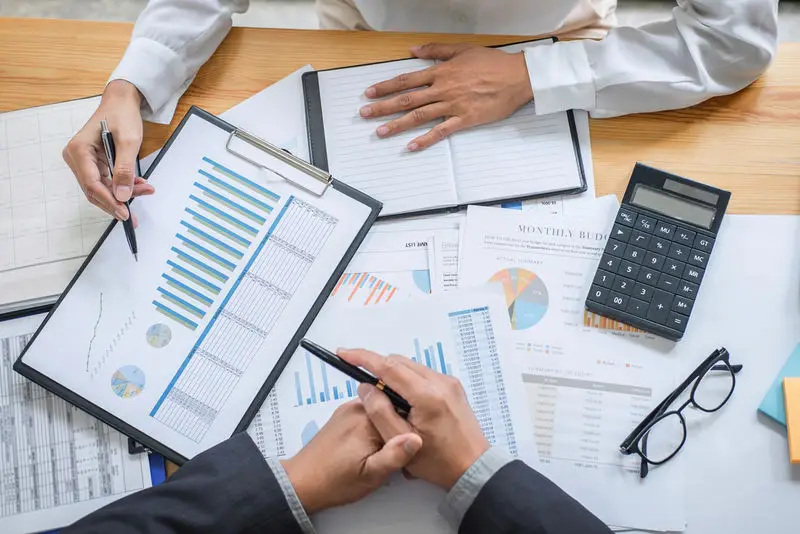 As a leasing organization, managing contracts is an integral part of what your teams do every day. Yet in many organizations, contract management has largely remained a paper-based process or one that involves significant human effort.
Works for 20 contracts, doesn't work for 200.
As your business grows, so will the number of customers and contracts you will manage through their lifecycle. As a critical process within servicing, contract management is key to your customer journey. Here is how outdated and legacy contract management is impacting your business and hampering your growth
Time, resource and effort intensive:
Contract management is a set of multiple sub-processes, each equal effort intensive as the other. From contract request or initiation, authoring, negotiation/redlining and approval stages, execution and signature as well as obligation monitoring, renewals, amendments and expiration- there are multiple stages a contract goes through. Manual contract management limits your capabilities- you end up spending way more dollars and resources to manage way fewer contracts.
Limited visibility into existing contracts:
With manual and paper-based contract management, no one within your organization has absolute clarity and visibility on what is happening with each contract at a granular level. Contracts may be stored in multiple formats, local shared folders, or even filing cabinets making it difficult to keep a tab on expiry/renewal dates or key actionable items. When issues arise requiring contract review, the relevant information can be difficult or impossible to find.
Insufficient data management:
Storage, access and timely retrieval, and security are crucial factors when we are talking about contract data security. Most organizations have outdated contract storage methods or obsolete storage procedures like filing cabinets for paper documentation, emails, and data siloed in legacy or disparate tools digital storage.
Security and risk management:
Conventional contract management makes it nearly impossible to maintain contract security, version control, key date and milestone governance, and contract archiving and retention rules. Your organization could suffer from increased risk, lose control of contracts, or lose business reputation due to data leaks of PCI (payment card information) and PII (personally identifiable information).
To overcome the above-mentioned challenges asset finance and leasing companies need a modern way of managing contracts. But while there are multiple solutions in the marketplace companies need a solution that integrates with their lease management solution and can deliver seamless workflows between contract management and other associated functions.
The benefits of digital contract management
Digital contract management encompasses the creation of the contract, negotiations between contractual parties and signing of the contract, plus monitoring of the contract's validity period, complaints and cancellation, termination, and renewal of the contract. In addition to boosting operations, it reduces the amount of manual work required when creating and managing contracts. It is easy to locate contracts and related data, and the data in a contract can easily be access and managed from a centralize location during the entire contract's validity period, from the point of contract creation through the point of contract signing. In addition, various reminders and reports can be created to make better use of contract data.
Here are some of the benefits of digital contract management: a digital contract management system can offer at each stage in comparison to traditional contract management.
Simplified contract management:
Manual contract management is neither efficient nor scalable. It is extremely time and effort-consuming, and the risk of human-induced errors is extremely high. Digital contract management connects the multiple processes that are sub-parts of the contract management process. From contract creation and maturity to renewals/terminations, it enables you to map and manage every step, end-to-end. It helps So, you to manage contract security, version control, track key milestones, and archiving and retention rules.
Better contract risk management:
Contracts contain valuable legal and financial details both for you and your customers. Conventional contract management with its disparate and siloed data storage is a disaster waiting to happen when it comes to data security and risk management. A centralized, digital way to manage contracts ensures that data is readily available for audits, files are protect by enterprise-grade security software and only the approve people within the organization have access to the contracts. In addition, it also automates the monitoring of procedures during the contract's validity period, terms and conditions and important contract dates which ensure reduced risk.
Delightful customer service:
The best lease management solutions like Odessa have the contact management function as a key component of the solution. Payment or renewal reminders for contracts can be automate for a more proactive approach. Since everyone within the organization has the access to a single version of the document. It reduces the risk of errors and boosts collaborations. The best lease management software like Odessa can also take it a notch higher by providing you with a user-centric. Self-service portal for your customers from where they can view and manage their contracts.
Minimized human-induced errors:
Drafting new documents, periodically downloading templates, finding relevant information. And manually entering data into multiple fields can waste valuable time on your team. Not only is time-consuming but there is a bigger risk of errors arising due to human intervention. Templates for approve language and standard contract clauses need to be constantly monitor and update. With a standardized contract management solution, you can free your teams of routine work while adding speed and efficiency to your contract management process.
Accurate contract tracking:
As your organization's contract volume grows to hundreds or thousands, your contract failure rate will increase exponentially. Net Connection With a digital contract management system, you can reach financial goals, minimize regulatory and operational risks, and provide adequate security to your team. Consolidating multiple filing systems, emails, and spreadsheets allows for better utilization of time. So, A reduction of contract lifecycle bottlenecks, and greater revenue generation.
Integrated e-signatures:
More and more customers prefer a hassle-free online experience vs having to be physically present at your office locations to sign documents. This is why, end-to-end lease management solutions like Odessa support e-signatures. That help you eliminate contract execution bottlenecks like manual contract signing practices, administrative time wasted, and constant follow-ups.
Choosing the right contract management solution
Big ticket or small, large volumes or large value- irrespective of the size of the contracts, your organization needs a digital contract management solution. So, That will enable you to streamline, automate, and build efficiencies into the contract management process.
There are multiple stand-alone contract management solutions available in the marketplace. However, leasing businesses should ideally pick the one. That is either an in-built function within your lease management system or choose a technology partner. Who can ensure seamless integration between the two solutions.
Businesses often feel that implementing a new management system will take a long time and that importing contracts will be difficult. But when you partner with the right technology company, digitizing contracts becomes a breeze. Using a cloud service allows deployment projects to be complete quickly and easily, even if there are a lot of contracts to archive.
Managing contracts and relevant contract data securely is best accomplished through a web-enabled contract management solution. Your team can easily organize contracts, control permissions, track contract statuses, organize contracts based on their statuses, and collaborate effectively. By leveraging a secure contract repository, your organization can increase productivity, control contracts, enhance revenue. And savings, mitigate risk, improve contract performance, and meet and exceed contract management KPIs.
About Odessa Headquartered in Philadelphia, USA, Odessa is a software company exclusively focused in the leasing industry. The Odessa Platform powers a diverse customer base globally, providing end-to-end, extensible solutions for lease. And loan origination and portfolio management. Odessa facilitates business agility through rich feature sets including low-code development, test automation, reporting. And business intelligence to ensure organizations can more effectively align business and IT objectives.
About Author