Most Essential Tips for Buying Gemstone Jewelry
3 min read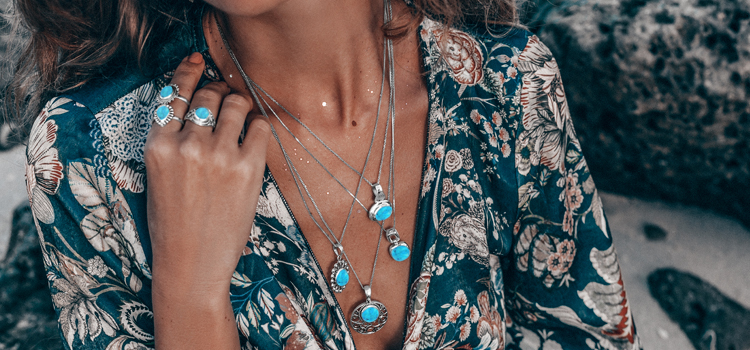 Gemstone Jewelry has always been an integral part of every woman's wardrobe collection; its craze has been increasing day by day. Women often adorn fine pieces of crystal jewelry whether they have to go to any party, outing, or another social event. Wearing stunning jewelry components makes them able to present uniquely. Therefore, it becomes necessary for every woman to keep an exclusive collection of gemstone jewelry.
These days buying gemstone Jewelry has become easy for everyone, as many jewelers diverted themselves from offline to online. Moreover, they provide product delivery to your doorsteps in less time. But if there is an advantage to buying jewelry online, it also has its disadvantages. For example, some traders are available in the market with synthetic and fake gemstones at lower prices to make a huge profit. But don't worry; I have compiled a list of some points that you can keep in mind while buying gemstone jewelry. So have a look below.
Do Research And Learn The Name Of The Gemstone
Before making a decision to buy gemstone jewelry, you should deeply research the gemstone that you are going to buy. As there are more than 200 varieties of gemstones available in the market. First, decide which type of gemstone you want and research it in depth, like what is their origin, color, and geographical and healing properties. It will help you know the gemstone very closely. As most of the information is available on the internet.
Checkout The Exquisite Colors Of The Stones
The thing which makes gemstone more alluring and valuable is its intense color properties. So always pick a unique and eye-catching color while buying gemstone jewelry, which will allow you to get special attention from others. Intense-colored gemstones are highly valued and precious. For example, if you are looking for some colorful gemstone that you can use as your daily wear accessory, then buying chic pieces of Tanzanite jewelry could be a smart option for you. It is one of the most desirable and loved stones by gem enthusiasts. As the bluish purple stone suits any outfit and skin tone. Further, blending pairs of Tanzanite will allow you to adorn your formal look if you are a working person.
Check The Quality Of The Gemstone
Once you have finalized the name and color of the gemstone, checking the quality of the gemstone is a must. As we know, deposits of natural gemstones are limited, so you can be misguided with some synthetic or lab-made gemstones. Natural gemstones are received from nature without human involvement and carry original ambrosial powers. So always check the quality of the crystal before buying them.
For example, Turquoise is your official birthstone, and if you want to get a fine piece of Turquoise Jewelry like a Turquoise ring or pendant, then you should have abundant information regarding your birthstone so that you can get a genuine crystal with natural beauty.
Check Feedback And Reviews
Buying gemstone jewelry online makes you able to know the perception about the product of other consumers who purchased the same one. Positive responses and reviews will give you internal satisfaction towards the jewelry that you are investing in genuine thing. So, it becomes necessary to know the product's quality and durability.
Check Metal's Quality
Last but foremost, choose the metal in which you want your gemstone. As we know, the gemstone is fabulous when adorned in shimmering metals like sterling silver and rose gold. However, sterling silver is one of the most used metals in jewelry components, as they can get on a friendly budget and suit every outfit and skin tone as well.
Conclusion
So, if you are planning to buy components of colorful gemstone jewelry, make sure you will do thorough research before shopping. It is advised that you should buy your collection from a reputed trader such as Rananjay Exports, one of the best traders of wholesale gemstone jewelry worldwide. As they have been serving their customers since 2013 with great pride. So, visit the website now and pick your favorite one.
About Author