What is The Role of Outsourcing in The Health & Medical Industry?
5 min read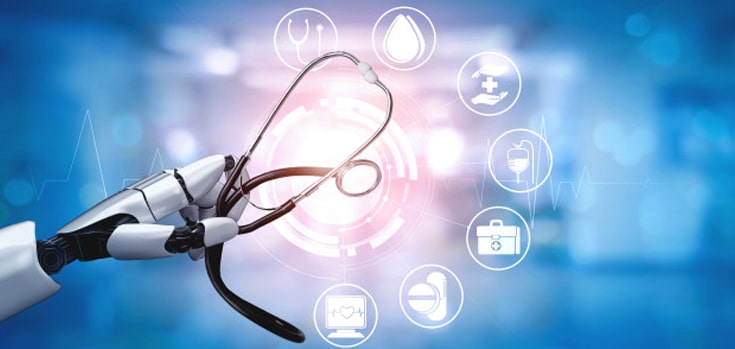 Healthcare BPO or Healthcare business process outsourcing can provide administrative and other types of support to hospitals, medical facilities, and other healthcare organizations. Coding, transcription, billing, and other similar jobs are often contracted out.
Companies in the healthcare industry, like insurance companies and drug makers, have a reputation for not caring enough about their customers. As the need for healthcare services grows, it becomes more and more essential to give patients and consumers better experiences. Because of the current healthcare crisis and the aging population, it is necessary to look at how well healthcare companies do their jobs.
Using new digital touchpoints to improve customer service is a crucial step. Part of this process will be changing from reactive to proactive healthcare, with the goal of reducing the worry and fear that comes with illness.
It is now the norm to try to predict problems and fix them before they affect the patient-customer. The health care industry has dramatically improved the overall experience of patients and clients. But its small size and shape suggest a lot of room for growth. This can be helped by healthcare business process outsourcing that has to do with medicine.
Types of Healthcare BPO services
The healthcare business process outsourcing industry is in charge of data entry and medical claims processing. A healthcare business process outsourcing partner can help you with several essential healthcare provider services, such as:
Healthcare coding and billing
Every day, hospitals and doctors have to go through many medical records. Coding and billing can be more complicated in the medical field than in other areas.
In addition to doctors and nurses who can better meet patients' needs, It is essential to have workers trained to deal with these kinds of documents. If you don't have the proper knowledge and skills, it will take a long time and be wrong to process patient bills and records.
Healthcare outsourcing is a way to make sure that medical billing and coding mistakes don't happen.
A healthcare business process outsourcing team comprises experts who have been trained and have access to all the tools that are necessary to do their jobs right and quickly. This frees up money and time inside the institution for more important things, like medical treatment, research, and patient care.
Claims Processing
Part of the healthcare system is processing claims for patients. Patients must give their insurance companies correct information about their medical claims. But when hundreds of claims need to be handled every day, it's essential to ensure each one is correct. Having a third-party service provider take the patient's claim is a good idea for quality assurance.
Specialized teams are given the money and people they need to handle a considerable number of medical claims. Since this is their only area of expertise, you can be sure that what they say will be accurate.
Data Processing Services
In addition to treating patients, healthcare workers must process and update vast amounts of medical data daily. If you work in health care, outsourcing data entry will give you more time and energy to care for your patients. Data entry is one of the most available jobs to provide to a healthcare BPO, but make sure you only give it to a reliable one.
Finding the proper business process outsourcing (BPO) partner can make a huge difference in how things run day to day. It is true that it takes a lot of work to provide excellent medical care and grow the business simultaneously, but outsourcing some administrative tasks and patient interactions can help a lot.
What are the benefits of healthcare BPO?
Outsourcing can help both patients and people who work in the healthcare industry. Here are some of the benefits:
Cost-effective
Obviously, this isn't the most important benefit of outsourcing, but it's still nice to have. You can save time and money by outsourcing instead of hiring and training employees. You can put the money you save by outsourcing back into your health care business.
Pay attention to patients
You'll have more time to give your patients the high-quality care they deserve if you hire a third-party service provider to do time-consuming tasks. You and your staff can do more for your patients if you take on fewer unnecessary responsibilities and streamline your administrative processes.
Avoid costly mistakes
The field of medicine is very delicate. You can get your hands on records of patients, medical information, and other private information. There are also complicated rules and laws about who is responsible for what and how health insurance works. Having a trustworthy BPO partner will help your business stay in line with regulations, keep up with changes to the law, and even avoid billing mistakes that could cost a lot of money.
Grow your offerings
Outsourcing lets you put your time and energy where they are needed most, like giving excellent care and making your services available to more people. If you hire someone else to do some of your work, you'll have more money and time that you can use to grow your business and offer more services or areas of expertise.
Access to industry experts
Everyone wins when you add the right BPO firm to your current team and business structure. By outsourcing, you'll save time and money on hiring and training support staff for your on-site team. You'll also have access to experts who have been trained to handle different types of data.
Conclusion
Customer service that goes beyond and above can help healthcare providers make a good impression that lasts. On the other hand, one that doesn't meet expectations can lead to bad word of mouth, which can hurt sales. Customers, agents, and the brand as a whole will feel more trust, loyalty, and happiness if providers anticipate their needs at every step of the customer journey, use new technologies to make communication more accessible, and reassure customers at every step.
With the help of healthcare BPO, you can treat your patients better and for less money. But you won't be able to do this in a single day. Before starting a healthcare Business Process Outsourcing project, it's essential to clearly define the tasks you want to outsource and carefully check out any potential outsourcing partners.
About Author