Call Center Problems And Solutions You Seek
5 min read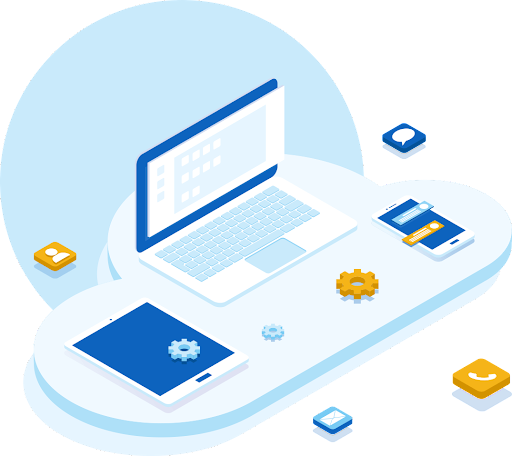 Call centers can frequently experience issues. However, they are resolved in the most effective way possible by finding the best contact center solutions.
Management issues, as well as call center software and agent issues, could arise. Failure to deal with them may result in a drop in customer satisfaction, agent experiences, and customer base loss.
Many call centers face a slew of challenges. We have highlighted contact center issues and contact center solutions to assist you in running your operations smoothly.
Common Call Center Problems and solutions
Problems and solutions
1. The Caller Was Unable To Reach An Agent.
One of the numerous call and contact center issues is an agent's inability to answer phone calls. This may put off callers.
Call back solutions, such as the Queue callback feature and call center VoIP solutions, allow callers to request a callback rather than waiting for an agent to become available or continuing to call without receiving a response.
Furthermore, even if the caller does not choose and their call is disconnected, they can be included in the Callback campaign.
Solution: VoIP call center solution callback is a sophisticated feature that informs the customer that the company values their time and considers it a top priority. Customers are reassured that your company cares about them.
2.The Agent Didn't Answer The customer's Call
When customers call or chat to resolve a problem or make an inquiry, agents may not be available to answer their calls during peak hours.
Solution: When this occurs, a complete call center solutions activates the agent's "not answering status."This call center software prevents future calls from being routed to that agent, and callers will not have to wait in line to speak with someone who isn't available.
3.Lack Of Support When Needed.
A lack of customer support is one of the most common issues and problems in call centers.
Building a superior product is great, but having fantastic customer support is even better.
Software companies are often preoccupied with making their applications innovative and relevant to their customers while neglecting to invest in a supportive culture.
It's aggravating when a company needs assistance with minor issues but can't reach a software provider's support team. Worse still, when the software is extremely complex.
Solution: You can always get help from contact center solutions for assistance with the necessary clarifications that can guide and collaborate with your team.
4.Can't Get Real-time Metrics And Report
Data assists businesses in making informed decisions. Metrics such as first-time resolution rate per agent, satisfaction rating, average call time, abandoned call rate, campaign success, and dropout rates are critical for understanding the level of operations in your contact center.
Solution: With a complete call center solution, real-time monitoring, contact history, and graphical custom reporting with built-in Google BI & Analytics, run a quick insight into your team's performance. KPIs and quality metrics are displayed in real-time and saved indefinitely.
You can also access the performance of your IVRs to identify potential issues such as call abandonment rates or drill down into specific call flow branches with the right contact center solutions. Provide a fully customizable live report that can regularly share with management with call center VoIP solutions.
5.Can't Scale Up/Down
Organizations will always have peak periods with high call volumes and low periods with low call volumes. During peak periods such as sales week, holidays, Black Friday, Valentine's Day, and even worse, unprecedented events, more agents are usually required to match requests.
Solution: Adding agents is a simple process. You can increase the number of agents to whatever number is required by specifying the queue and dialplan for each. It's straightforward.
When call volume drops, agents added during peak periods become obsolete. Deactivating users is a simple procedure. Call Center Studio stores inactive users on the platform at no extra cost.
6.Low Customer Satisfaction
If a customer has to contact an organization three times to get their question answered, their customer satisfaction is 30% lower on average than if their question is answered on the first contact.
You're unlikely to hear from your most dissatisfied customers; instead, they'll leave and never return, which is even worse.
Solution: Increase your First-Time-Resolution rate with AI-powered IVR. Eliminating time-consuming tasks with VoIP call center solution, AI-powered IVR handles.
7.Working With Too Many Tools
Some call center software requires agents to manage their operations using multiple tools rather than a single application that allows for a seamless transition from one application to another.
Working with multiple and out-of-date tools slows the delivery of customer satisfaction.
Solution: Integrations boost your company's productivity, reduce wasted time due to manual processes and IT resources, and enable you to scale for future growth.
8.Over-Reliance on Scripts
A good call script can ensure that the customer receives all necessary information while also promoting a consistent experience for everyone. It can, however, prevent your agents from reacting appropriately, making sound judgment calls, or getting to the bottom of a problem. Scripts aren't inherently bad, but relying on them too much is.
Solution: Listening to an agent clearly following a script and refusing to engage with what you're saying is extremely frustrating as a customer. Giving your agents the freedom to go off-script allows them to provide a better customer experience.
Conclusion
You can do a lot more, but these above points provide a solid foundation for you to build on. A complete call center solution improves customer satisfaction and employee engagement and builds a positive reputation. This can further impact, such as increasing customer willingness to call in or encourage people to apply for jobs with you.
From here, you can investigate more detailed contact center solutions and create a call center software that is beneficial to both employees and customers.
Get in touch with Aavaz FreePBX today for customized advanced inbound solutions. There is an Aavaz for every need, from on-premise call center solutions to cloud-based solutions.
Aavaz has a solution for every need!.
About Author