How to Search Cheap Flights and Booking Cheapest Airfares
5 min read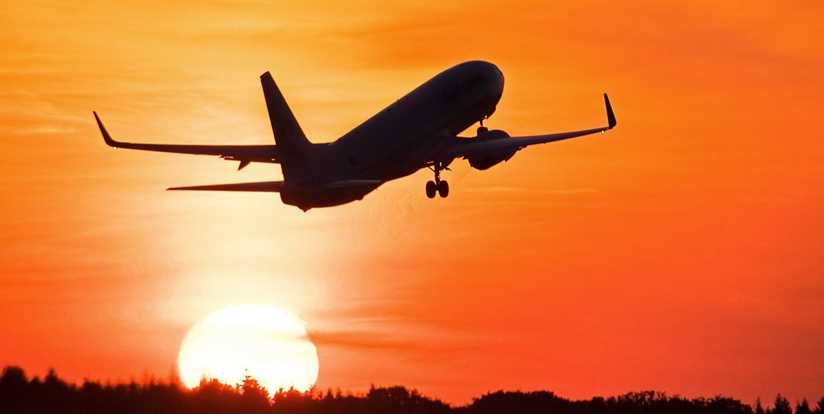 Before you begin your search, you should know what to look for when searching for cheap flights. Not every search engine will include all airlines, particularly those located in remote areas. To find these flights, Google the names of local airlines. For example, LADE Air in Argentina is not listed on mass search engines, but it may be the best option for you.
Skiplagged
One way to search cheap airfare is to use a service called Skiplagged. Its mission is to help people find the cheapest flights on a variety of airlines. The site works by comparing airline prices for flights between two cities, and highlighting the cheapest. It also shows you hidden city fares, or flights that cost less to travel to the same city, but include a layover in a different city.
Skyscanner
Skyscanner is an excellent tool for finding the cheap flights. It searches the entire web for flights and offers a calendar view to help you compare prices. It also lets you filter your results by travel time, price, and airline. You can even set price alerts to be notified when a flight gets cheaper.
Priceline
Priceline's website is a good place to start if you're looking for a cheap flight. There are numerous options on this site, and you can use the filters to refine your search. You can find deals by date and price, and you can also use this site to find a return flight.
Google Flights
Google's city search is a great way to find the cheapest airfare to the city you want to visit. Using this feature, you can select up to seven different cities at one time and see which has the lowest airfare. This can be especially useful if you're flying internationally. It can also help you decide whether you want to fly into one specific airport or another. You can choose between Los Angeles, San Francisco, San Diego, Seattle, and more.
Hopper
Hopper is a travel app that helps you find the best prices for flights and hotels. The app has a color-coded calendar that lets you see the price ranges between the most expensive and cheapest flights. The app also allows you to select your destination and choose between one-way and round trip flights. You can even enter basic fares so you can get a better idea of how much a ticket will cost.
Priceline's color-coded calendar
Priceline's color-coded calendar makes it easy to compare prices and find flights with the best value. When searching for cheap flights, it's helpful to see when the cheapest dates are and what time of day is best to travel. It is also helpful to see when you can book a nonstop flight without a change fee.
Priceline's filters
There are a number of filters available on Priceline to make your search more efficient. You can filter the results by airlines, number of stops, and even flight duration. Prices are also displayed in a sidebar, so you can easily see which flights have the cheapest fares. In addition to the filters, Priceline has Express Deals, which allow you to save up to 50% on travel.
TravelPerk
There are several ways to find the Cheap Flights. Searching online for flights and booking through a travel agency can save you time and money. However, you should know that some airlines charge more for the flight than others. For example, if you are traveling to London, you can find cheaper flights from Gatwick Airport. Another option is to book a flight that stops over in a different city. These flights allow you to explore two cities for the price of one.
Google Flights
One of the best ways to find the cheapest airfare is to use Google Flights. It is faster than other flight search engines and can show months worth of fares in fractions of a second. Google also offers a calendar-based fare view, allowing you to see fares for the next 12 months in advance. Another great feature of Google Flights is its ability to search across several continents. This feature is particularly helpful for finding the cheapest airfare without a fixed destination in mind.
Another great feature of Google Flights is that you can track flight prices by email and get notified when they change. This way, you can stay on top of price changes and make the best travel decisions based on the data provided. Google Flights can also give you tips on when to book your flights, including when to book during high season and popular routes. For example, if you're traveling to Europe, it's best to book as early as possible. Likewise, summer vacationers should make sure they plan their travel weeks in advance.
Hidden city fares
The best way to get cheap flight bookings is to search for last-minute flight deals. These deals are usually very limited and are only available within a certain time period. Sign up for newsletters from airlines and last-minute flight deal websites to stay up to date.
Another way to find the cheapest flights is to book more than one flight. You may be able to find a much cheaper flight to your dream city when you search for flights from multiple cities. For example, if you are traveling with your family, you can buy separate tickets to each city and save a lot of money.
Another good way to save money on last-minute flights is to book connecting flights. These flights can be cheaper than direct flights, but you must keep in mind that you might not be able to get off the plane until you reach your destination. Also, the connecting flights may not be as convenient and may not allow you to check your luggage.
Once you've selected a destination, the next step is to search multiple flight booking websites. There is no single website that consistently offers the cheapest flights. Airlines will tend to raise prices nearer the time of departure, so it's best to book early.
About Author