How has IoT swerved and swept the Manufacturing Industry?
6 min read
Internet initiated changing our lives. Internet of things, cognitive computing, and cloud have now become routine with fire prevention, attendance, tracking transportation, and managing waste!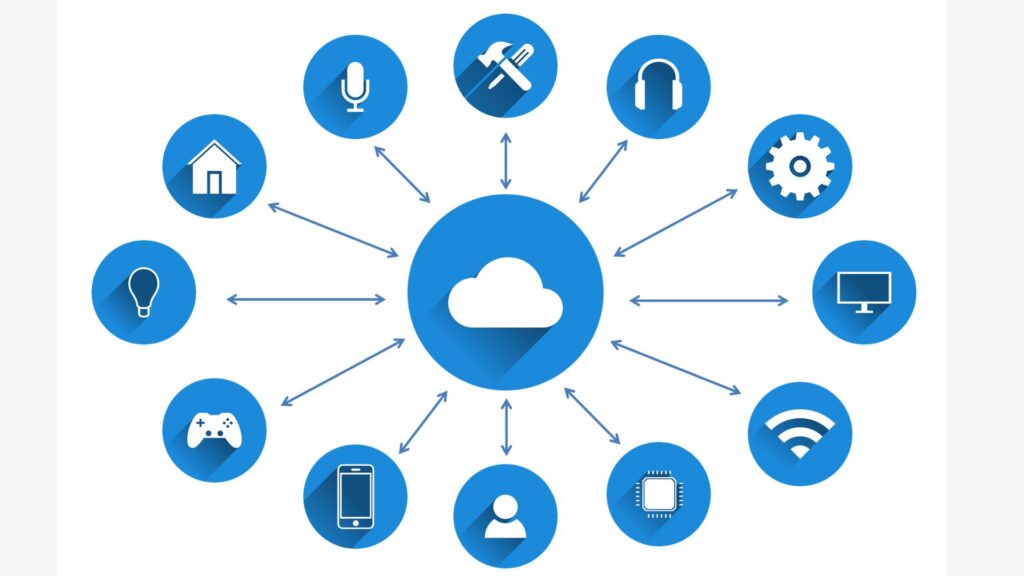 Internet initiated changing our lives. Internet of things, cognitive computing, and cloud have now become routine with fire prevention, attendance, tracking transportation, and managing waste!
The Internet of Things is a network of connected physical objects embedded with electronics, sensors, and software. Such connected objects also known as nodes exchange data over the internet in real-time. According to an estimate by the TOI, there will be 22 billion connected devices in the world by 2025.
The ECE Department at Bennett University aims to provide distinguished facilities and knowledge in electronics, and allied areas. Areas like (1) communications engineering, (2) Machine learning, (3) The IoT and (4) VLSI design, considering the industrial requirements.
Where is Internet of things applicable?
Thhis technology can be used in sectors like, manufacturing, agriculture, healthcare, transportation, media/advertising, retail and, etc. Internet of Things is popularly used in – smart homes, smart water level monitoring, smart healthcare, smart solar panels, etc.
Data analytics, cloud computing, and network security are the key enabling technologies for implementation. IoT Development Companies offer cloud services and thereby reduce the cost of smart solutions for smart cities. 5G network deployment has increased with the adoption of Internet of things use. these solutions are crucial for automating a home, security, and several industrial issues.
IoT in Manufacturing
Rapid digital transformation in modern factories with technologies like industrial IoT, deep learning and deep analytics, and digital twins. This leads to the egression of artificial vision with machine learning, simulation, and visualization.
According to the global trend of industry 4.0. The impact of these technologies is clear in the context of high-performance manufacturing. Important improvements can be achieved in productivity, quality verification, systems reliability, etc.
Principles of Manufacturing and IoT
Mechanical principles back the manufacturing processes, topping it up with the big data analytics on industrial sensor data. In current machine tools and systems, complex sensors gather useful data, capturing, storing, and processing it with edge computing, cloud computing, or fog. These processes improve with digital monitoring, visual data analytics, computer vision, and AI to achieve a more productive and reliable smart factory. These technological changes give rise to new value chains. It eventually contributes to deploying production, and general aspects of industry 4.0.
How can IoT improvise operational efficiency in manufacturing?
Manufacturing industry has paced up with industry 4.0, thus promoting sensors, drives, actuators, and robotics to enable supply chain.
What are the benefits of assembling IoT and manufacturing?
IoT helps in attaining high productivity, a safe working environment, efficiency, and low carbon emissions in the industry and other contexts. Healthcare and manufacturing are the sectors where several startups are working extensively on smart solutions.
IoT is an intersection of consumers, products and manufacturers. The use of the Internet of Things in industrial automation can help detect manufacturing delays. The production units majorly benefit from automating various processes, allowing maximum utilization of manufacturing components and raw materials. IoT also leads to better resource allocation, allowing users to shift their focus on clients and profits instead of worrying about pesky matters.
What are the Applications of IoT for Manufacturing Industry?
Movement of Goods within a Supply Chain – IoT induces transparency into the entire supply chain.
Predictive maintenance and shop floor operations – It involves monitoring the production of industrial equipment and its maintenance in real-time without relying on human intervention.
IIoT – With Industrial IoT devices, manufacturers can track all assets from resources in the production process to the completed items in the warehouse. It removes the need to manually count the items, and reporting can be streamlined periodically.
What challenges does IoT resolve for businesses?
Main hurdles faced by factories while implementing technology into their processes are:
IoT offers an intuitive and differentiated customer experience.
It resolves the low availability and the underutilization of assets.
It speeds up the products to the market.
It prevents the cost hike, irrespective of the cost reduction initiatives.
What lies ahead of manufacturing?
The future holds exciting things for manufacturing with Robotic process automation (RPA), which makes use of industrial robots to work in factories. It is efficient, saves cost, works round the clock, reduces the chances of error, and prevents repetitive tasks. Once the task is accomplished it is marked as done, and then robots move on to the next task.
C-level executives in manufacturing are well aware of the IOT as a strategic initiative to their business growth. They discern the facts that important data about their assets and resources get generated as part of their production lines, which is generally ignored or is not captured to its entirety. This data is related to the manufacturing assets and resources and includes operational data, asset performance, asset safety, asset usage, asset health, asset logistics, asset maintenance, asset utilization (water, electricity, coolant), along with external factors like temperature, humidity, transporter, and material, etc.
The introduction of IoT solutions into manufacturing can be used to capture such data (discussed above) easily and analyze it to surface hidden insights related to different aspects of a manufacturing process, and simultaneously improve operational efficiency. Manufacturing companies can gain better visibility into their operations and significantly improve them by providing a digital identity to their physical assets with IoT based solutions.
Which are the most essential use cases of IoT implementation in Manufacturing?
IoT in manufacturing helps in the following ways:
It improves overall equipment effectiveness (OEE)
IoT in manufacturing is going to alter the product and services revenue mix from 80:20 to 60:40.
The operational cost reduces as the asset availability, uptime and utilization of an asset improves.
Logistics and warehouse operations are a major expense for consumer goods industry and any cost-saving or productivity gain therein is directly proportional to the bottom line.
IoT solutions integrated with transport management system provide vehicle visibility and improves planning and utilization to optimize vehicle usage.
IoT helps businesses to plan, integrate, assimilate, control, optimize, analyze the processes better by creating a network of connected machines, devices, systems, and humans. Such connected environment gives companies a better environment to carry out their operations, along with faster realization of business ethics, values, and mission.
What are the main use cases (updated 2022) of IoT in manufacturing?
Quality control – For real-time application monitoring
Inventory management – Industrial IoT involves using RFID sensors for a realistic estimate of available materials. It indicates the arrival of new materials, work-in – progress, optimizing shared costs in the value chain, track the speed of movement and flow of traffic within factory premises. It eventually improves handling times and enables more efficient processing of those materials for production.
Predictive maintenance – Mannufacturers in large units can avoid ineffective maintenance routing by leveraging industrial IoT and data science for predictive maintenance. IoT sensors help monitor operating environment and perform analytics using relational data. Prompt service in time enables effective wear and tear, identify anomalies – resulting in significant cost savings.
Safety in operations – IoT applications helps in optimizing the safety of workers, operations and equipment in manufacturing plan, It helps track key performance indicators (KPI's) like employee absence, machinery damage, vehicle mishap, that might affect normal activities.
Smart metering – IoT enabled manufacturing units have customizable end-user dashboards to be deployed by IoT service vendors, manufacturers. This helps analyze the results of smart meter monitoring. This converts into reduced costs, less carbon footprint, and efficiency hike.
Smart packaging – IoT in packaging lets businesses include smart tags, sensors, QR codes, augmented reality, virtual reality, mixed reality options. It adds values for consumers, collects relevant data through smart tracking and optimize operations and boosts efficiency.
Dynamic response to market demands – IoT does not require much human intervention and thus controls supply chain as the process is mostly accurate.
Determinate: Are there any challenges in IoT implementation in manufacturing?
Implementing IoT solutions in any organization can be often challenging, tedious and daunting, and might require substantial planning, strategic moves in the right direction, integrating new technologies, assimilating existing ones, pitching in security, and quick fixing it with organization culture and values. If that sounds like your forte, as a IoT development company you may proceed with hints from this excerpt.
About Author