Marvelous and elegant granite countertops for your dream kitchen
4 min read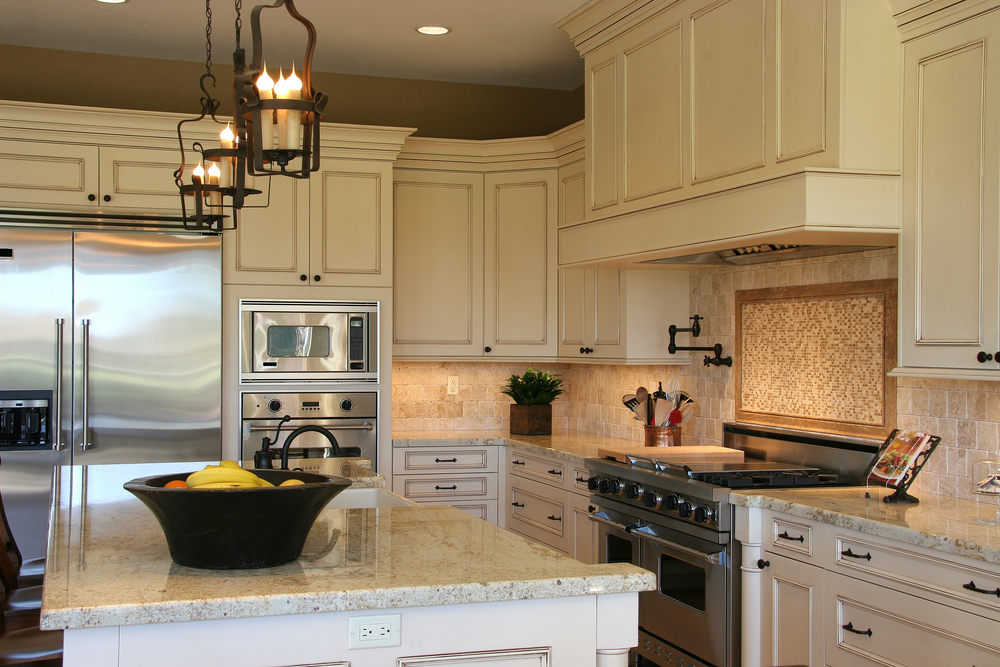 In any modern kitchen, the first thing after kitchen items that catch our sight is a countertop. Humans have used granite for construction for thousands of years. The majority of people consider it the most popular option when they feel home remodeling or renovation. If you want to renovate or decorate your kitchen with a modern, elegant, and graceful look, it can be the best option for you.
In this article, I will discuss everything you want to know about the dream kitchen countertop.
What is Granite?
Granite is one of the most elegant and durable natural stones used in kitchen countertops and bathrooms. So, granite is the most abundant rock from liquid magma, the molten rock still found at the planet's core. It consists of quartz and feldspar. This rock is available in various colors and textures.
1- Value addition in your kitchen:
Everyone wants their house to be looked at as gorgeous and graceful in the modern world. Granite countertops bring a significant change in the look of your kitchen in a variety of colors and styles. Different designs can be fixed to add value to the beauty of the kitchen. Countertops made of granite are appealing for you to make your kitchen adorable.
2- Durable material:
It is the topmost durable material for construction purposes anywhere in the world for inside or outside buildings and houses. They are highly resistant to scratches which increases their durability. Furthermore, if a sealer is also applied to stone, it becomes stainless, and the life of the counter increases. So it would be best if you were not worried about any repair and maintenance of it, which may save any further cost during its use. Moreover, it doesn't depreciate.
3- Earth friendly and green material:
Granite is a recyclable material and retains a natural look. If you want an eco-friendly environment in your home, a granite countertop is the best choice for you. If you search for green countertops for your kitchen, you could not have a better choice than granite.
4- Hygiene and resistance against bacteria:
The surface sealed countertops are not porous, so dirt and other things do not soak into the material. Cleanliness of surfaces becomes very easy and maintains the hygiene in your kitchen. Due to the non-soaking of the character, bacteria cannot grow over there.
5- Best for undermount sink:
They are the best pair with your under-mount sink in your kitchen. They help in easy wiping off liquids and directly spill all the drink to the sink, so they are highly recommended.
6- Heat resistant:
Granite itself is material under heat and pressure, so it quickly takes the heat of pans in the kitchen.
7- Easy cleaning and washing:
Consisting of non-porous material, countertops can easily be cleaned and washed with warm water and detergent. No special effort is needed when u start cleaning them.
Read Also: How Can You Uniquely Décor Your Home
8- Flat surface:
Granite countertops are flat surfaces, so it becomes easy to work primarily for professionals and chefs. The smooth surface helps with slices of bread, rolling out dough, or making cookies. People who love culinary art or choose it as a hobby feel comfortable using the flat surface of countertops.
9- Resistance to chemicals:
Not only is the heat and scratch-proof, but the countertops also have excellent resistance to chemicals. However, the use of acidic cleaning agents is to avoid.
10- Price:
During your kitchen renovation, the use of granite for countertops can be one of the expensive items unlike Zonas Online Shopping out of your budget. Installation of countertops becomes a bit pricey.
11- Heavy:
Because granite is heavy, additional structural support is required to fix them.
Remodeling your kitchen with Badger Granite:
For remodeling your kitchen countertop, badger granite brings a variety of countertops according to your choice. Their train and highly expert team provide you with the service about installation and fixing of countertops. They believe in the satisfaction and pleasure of customers to the utmost. So, for non-stressful and satisfactory service, the skilled team takes care of the design, accurate measurement, and timely installation. To make it according to your choice, the group asks you about colors and style. Their ultimate goal is to provide an excellent and hassle-free service to customers.
Conclusion:
Granite is a popular choice for many design projects. So, granite can be used to top off kitchen countertops and circle a fireplace or tub. Some home design trends come and go, but granite countertops are eternally stylish. These countertops are both eye-catching, and they can add an extra touch of style to any space. They're also great for the kitchen. Yet, aside, above mentioned are these countertops strong enough to hold up to everyday family life. They may be beautiful, but they can face the essay.
About Author