8 Flooring trends to watch in 2021
4 min read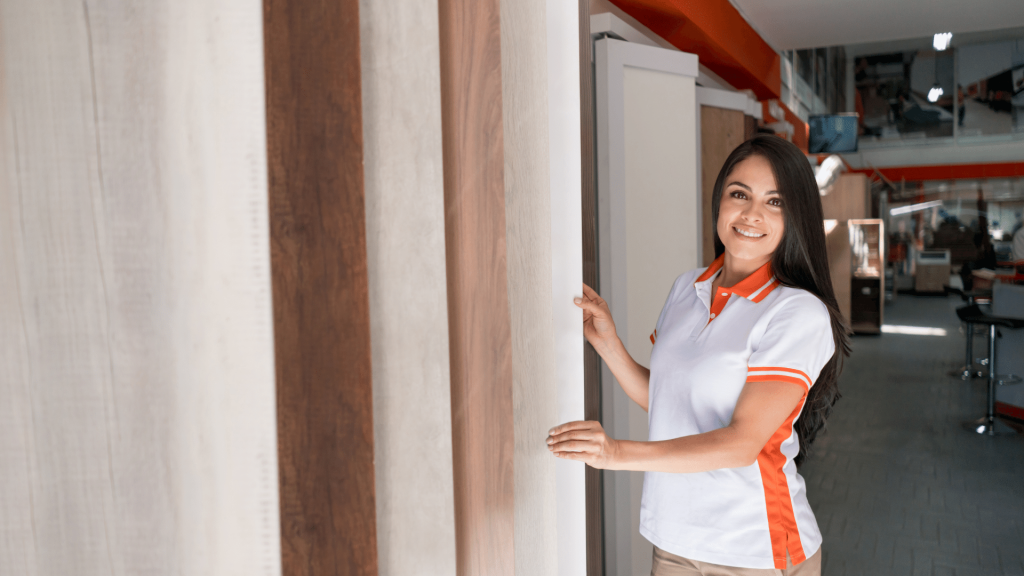 Any flooring is supposed to be resilient, comfortable, and durable. Somehow, it is hard to keep up with the changing trends. But, vinyl flooring is a trend that has been around for the last few years and making its way back in 2021. As the wooden look is back in flooring, you can expect to see vinyl planks and luxury vinyl tiles in place of hardwood floors.
In this post, we will explore eight varied trends in flooring that we expect for 2021. Be it original stone tiles or concrete floors: both are back with a variety of advances. From 2018 to 2021, we have seen a huge shift to natural materials like cork and bamboo. There is also an increase in demand for sustainable options such as linoleum and ceramic tiles.
Are you wondering about carpeted floors? Well, there is still room for them in the market. In general, you have plenty of reliable options in flooring today. But, watch out for these trends for your home interior this year:
Bamboo and cork flooring
Vinyl flooring continues to grow
Larger tiles are trending
Reclaimed wood look
More use of area rugs
Textured surfaces
Luxury vinyl tiles
Linoleum and ceramic tiles
1- Bamboo and cork flooring:
This eco-friendly option uses renewable resources. That is why bamboo is not only durable but also helps reduce your carbon footprint. So, you can combine this trend with other elements like stone or metal for an extra luxurious look. In addition, cork flooring is even better than bamboo flooring in its comfort level and eco-friendly nature. So, this year marks the revival of these natural elements.
2- Vinyl flooring continues to grow:
Vinyl flooring planks are an affordable option with a variety of styles. This floor is trending for commercial as well as residential purposes. Also, it offers many benefits, such as being easy to clean, durable, and warm underfoot. Vinyl plank (LVP) and tiles (LVT) are both growing with tremendous success. It is an alternative to typical hardwood and tile flooring. 
3- Larger tiles are trending:
Back in the day, most homeowners would go for larger tiles. So, watch out for some large size tiles for living rooms and hallways. In addition, people still prefer stone tiles for their kitchen and bathroom area. No doubt, tiles are much more reliable and long-lasting for these wet areas. But, larger tiles with bold prints are coming in 2021.
4- Reclaimed wooden look:
For home interiors, the wooden look is regaining popularity. For a year and a half, people went back for the all-wooden look. The reason is that country-style and rustic interiors are back in the game. Moreover, painted wood is trending in many floor and cabinet designs. As a result, all other materials exist in copied wooden outlooks.
Read Also: Marvelous and elegant granite countertops for your dream kitchen
5- More use of area rugs:
While carpeted floors are still in the market, area rugs are leading the trends in 2022. Well, most people find it easier to maintain area rugs rather than big carpets. That is why you should watch out for the latest trends in traditional and modern area rugs for your interior. No matter what your floor type is, area rugs can save you from much trouble.
6- Textured surfaces:
Did you know that textured surfaces are back in fashion? Well, keep your eyes on concrete floors for the rest of 2021. These floor options are available in many designs, colors, and top finishing. In addition to the texture, they are more comfortable and durable for busy American homes.
7- Luxury vinyl tiles:
These vinyl tiles (LVT) are versatile and offer a wide range of colors, textures, and designs, perfect for any room or space. These luxury tiles make it easy to update old tile floors without having to re-tile the entire room. Additionally, these tiles can imitate the look of stone tiles that can be costly for most people. As a result, vinyl flooring tiles have become a viable choice at prolific ghostwriting for kitchens, laundry, and bathrooms. 
8- Linoleum and ceramic tiles:
Well! One cannot claim that ceramic tiles went out of style as they are still in demand. With a quality sealer, these tiles can last for decades to come. That is why you can watch this flooring going nowhere. Moreover, linoleum tiles are the most budget-friendly and reliable floor type for a busy household. Also, pastel tones dominate this year in flooring colors.
Conclusion:
No one can tell what the future holds. But, we know what flooring trends to watch this year. In the mid of 2021, vinyl flooring is still trending with luxury vinyl tiles. They are the best choice to imitate wooden or stone tiled floors. Also, you will see reclaimed wood-looking floors and ceramic tile will still be in style.
And don't forget about area rugs – they are the perfect way to add color and texture while adding some warmth under your feet. Whatever trend interests you, go to Columbus flooring city for the best vinyl selection.
About Author