The Best DVRs of 2021
4 min read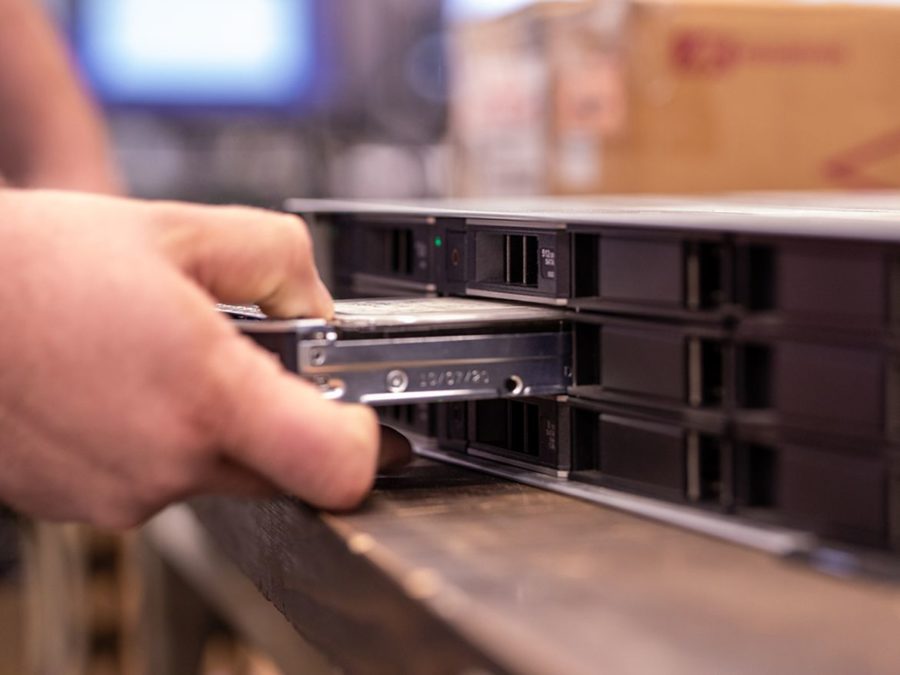 Many people tend to miss out on their favourite shows and live matches due to their busy schedules that don't match with TV schedules. For them, DVRs are a huge blessing. However, choosing the right DVR can be a little tricky.
Table of Contents
What to Look For in a DVR?
The Best DVRs of 2021
Key Takeaways
What to Look For in a DVR?
All DVRs come with some capped storage. That being said, all DVRs do not have a universal way of calculating storage. Some DVRs will give you a storage capacity in megabytes or gigabytes, while others will give you the storage cap in terms of "hours"' of content recorded. So, when you are choosing a DVR, make sure you have carefully considered your needs and also understood the capacity offered by your DVR.
Secondly, don't forget that there are many DVRs that let you use external storage as well. A port is usually available where you can connect external hard drives or USB flash devices. This is a smart way of expanding storage, without having to change or upgrade your DVR altogether.
Of course, all DVRs are going to let you record your shows, movies, or any other live TV content such as sports. However, there are some additional recording features that prove to be really useful. For example, does the DVR have any automated features, such as recording shows automatically based on your recording history? Or, is it capable of continuing playback from where you left it off at first?
Some DVRs let you set recording schedules, so you don't have to worry about missing anything. In addition to this, you should check how many shows or any other different content can you download simultaneously. This is a huge issue when DVRs don't let you download more than 1 show at a time.
Many streaming service providers tend to disable forwarding and skip features because they earn from the ads. This is very inconvenient, especially in an age where we are so used to the "skip intro" feature on Netflix. It is best to explore the remote control features of your choice of DVR before buying it. Secondly, remote controls, if good enough, can have advanced tech features such as voice control too. These types of features add great value to your money and time.
The Best DVRs of 2021
DirecTV Genie
DirecTV Genie is an HD DVR that you can get with all your DirecTV packages. It gives you recording storage of up to 200 hours and doesn't restrict you from recording multiple shows simultaneously. In fact, it lets you record 5 shows at a time. There are many other advanced features offered by this DVR. it lets you rewind content from selected TV channels for up to 73 hours. Secondly, it features advanced voice search that makes it extremely convenient to find your desired content. And thirdly, it lets you schedule your recordings as well!
The DirecTV Genie is a great choice for many reasons, one being its amazing features and the second being the benefits offered by DirecTV packages. It has 4K content for on-the-go mobile apps and lots of international programming as well.
Once known as AT&T TV, DirecTV is now a satellite TV service, along with the DirecTV Stream which is a separate TV service that uses the internet to deliver content on your TV screens. All AT&T deals let you choose between the DirecTV satellite and DirecTV Stream, depending on where you reside. If you want 2000 hours of HD DVR recordings, reach out to DirecTV customer service today!
Cox Contour Record 24 DVR
If the 200 hours of recordings offered by DirecTV Genie do not sound enough to your TV-obsessed heart, then Cox Contour Record is your best alternative. It offers a whopping 1000 hours of recording, which loosely translates to a whole lot of movies.
The Contour DVR is divided into 3 tiers, including
Record 2 (250 hours)
Record 6 (250 hours)
For Last Record 24 (1000 hours)
The prior 2 tiers have fewer hours of recording and lack some other features too. The ultimate DVR, the Cox Contour Record 24 is best for true TV watchers and large families. It's got all important features like fast-forwarding live TV and has an advanced recommendations feature too. Most notably, you can record up to 24 shows at a time!
Xfinity X1 DVR
The Xfinity X1 DVR ensures that you will never have to worry about missing your favorite episode or missing your favorite team playing a match. The DVR service is equipped with features like a voice remote that provides you with a hands-free experience. It also comes with a mobile app that you can use to watch your recordings on the cloud, anywhere and anytime.
However, all these features might not be enough for some people as the storage capacity is fairly limited. It only allows up to 150 hours of recording, and the number of programs you can record at a time is 6. It also has no 4K support. Other than this, the X1 DVR seems like a sound choice. Another one of its notable features is that it comes with integrated third-party streaming apps that include:
Netflix
ESPN+
X1 Sports App
Spotify
Key Takeaways
The DirecTV Genie offers 200 hours of recordings and 5 shows at a time. It is the best for 4K content and affordable TV packages.
Cox Contour DVR is ideal for large families with lots of TV watchers. It is a little pricey when paired with base TV packages, but does have many value-adding features.
The Xfinity X1 DVR is ideal for small families or single-person use. It is also recommended for avid Netflix, Spotify, and Prime Video users.
About Author