Tips for a Cloud Migration
4 min read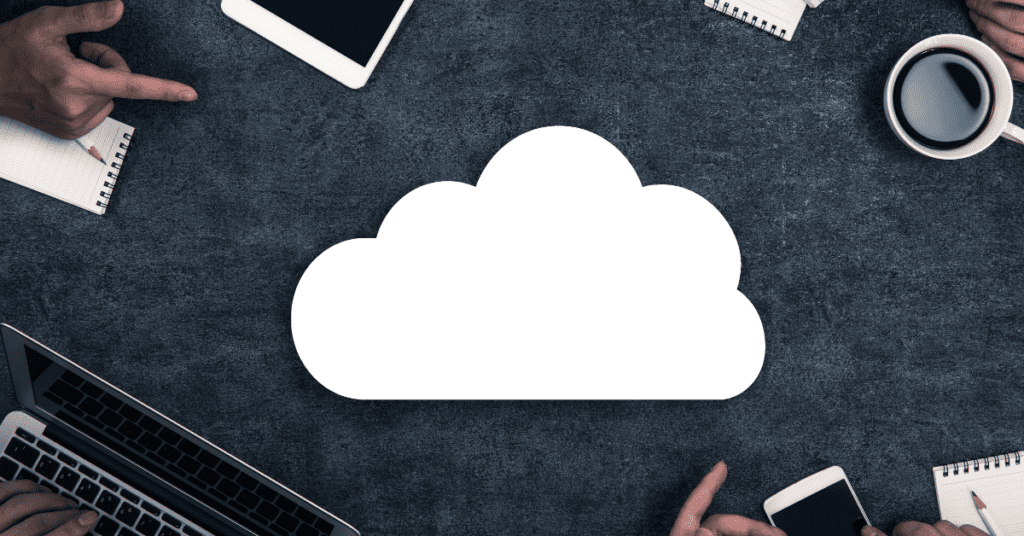 There are many benefits to migrating to the cloud, whether moving across personal or business resources. From a business perspective, migrating opens up many benefits and possibilities, which otherwise would not be available.
The process can seem daunting at first, with potential concerns surrounding costs, stability, and security. However, the process can actually be tailored to suit your situation, as well as managed with ease if done correctly from start to finish.
What are the benefits of migrating to the Cloud?
There are many benefits to migrating to the cloud such as increasing security, cutting down on costs, freeing up local or on-prem storage, increasing productivity within your IT sector and taking advantage of innovation enhancements thanks to AI, IoT and machine learning – just to name a few.
As security is often one of the main concerns when migrating online, let's delve into it a bit further for ease of mind. For starters, your security levels will improve greatly on two accounts. 
Start Your Cloud Journey with: https://deimos.io/
The first is the physical security that comes with backing-up or storing your data and resources off-prem in the cloud. If your computer or storage devices break, for example, then you can rest easy knowing that you haven't lost anything irreplaceable.
The second security advantage comes from a software security perspective. Trusted cloud providers are built with some of the most advanced security systems – we're talking military grade. These security systems are also updated regularly, and managed by the cloud provider.
Decide on a migration strategy that works best for you
There are multiple strategies out there because no business model is the same. What works for some businesses and individuals, won't necessarily work for others. If you have no clue where to start, you can get an idea of which direction you should head in by reviewing the 6 most common strategies used below – also known as the "6 R's of migration."
Rehost
Also referred to as "lift and shift," rehosting is easily one of the most common migration strategies out there. It requires little effort, making it a quick process to move data, applications and software to the cloud. Simply put, rehosting means that businesses can migrate to the cloud without having to redesign their infrastructure or features.
Replatform
When it comes to re-platforming, it can be seen as a strategy which lies somewhere in the middle of rehosting and refactoring. The main difference between rehosting and re-platforming is that re-platforming may require some changes to your application's way of functioning. It's generally more cost-effective, however, it can also be a lot slower than rehosting and come with fewer benefits than refactoring.
Repurchase
This is an ideal direction to go in if you wish to gain access to cloud-based software as a service (SaaS). It's often referred to as "drop and shop," In most cases, this strategy comes with the least risk and can be both the simplest and most cost-effective way to run the purchased applications in the cloud.
Refactor
This strategy is most often used by businesses looking to build on their current business architecture, through improved user offerings like added features or a total rebrand. As you may guess, this makes refactoring one of the most costly and time-consuming strategies. For this reason, it's most often used as a secondary strategy after a migration approach like rehosting.
Retire
This strategy allows you to look at and reassess which elements of your business are being used, and which ones can be drop or phase out. In addition, it enables you to prioritise which data should be migrated first, potentially making it the most cost-effective, as well as the ideal strategy for time-constrained migrations.  
Retain
Similarly to the retire strategy, you can choose to retain some of your data on-prem to save money and make use of your current existing assets. Depending on the business type, some data holds more value on-prem. Therefore, this strategy encourages you to choose which parts of your business to migrate and which parts can remain on-prem.
Evaluate and reassess your chosen strategy
Once you've chosen the strategy that best suits your needs, you'll want to undergo all the technical operations involved and then reassess it. This way, if certain parts of your strategy aren't working you can re-evaluate and adjust them to better fulfil your expectations.
It's also worth knowing that you can use a mixture of strategies should you need to, as well as re-evaluate, tweak, alternate or replace it entirely if it isn't working for you.
Drive operations to fully optimise performance
Once you've settled on a successful strategy which has been put to the test and succeeded, you should focus on how to drive your cloud operations to their full potential, taking advantage of all the benefits that cloud migration offers. 
How long does cloud migration take?
You should allow yourself to have realistic expectations, as migrating to the cloud can sometimes take quite some time, depending on any issues or obstacles you may face along the way. It shouldn't be seen as a race to the finish line.
If you do find yourself faced with a tight deadline to migrate online, be sure to simplify your strategy and invest in the correct cloud migration expertise, thus ensuring smooth sailing, and avoiding problems as far as possible.  
About Author